What message did voters send this mid-term election?
Political scientist: 2024 presidential race may not look at all like 2020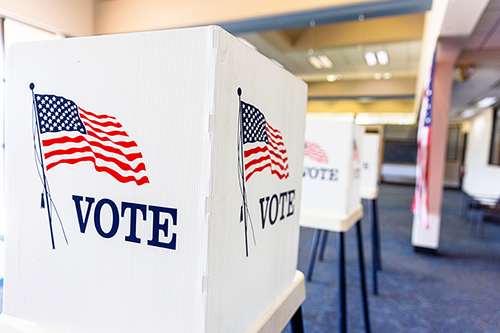 Brian Gaines is a professor of political science at the University of Illinois Urbana-Champaign and a senior scholar at the U of I System's Institute of Government and Public Affairs. Gaines, who studies elections and public opinion, spoke with News Bureau business and law editor Phil Ciciora about the results of the 2022 midterm elections.
Why didn't the much-hyped "red wave" materialize for the Republican Party? Can we chalk it up to polling errors, similar to 2020?
Many commentators were adjusting poll results in the expectation that they would mostly be underestimating Republican strength, as in 2016, 2018, and 2020. Certainly, I was viewing them that way. It now looks as though the polls erred in the opposite direction for the 2022 midterms. It's not yet clear to me if the problem was on the polling side or if late-deciding voters moved en masse to the incumbent president's party, notwithstanding a lot of unhappiness with the status quo. Forecasting political events, even with oodles of data, is not easy.
What message did voters send this midterm election?
Candidates matter. In the endless discussion of polarization, party is everything. Republicans and Democrats are less and less alike, and like each other less and less. But most voters—all save the few ultra-strident partisans—assess candidates in multiple ways, not solely according to party label.
For example, weak-looking Democrats who refused even to debate—Katie Hobbs in Arizona—or tried but seemed unable to debate—John Fetterman in Pennsylvania—still won because their opponents had even greater flaws, in the electorate's view.
How much of a role did gerrymandering play in U.S. House of Representatives races?
It certainly was a factor and may have limited GOP net gains marginally. And in select states, the effect certainly wasn't marginal. Consider that Illinois Gov. J.B. Pritzker won about 56 percent of the "two-party vote" statewide, while Democrats took 82 percent (14 out of 17) of the U.S. House seats. That huge gap is not accidental – the electoral map in Illinois was expertly engineered, and subsequently greenlighted by the Democrat-controlled Illinois Supreme Court. And without a notable red swing, it delivered as planned.
In New York, by contrast, the state Supreme Court threw out another map very skewed in favor of Democrats. It was replaced with a more balanced substitute and, in turn, that gap was much smaller. Democrat Gov. Kathy Hochul was reelected with 53 percent of the vote, and her party will probably have won 58 percent of the U.S. House seats (15 out of 26) when the results are certified.
Of course, both parties gerrymander. In Florida, Republican incumbent Gov. Ron DeSantis won 60 percent of the two-party vote and his party captured 71 percent (20 out of the 28) of the U.S. House seats. Gerrymandering was also at play, but Florida Republicans were somewhat less aggressive than Illinois Democrats.
Democrats' rhetoric equating "saving democracy" and "voting for Democrats" in the wake of the Jan. 6 riots was risible for anyone living in a state where Democrats have so skillfully tilted the results in their own favor—championing Democrats, certainly, but not democracy as such.
It looks like Democrats will control the Senate and Republicans will control the House, both by small margins. Do you foresee a divided government accomplishing much over the next two years? And before that, what will the lame-duck session of Congress look like?
I think the lame-duck Senate would have been frantically active confirming judges if the Republicans had crossed the 50-seat Senate threshold. Instead, President Biden and Senate Majority Leader Chuck Schumer will have another two years to steadily tug the judiciary leftward. I think we'll see a quiet lame-duck session but perhaps no shortage of conflict. House-Senate and House-President conflicts will have to wait for internal fights, in both parties, over leadership to be resolved.
Current House Minority Leader Kevin McCarthy will probably be elected speaker of the house, but he has some battles ahead. He just won an internal GOP vote 188-31, but cannot carry the full House vote with more than a handful of rebels in his ranks. Meanwhile, incumbent Speaker Nancy Pelosi was expected to step aside, but now may stick around a little longer. There will definitely be jockeying for power in both parties, probably even after they elect their leaders.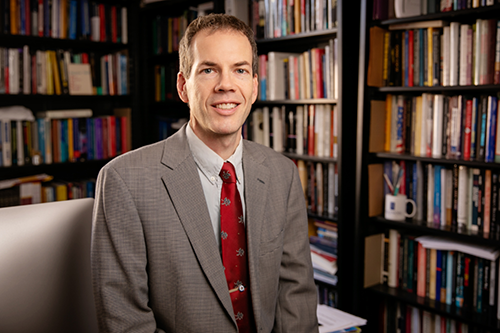 Despite unpopular COVID-19 policies and corruption cases against officials, Democrats in Illinois remain in power. How long can Democrats dominate the state of Illinois?
Gerrymandering and other tweaking of electoral rules darken the blue shade of the Land of Lincoln, but sweeping statewide offices was not strictly a consequence of having much more money to spend or Gov. Pritzker having successfully intervened in the GOP primary to choose his general-election opponent.
The state is far more reliably Democratic than when I arrived here in the mid-1990s. When former Illinois Democratic Gov. Rod Blagojevich was convicted on various corruption charges in 2011, his co-partisans painted him as a lone bad apple, not indicative of any broader corrupt culture. Over the next decade, nine state legislators, all Democrats, have been convicted of crimes – mostly relating to corruption and influence peddling, but even distribution of child pornography in one case. That total omits Michael Madigan, the former speaker of the Illinois House and the most powerful politician in the state for decades, who was indicted earlier this year, but has not yet been convicted of anything.
Corruption cases in Chicago politics also pile up, but the public yawns. Sometimes, powerful parties topple suddenly, but Democrats do seem puzzlingly invulnerable here, and Republicans don't look poised for a comeback.
With the midterms almost in the rearview mirror, the clock starts ticking for the 2024 presidential election. Can we expect the 2024 presidential election cycle to be the nastiest, most expensive slog yet? Do you foresee a Biden-Trump rematch in 2024?
No matter who the candidates are, a lot of money will be spent. "Nasty" is likely, and "expensive" is all but certain. I think Democrats are very keen to see Trump atop the ticket, which would guarantee plenty of bile, in both directions. Republicans would probably welcome another run by Biden, notwithstanding his party's surprisingly bright 2022 midterm performance. Ultimately, though, my current guess is that the 2024 presidential race will feature neither of the 2020 presidential candidates.
News Source
Phil Ciciora, Illinois News Bureau