Navigating your career path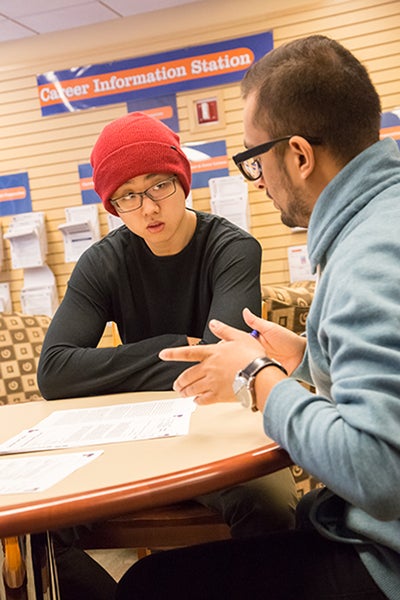 During my first year of college, I was still not thinking ahead to what I wanted to do with my life. I thought that I would just figure it out eventually and pick a career. Now, as a senior, I am still pretty unsure of where I will end up after I graduate.  This isn't because I waited until my senior year to explore my options.  In fact, during my freshman year, my advisor encouraged me to explore different careers early on.  This gives you time to see what you might like before having to commit to a full-time career after graduating.  So I tried to get as much experience in every possible career path that relates to my passion, which is writing.
I have written for the Daily Illini and an on-campus advertising club, had three internships, and attended career fairs both on and off campus and listened to visiting speakers.  The reason I am unsure where I will end up is because there are so many careers that I am interested in.  My past internships have been in editorial work, both for the College of Liberal Arts and Sciences and for a textbook publishing company.  I have gained more experience in journalism through writing features for theDaily Illini for the past three years.  I have also interned for an advertising agency in order to get experience writing advertisements.  I enjoyed each experience and learned a lot, which makes it even harder to decide which direction to head in.  
I guess it is evident through my past experiences that as of right now, I can see myself in many different roles after I graduate.  I have decided not to limit myself just yet, and I am applying for positions in each of the different areas that interest me.  While that does mean that I have almost doubled the amount of place I am applying to (and the amount of cover letters I have written), it also means that I am excited to see what the future brings me post-graduation.