Why I chose to attend college 800 miles from home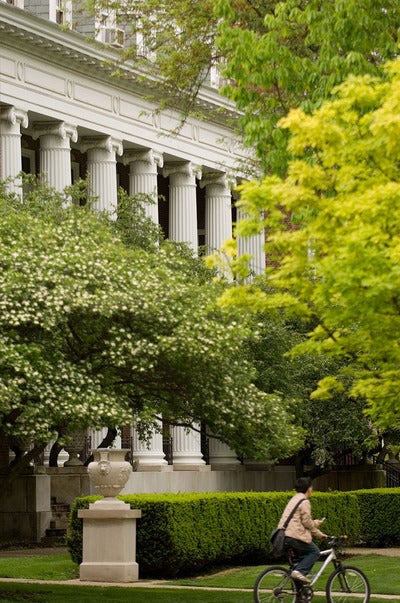 Spring break is just around the corner, which means that I will soon begin my daylong journey to my hometown in New Jersey. 
The trip can be quite long—it begins with a bus ride up to O'Hare followed by a flight to Newark. Factoring in delays, layovers, and time zone differences, the trip can easily be exhausting.

Nevertheless, the aspect of sleeping in my own bed and seeing all my old friends makes these seldom trips worth it. As an out-of-state student, I am often asked, "Why did you come to Illinois?" This question always stumbles me, since there really isn't one clear-cut answer. I knew that Illinois had highly regarded programs in the chemical and life sciences, which definitely had an impact on my decision.
However, the main reason I chose Illinois was to experience living in a new place. I didn't want to live my entire life in a 25-mile bubble and decided that attending college in the Midwest would be a good start.
With that said, I found myself incredibly nervous when I first stepped foot on campus. Here I was, 800 miles away from home and among tens of thousands of students whom I didn't know. It wasn't long before I realized that I had to take the initiative, and go out and meet people.
I talked to kids on my hall, went to professors' office hours, joined RSOs, and rushed a fraternity. In the end, I was able to meet so many different people who later on became some of my closest friends. The whole experience made the campus smaller and helped me acclimate to my new home.

Nowadays, I'm in my second year of living in the fraternity house, doing research with one of my favorite professors, and having a great time with everyone I've met here. Despite my initial concerns, I really feel that I've become part of the Illinois family.

Picking up your life and moving it halfway across the country can be both a stressful and exciting time. But if you get involved and take advantage of all that the university has to offer, you'll fit right in with the community.