Champaign-Urbana's food scene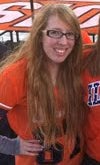 I've been to basketball games and football games. I've heard thousands of students from our school chanting the same cheers when a rival football team is ten yards from the end zone. There's Quad Day, and rush week, and Engineering Open House. There are multitudes of opportunities here at the University of Illinois to get students involved and united. We are a community. And if there's one thing that can unite us all, it's food. 

You all know what I mean. We ate the same food when we lived in the residence halls. We've all gotten Jimmy John's or ordered pizza from one of the many choices on campus. Many seniors celebrated when Antonio's Pizza was reintroduced to Green Street this past semester. If I had a dollar for every time I've seen someone walking around with an Espresso Royale drink or treat in their hand, I could easily pay my way through this semester (or the rest of them). While we have our campus staples, one of the great advantages of living in Champaign-Urbana is that there are so many choices to take advantage of when it comes to food.

I'll admit, I'm the type of person that orders the same thing the majority of the time. But even I've managed to try new places. All of the usual places on Green Street are great. Noodles & Co, Chipotle, FlatTop, Panera—your standard suburban comfort food is all within arms reach.
However, there are lots of places on campus that you should try, if you've ever got the chance, that aren't as typical. There's Cravings or Evo, two of many Chinese restaurants right off of Green Street. Both are great if you're looking for a takeout fix, and I've heard that Evo has great bubble tea. My roommate suggests Maize, a Mexican restaurant located on First and Green, as an authentic alternative to Chipotle burrito bowls. If you're looking for something more unique and potentially not as expensive, KoFusion, a restaurant in Champaign, offers dollar sushi that you can order online.
If you're in the mood to bar crawl, I highly suggest the turkey burger from Murphy's. Firehaus is also well known for their fries. The pulled pork sandwiches at Black Dog Smoke & Ale House in downtown Urbana have a great reputation as well. And of course, to top off those crazy Friday nights, there's the greasy delight of Fat Sandwich.
For a more formal affair, Radio Maria on Walnut Street in downtown Champaign has been a consistently popular date spot. They serve everything from tapas to omelets to steak. Courier Café in downtown Urbana has a cute, vintage vibe.

The great thing about Champaign-Urbana is that the food scene never stands still. There are always new places popping up and crazy flavors to try. With Valentine's Day right around the corner, it's a perfect excuse to grab something new with a date or friends.