How to relax during spring break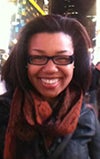 The spring semester has always had a different feel for me. There are so many things happening at once: classes, summer plans, scheduling your fall semester and of course warmer weather (well, just a little!). Speaking of weather, one thing most students can look forward to is the chance to jet to a hotter climate for a week and let loose. If you want to try traveling on your own but aren't sure about committing to a study abroad, consider doing Alternative Spring Breaks, volunteer trips organized around the country.
The weeks leading up to spring break can be equal parts stress and anticipation, with midterm studying and swimsuit shopping, but it's all worth it in the end on that Friday afternoon when you're heading home. Although spring break can be a fun, wild time, it is also a chance to relax and do some "spring cleaning." Take the time to indulge in all of these things that you can't do because of class or other commitments.
Everyone needs a little personal spring cleaning—time to unwind, reflect, and recharge, so you can come back and finish the semester strong. We tend to get so caught up in our schedules and what needs to get accomplished that we forget how important it is for our bodies and minds to rest. Even if you'll just be at home for the week, enjoy the free time. We sometimes don't know what to do with idle time, but it's important to enjoy the simplicity of doing nothing. Here are five tips for a relaxing spring break:
1. Do as much homework as you can before you go on a trip! Try not to let your outside stresses come into a vacation.
2. Sleep! Mentally let yourself tune out for a little and recharge.
3. Catch up on TV shows, books, movies, video games, etc., that you may not have time for during the semester.
4. Try to get out of the house at least once a day.
5. Don't get caught up in "FOMO" (fear of missing out). Enjoy any opportunities for catching up with old friends or spending quality time with family.
Simply put, have fun this spring break, and remember to give yourself the chance to relax and unwind!