As the leaves change color here at Illinois, so do our schedu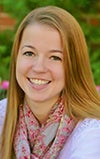 les. October brings with it new activities, new challenges, and new reasons to love this school. Here are some of October's defining moments at Illinois:
Homecoming
You'll never see as much orange and blue here as you will on Homecoming weekend. Homecoming in college is a chance to show your school spirit, catch up with returning alumni, and enjoy our beautiful fall weather. Everyone enjoys going to the big game, or just tailgating and enjoying people's company outside the stadium. I love seeing all of our alumni return to campus for this weekend. It truly shows how your love for Illinois never goes away, even after you graduate.
Fall fun
Champaign-Urbana has so many fun opportunities for students in the autumn. It provides students a good opportunity to venture off campus and see what these towns have to offer. A favorite place for students to go is Curtis Apple Orchard, where you can pick apples and eat their infamous donuts. Students also love going to the nearby corn mazes, haunted houses, and having fun at barn dances.
Midterms
However, October isn't all fun and games for Illinois students. October means midterm season, and countless hours in the library. Although it is more difficult than your high school classes, don't let the idea of midterms overwhelm you. If you space out your studying throughout the semester, talk to your professors, and put in a good amount of effort, you'll be able to handle all of these tests and see the results that you want!
So let October be a month of working hard, having fun, trying new things, and taking full advantage of everything the University of Illinois has to offer!