The importance of internships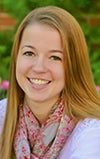 For many students, graduation means starting the job hunt. When interviewing for jobs, companies often will ask about school and your past job experiences. The best way to gain this background and experience is through internships.
Internships are an integral part of your college career. They may not always be your ideal situation, and you may have to work for free, but the experience is priceless. Internships help prepare you for your future career, beyond what you can learn in a classroom. They also help you find which field is right for you. You can experiment in different positions, and find where your interests and strengths are.
Although the search can be daunting, the University of Illinois has many resources to help you find an internship. When I began my internship search, I started by looking through I-Link and different internship mailings that the various departments send to students. They have many options to look through, in a wide variety of fields. You may come across a position that you never would have thought of before. The College of LAS sends out LAS Lineup once a week, which also shows internship opportunities relevant to LAS students.
Another great resource on campus is the Career Center. They will help you prepare your resume, cover letter, and assist you in mock interviews.
Having an internship while in college allows you to take the material that you have learned in class and apply it in a professional setting. Since starting my internship, I feel much more confident about my post-grad life.