How I transitioned from high school to college
As a high school student, coming to a large school like the University of Illinois at Urbana-Champaign seemed intimidating to me. I worried about finding my way around the campus, what my classes would be like, and what sort of extracurricular activities I would join.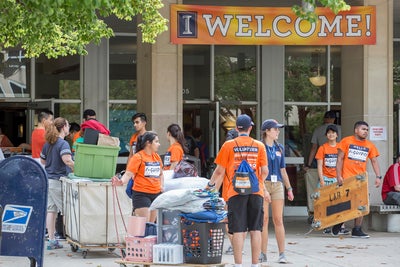 However, after I arrived, I found campus easy to navigate, and that there were plenty of things to get involved with. It helped that I was a resident of Allen Hall, a Living-Learning Community that allowed me to move in a few days early. Here, there were plenty of activities that helped the residents meet each other, tour the campus, and learn how to be successful.
Before classes started, my friends and I also walked around campus, located where our classes would be, and made sure to familiarize ourselves with the bus system. All of these things helped us navigate around campus with ease.
Classes also weren't as intimidating as I thought they would be. Sure, STAT 100 was a large lecture, but I also took a philosophy class that had nine people. As I a psychology major, I worried about whether I had made the right decision. However, I enjoyed my psychology class, and also found my psychology advisor to be very friendly and helpful. The Psychology Atrium, located on the first floor of the Psychology Building, was also a nice and quiet study spot.
Overall, I felt my classes were well-balanced. What I enjoyed the most was receiving the syllabus on the first day of class. I was able to keep the rest of my semester well-organized by keeping all my assignments and midterms marked on Google Calendar.
Because I'm part of the James Scholar Honors Program, I volunteered at a local soup kitchen for community service hours, which allowed me to get to know the community outside of campus. Being part of the James Scholar Honors Program also allowed me to participate in various activities such as a scavenger hunt, taking a nutrition class, turning off lights around campus to save energy, and ice skating. I was also able to do extra projects in some of my classes, allowing me to dive deeper into the material we were learning. In LAS 122, the introductory class for James Scholars, I also learned about how to develop my leadership skills and how to grow in emotional intelligence.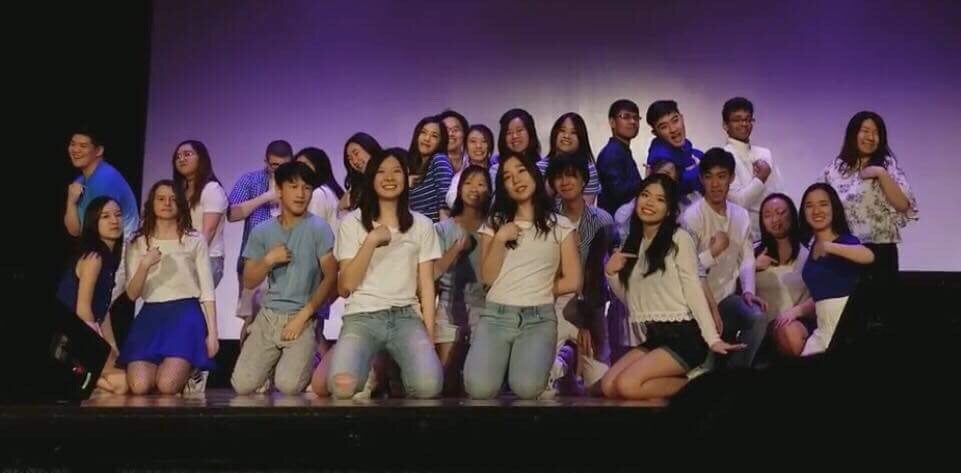 In addition, I was excited to join the Asian American Association. I wanted to try something new, so I joined the AAA Fashion Show, an annual dance show they put on in the spring. I'd never danced before, but I decided to participate, and it's been a fun experience so far. I also joined the Harry Potter Alliance with a few friends, and got myself a Chinese tutor with the Chinese Language and International Development Society. These activities have allowed me to meet new people while also participating in activities that interest me.
Lastly, I've been very thankful for the I-Promise Mentor Program. I wanted to have a mentor to help me with the transition in college, and I worried about who I would get. However, my mentor has been both extremely friendly and helpful, and I consider her a good friend. It was great to be able to tell somebody about my life both in and outside of classes, and it was also nice to receive advice. I-Promise in general has been a great resource to me, and has helped with my transition into college. My first year has been great so far, and I could not be more thankful!