How to become a leader on the Illinois campus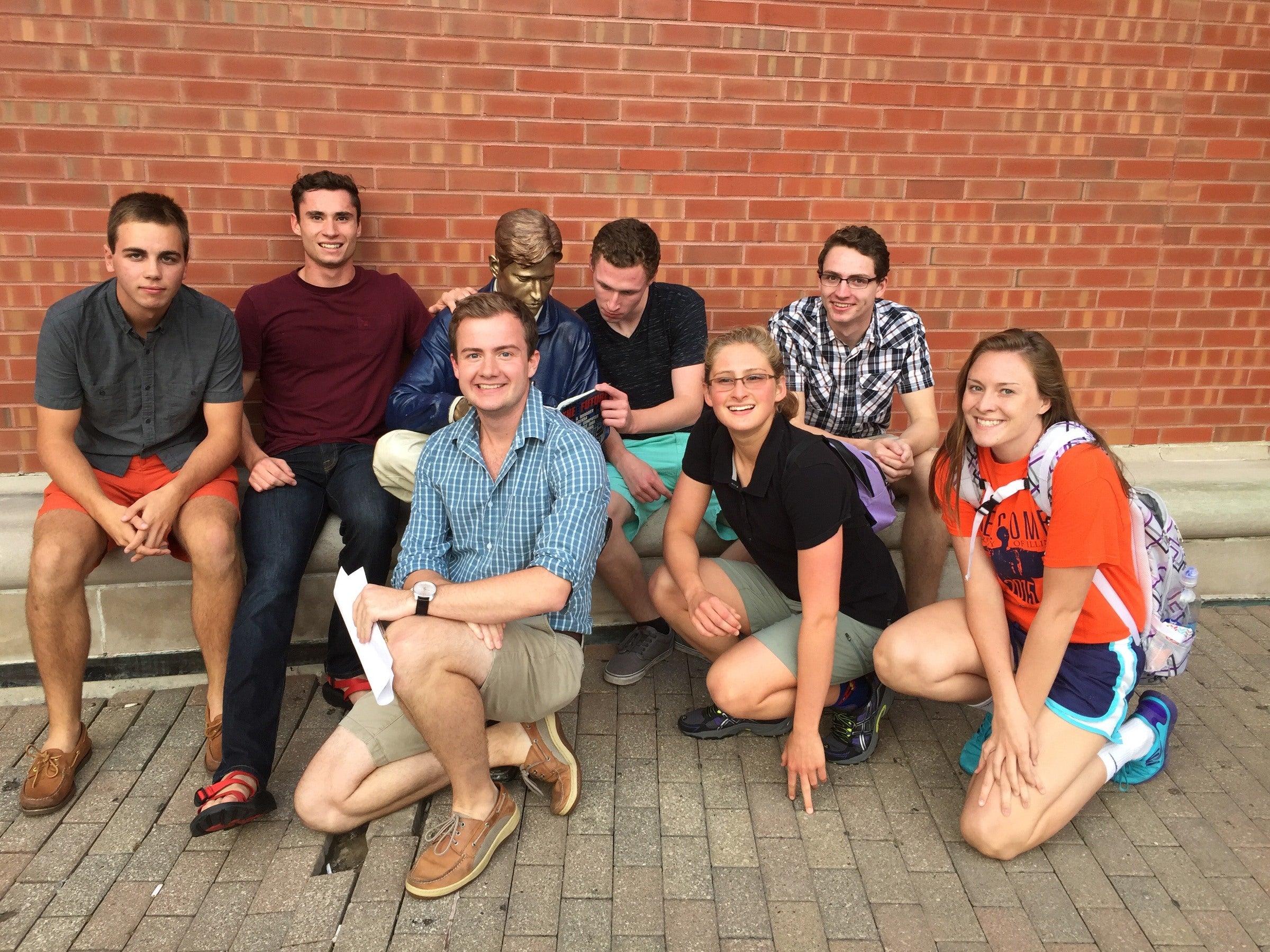 I never anticipated the number of leadership opportunities that would be available to me at Illinois. I had begun college with the mindset of "There are somany people that go to school here; there's no way I'd be able to help lead an organization." That's where I was wrong.
Three days into my life on campus as a freshman, I went to Quad Day to learn about all the Registered Student Organizations (RSOs) and had nearly every group boast to me about their opportunities for student leadership. At this point, it became clear that being a leader at Illinois was much more attainable than I had originally anticipated. What's important to remember as a freshman is to take it easy. Most of us were leaders in some way, shape, or form in our final years of high school, so we will naturally want to continue being leaders.
Instead, I recommend using most of your freshman year to explore different organizations or groups that interest you, find your favorite(s), and then explore leadership opportunities within them. Too many students overextend themselves and try to be a leader in every organization they're involved with all at once, and then suffer from burnout when they try to manage their leadership responsibilities with their coursework.
During my college career, I was a leader of several different organizations. My sophomore year, I was the vice president of an organization called Mi Pueblo, which is a Spanish language conversation group. My responsibilities including supervising the various conversation groups meetings and reviewing the group facilitators by giving them feedback. As a Global Studies and Spanish major, working with Mi Pueblo was extremely beneficial to me because it was a concrete leadership experience in my field.
I was also heavily involved with various aspects of the LAS Honors Program, including the mentoring program and the James Scholar Student Advisory Board (JSSAB). I participated in the mentoring program from its inception as a mentor for incoming freshmen, and shortly thereafter had the opportunity to lead the program, which I did for about two years. My work in the mentoring program included mentoring my own groups of freshmen, as well as interviewing and recruiting new mentors each year, helping to troubleshoot any issues that mentors and their groups had, and being a liaison to the LAS Honors Director. For one semester, I also served as the President of JSSAB, meaning that I oversaw an organization of about one hundred students and worked with the executive board of JSSAB to organize various academic, professional, and social events.
What I wish I would have known at the beginning of my college career was that it was completely manageable for me to become a leader at Illinois in whatever form I wanted. If you're willing to put in the work during the beginning of your time on campus by being involved in some RSOs or other activities, you too have the potential to be a leader at Illinois and give back to your campus community.