3 tips for navigating your pre-med journey at Illinois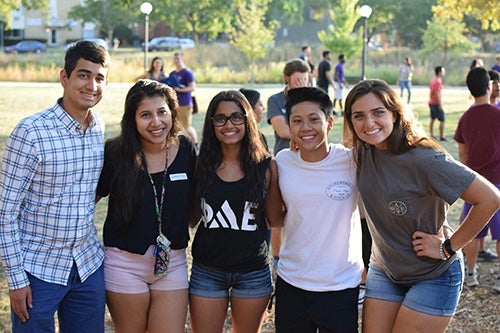 The moment I was accepted into Illinois I was so excited and ready to start the next chapter of my life. I was going to be one step closer to achieving my goal of becoming a doctor, but I did not know how to navigate my pre-med journey at Illinois in such a way that would make me a good candidate for medical school.
The first few weeks I still didn't know exactly what it entailed, but I did realize that there was no cookie-cutter way to navigate pre-med. In fact, I realized that having a different and unique journey is what could lead to standing out to medical schools. With that being said, there are a few key ways to navigating a pre-med journey at Illinois, in three words: connections, involvement, and studying (and lots of it!). 
1.    Connections
Connections are what allows us to make memories, gain opportunities, and support each other while at Illinois. The first week of classes, I tried to talk to as many people as I could and I introduced myself to all of my teachers. At first it was intimidating, but everyone greeted me with a friendly and welcoming smile. By talking to other students, I was able to meet other freshmen who were pre-med and get to know them. One thing I discovered was that pre-med students range from biology majors to psychology majors to business majors to communication majors, and more.
As a freshman, it is important to connect and build friendships with people who have similar and different interests, so becoming friends with pre-med students of different backgrounds really helped me succeed and realize there is no one way to navigate the pre-med track. Also, connections with teachers are so important. I remember my first semester I would go to my chemistry teacher's office hours and by the end of the semester I felt like I really knew her and could depend on her. Connections will bring you opportunities and experiences you would never dream imaginable, so make sure to talk to others.
2.    Involvement
Involvement is another big part of navigating pre-med at Illinois. It will allow you to gain understandings of various issues and topics while also doing something you find enjoyable.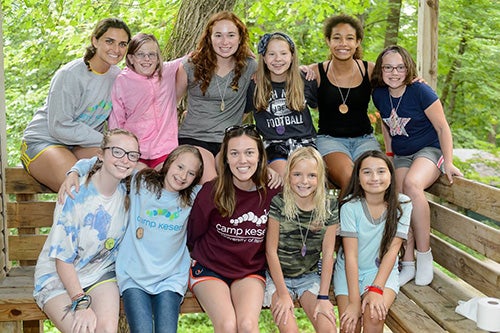 Involvement ranges from joining a club on campus to being a part of a research lab to volunteering to having a job. Whatever involvement you choose to do on campus it is crucial that it brings you passion and that you enjoy it. Being passionate about what you do and enjoying what you are doing are both necessary to becoming a doctor, so discovering what brings you those two things sooner rather than later will allow you to be a great candidate for medical school.
Something I did when I was a freshman was I tried to get involved in a lot of things. I was in lots of clubs, played on the club softball team, volunteered, and sought out research. After freshman year, I chose a few things to get more involved in that I knew would help me for my future endeavors for medical school. Being involved in an array of things will help you become a well-rounded person and add an extra bit of enjoyment in your life. 
3.    Studying
Yes, it's true, studying is very important in order to receive good grades and lead to being a strong candidate for medical school. At times it is challenging, but the classes at Illinois are enjoyable and you have many options for classes. The good thing about pre-med at Illinois is that there are some specific classes you have to take, but many options for other classes to take as well. For example, freshman year I was able to take an ethics class, global health class, and sociology class. I am interested in all of those topics.
Also, I studied abroad in Italy over the summer and learned more about immigration in Italy which was an amazing experience. If you enjoy traveling, studying abroad is a wonderful option. Classes at Illinois can be hard and it is necessary to excel in them in order to get into medical school, but the experiences and learning opportunities that Illinois provides are something that you can take with you for a lifetime. 
When I stepped onto this campus almost 2.5 years ago, I did not know how to navigate being pre-med at Illinois, but I knew one things, I wanted to be a doctor. Over the course of a few months I realized there is no right path at Illinois that will ensure you will be a good candidate for medical school, but hundreds of paths. It is up to you to create a path that you are passionate about and that will bring joy and happiness to you because hey, that's what it's all about, right?