Why changing my major was the right decision for me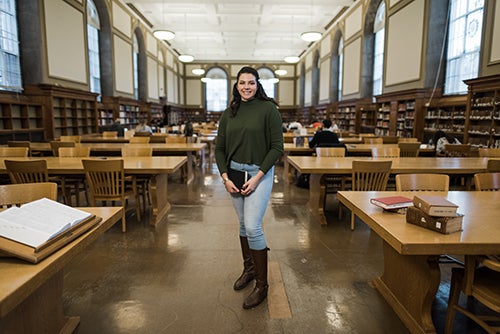 As a current college senior, it is crazy to think back how as high school juniors and seniors, we were supposed to have a good idea of what we want to do for the rest of our lives.
As a senior in high school, I thought I wanted to learn more about the psychology behind psychopaths. It was probably because of the amount of crime shows I binge-watched in high school, but it was honestly too soon to know what drove me.
I entered Illinois as a psychology major and soon realized it wasn't for me. Of course, all 100/101 courses are meant to challenge you, but it made me realize the way psychology tested its students wasn't the best fit for me.
I registered for Latina/o Studies 100 and really liked the way this major challenged me. By my second semester my freshman year I had dropped psychology and added LLS and Spanish to my major. As I went through my sophomore year, I still felt I was missing something.
I thought about the role of law and how it affects the Latino community and thought about political science, but wasn't sure. It wasn't until my junior year when I interned for Congressman Luis V. Gutierrez through the Congressional Hispanic Caucus Institute when I realized I was in the right field. As a senior, I can confidently say that jumping through majors—although frustrating—made me find the major I was meant to be in.
My advice for you: Be fearless and give everything a chance. You may never know what the designated path for you is until you leave your comfort zone. It is OK not to know what you want to be, but you will never know unless you try other majors out!