How the Access and Achievement Program helped me succeed on campus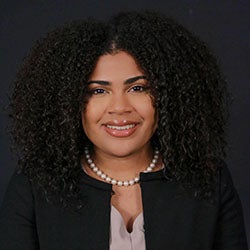 I was admitted to the University of Illinois under the Access and Achievement Program. It was because of this program and its caring staff members that I was able to flourish on campus.
The department provided me with tremendous support! I was obligated to meet with my advisor once a week, which at the time was a pain, but it was very beneficial.
Because of these weekly advising appointments, I became very close with my graduate advisor there. She became someone I could vent to, not only about academics, but my personal strife as well.
 Without the Access and Achievement program, I would not have been admitted to the university. Now, I am a senior with a 4.00 GPA, a James Scholar, the president of a registered student organization, and the founder of a community service initiative, Sister to Sister.
Without the support of the AAP and my own drive, I would not be where I am today. Even after I declared my major, AAP has been there to support me in achieving my academic goals. I will never be able to thank the whole AAP department enough for recognizing me as an asset to the university when there was great doubt that I would succeed here.