Find your path to success
The Access and Achievement Program provides a supportive environment that helps students succeed. AAP is the College of LAS' student academic service program for students affiliated with the Educational Opportunities Program and/or the President's Award Program. Access and Achievement Program
LAS AAP provides retention services to LAS declared and undeclared students affiliated with the Educational Opportunities Program and the President's Award Program at the University of Illinois.
Our supportive learning environment works to connect students with university resources that complement their academic talents and will help shape their academic paths and ambitions. AAP offers solid academic support, promotes leadership and self-advocacy, and identifies opportunities for outreach, research, and scholarship. Our goal is to prepare you for academic success, graduation, and a life of impact.
Benefits of AAP
Creating an environment for success
AAP connects you to campus and will help you shape your future at Illinois. If you have questions, please email our office.
Scholastic achievement honored through award recognition and/or participation in the National Society of Leadership and Success
Systematic monitoring of academic performance
Individualized academic advising and Intensive personal and career counseling
Program-sponsored classes designed for optimal student/teacher interaction
Academic workshops and events
Enrichment and leadership activities
Connections with summer research

Stop by the AAP office to see other research opportunities
Who qualifies for AAP
Students admitted to U of I through only the Educational Opportunities Program or the President's Award Program are eligible for AAP. The university's Office of Undergraduate Admissions identifies eligible students for these two programs during the admissions process.
AAP undeclared
Students may also qualify for EOP consideration through the undeclared component of AAP. AAP undeclared is designed to provide additional academic assistance to AAP students. These students receive academic support for up to two years. It assists them in preparing for the curriculum of their choice.
AAP undeclared students are assigned an advisor who is a graduate or professional student at the university. Each TA is responsible for providing academic, career, and personal counseling to a group of students; each student is required to meet with his or her TA at least once a week and enroll in the AAP academic success course. The TAs, along with AAP's leadership, carefully monitor students' academic progress to ensure their success.
AAP course sections
In cooperation with various departments and colleges on campus, AAP sponsors sections of existing courses. These courses are small and allow for extensive interaction between students and instructors. Additionally, the instructors for AAP-sponsored courses submit reports frequently on students' progress. We use this information to guide conversations centered on additional academic resources, academic progress, and academic options.
AAP's mission is to provide the students with a home base where they feel comfortable to ask questions, express their concerns, and receive the required support, advice, and encouragement to be academically successful at, and to graduate from, the University of Illinois. In AAP, we not only tell students that they can be successful, but we show them how to be successful!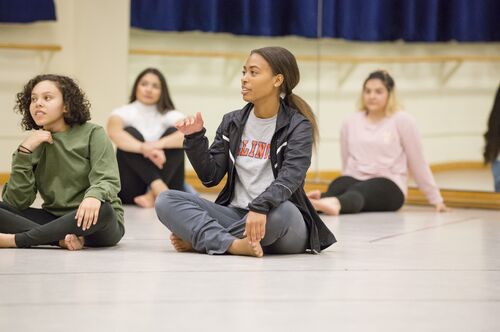 Contact the Access and Achievement Program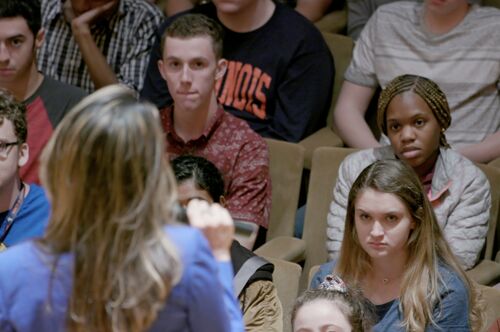 AAP alumni and friends can have an important impact on our students by supporting the program through gifts of time and money.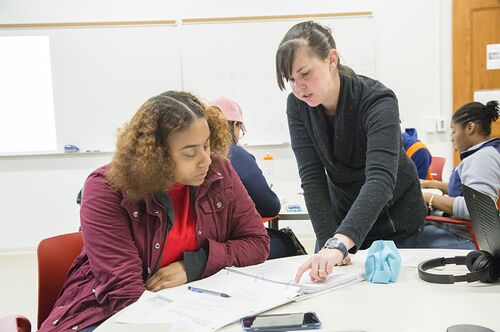 Find the latest information about college meetings, deadlines, policies, and events on the LAS AAP Moodle.
Senior Director of Access and Achievement Program
Academic Advisor for Access and Achievement Program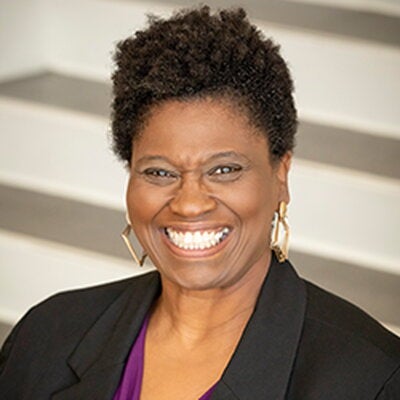 Academic Advisor for Access and Achievement Program