Tools for job and internship searches
Searching for jobs and internships require the same kinds of skills: seeking available opportunities and showing how your skills fit with an open position. You can find job and internship openings in many places, both on campus and off, including:
Career and internship fairs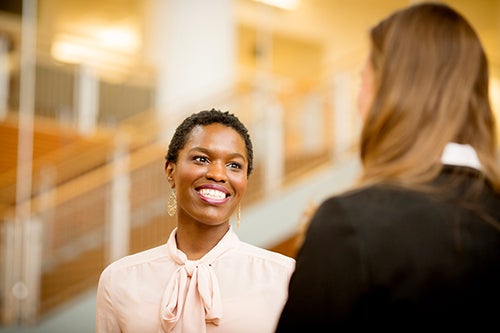 Career and internship fairs hosted on campus provide the opportunity for students to network and find internships and jobs. Fairs are also a great way to explore careers and different employment sectors. LAS students are welcome at all career and internship fairs on campus. Students are encouraged to attend preparation workshops available before some fairs. They help students know what to expect and how to get the most out of the experience.
Campus-wide fairs open to LAS students
Illini Career & Internship Fair
Engineering Career Fair
Gies Business Fair
Networking and informational interviews
Networking is the process of building connections to others. It can provide you insight into others' careers, and it's a useful tool to acquire information, advice, and referrals about careers, industries, internship opportunities, and job prospects. Learn more about networking from The Career Center. After you graduate, getting involved in Illini clubs and affinity groups is a great way to network. The College of Liberal Arts & Sciences has its own alumni association, as well.
Informational interviews offer the chance to talk with people who are currently working in your field of interest and may help you decide if a particular career is right for you. They are a chance to learn more about a specific career without making a long-term commitment. You can discover the responsibilities, rewards, and problem areas inherent in a specific career by asking questions of people already established in that field. The Career Center has more guidance about informational interviews, including how to arrange them and what you should ask.
Internships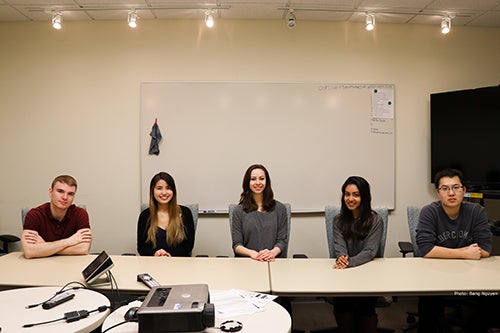 Internships come in many different forms: paid, unpaid, sometimes with academic credit (sometimes not), in person or virtual, during in the academic year in Champaign-Urbana, or abroad in the summer.
LAS internships
The College of LAS supports many internship programs that allow students to develop leadership and professional skills.
View a list of internships offered through the College of LAS.
Internship courses in LAS
Some LAS units provide an academic experience in tandem with an internship to help students make connections between their academic and professional goals. Speak to your academic advisor if you are interested in this kind of experience. General information about earning academic credit for an internship may be found on the Career Center's internship page.