Apply to be an LAS intern
By serving as an intern for LAS 100, 101, 102, 122, or the Life + Career Design Lab, you will develop skills in the areas of leadership, collaboration and social responsibility. You will:
develop effective group work and collaboration skills
reflect on your own identity, beliefs and how your actions impact others
demonstrate empathy and concern for others
demonstrate understanding, attitudes, and behaviors that create inclusive environments
use leadership skills to manage others toward a shared purpose
self-assess and advance your leadership and followership skills
As an LAS Intern, you may choose to serve in one of the areas below.
LAS 101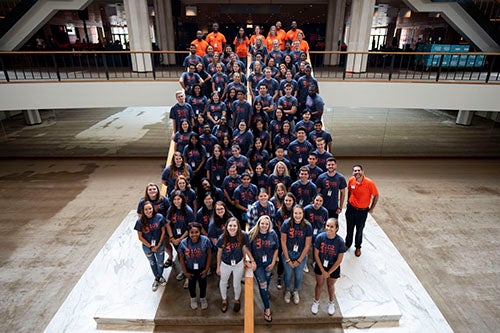 LAS 101 interns are accomplished juniors and seniors who are willing to share their college experiences with first-term students by serving as student mentors. They each lead a section of the LAS 101: Design Your First Year Experience course and are really excited to meet their students. They are among the best and brightest of our LAS students and we are very fortunate to have them with us for the fall semester.
Learn more about becoming an LAS 101 intern, or learn about the LAS 101 class.
LAS 100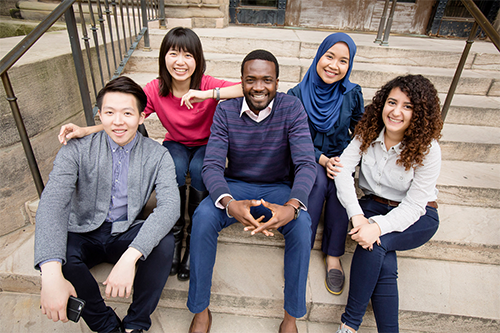 LAS 100 interns are empathetic international students dedicated to supporting other international students during their first term at Illinois. Interns assist international students in adjusting to the university by sharing their own experiences of moving beyond their comfort zones. They are instrumental to the student experience as they facilitate weekly group discussions on diverse topics and assist students in completing their group projects and presentations. Through this opportunity, interns gain first-hand experience in problem solving, group facilitation, and cross-cultural communication.
Learn more about becoming an LAS 100 intern, or learn about the LAS 100 class.
LAS 102
LAS 102 interns are accomplished LAS transfer students willing to share their successful transfer experiences with incoming transfer students. Interns meet with their LAS 102 classes, which have 20 to 25 students, for 80 minutes once a week for the first eight weeks of the semester. An LAS 102 internship offers our best students the opportunity to help others while developing leadership skills.
Learn more about being an LAS 102 intern and about the class.

LAS 122
First-year LAS James Scholar honors students enroll in LAS 122: Leadership and Society to fulfill both the orientation-course requirement and the first-semester honors course requirement. LAS 122 interns are all junior and senior James Scholars. As course facilitators, they provide information about the University and the College of LAS, while serving as mentors to help students connect with fellow James Scholars and navigate life in the university setting. This opportunity allows interns to help others while enhancing their own skills and preparing for their chosen professions or advanced studies.
Life + Career Design Lab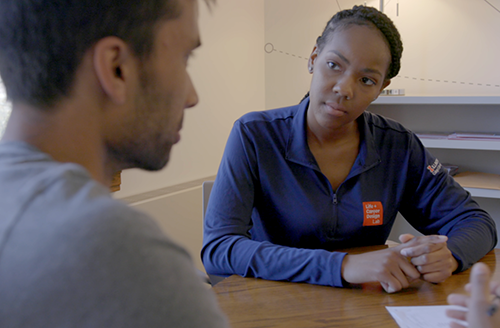 Life + Career Design Lab interns are LAS juniors or seniors who have successfully engaged in the classroom, and—just as importantly—outside the classroom while at Illinois. Interns serve as peer mentors to other students through one-on-one appointments and by presenting workshops. Interns are trained in design-thinking to support students' exploration of hands-on learning opportunities, like study abroad, UG research, volunteering and internships. They help students identify opportunities that are great matches for their life and career paths. Lab Interns work 8-10 hours per week during the fall and spring semester.
Hood Internship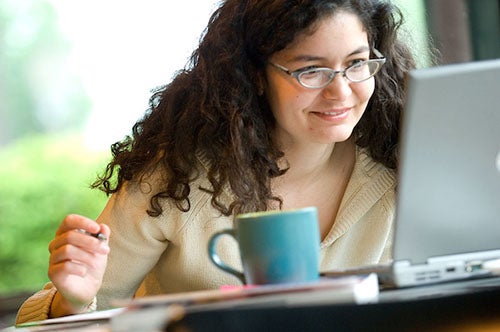 The Peter and Joan Hood Internship is one upper-level undergraduate student who supports the College of LAS' Student Academic Affairs Office during the year by providing support and gaining high-level experience in the behind-the-scenes administration of a college office. The intern completes monthly rotations with different functions of LAS SAAO including academic advising, honors, recruitment and admissions, career development, first year experience, and international programs.  The intern also oversees and develops the college's weekly e-newsletter, LAS Lineup.
ATLAS Internship Program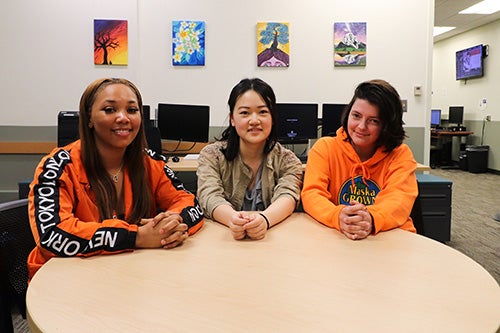 Applied Technologies for Learning in the Arts & Sciences has an internship program that encourages LAS students to integrate knowledge in their course of study with technology to help gain a unique and versatile skill set. Semester-long internships are offered internally within ATLAS as well as externally at various departments in the College of LAS and other university-affiliated organizations.