LAS 101: Design Your First Year Experience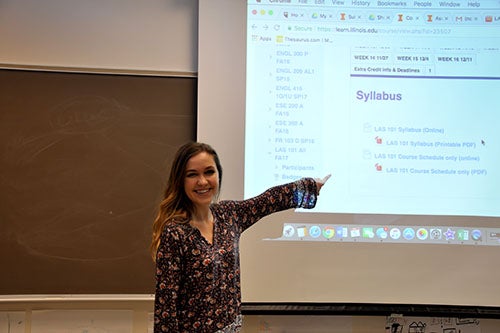 LAS 101: Design Your First Year Experience is a one-credit, graded course designed to assist you in succeeding at Illinois. These small-group classes meet weekly and are led by an LAS 101 intern—a successful junior or senior student mentor whose goal is to help you get off to a strong start.
In LAS 101, you will:
learn skills to successfully transition to college
have immediate access to a peer mentor who can answer your many questions about your new life as an Illinois student
learn about important and valuable campus resources
enjoy a small classroom environment and meet other people who may become life-long friends
learn about the values of the College of LAS
use design thinking methods to design your first year at Illinois
All first-year students are required to enroll in and complete LAS 101. Exceptions include students admitted to chemical engineering, who will enroll in ENG 100, and students admitted as James Scholars, who will enroll in LAS 122.
LAS 101 & 102 Teaching Assistants
Viktoria Loidl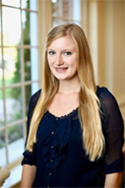 Hello everyone and welcome to the University of Illinois! My name is Viktoria Loidl and I'm a second-year master's student in the European Union Studies program. My research interests are transatlantic relations, business and economics. Originally, I'm from Graz, Austria, where I also got my bachelor's degree in economics. I believe that college can be the most challenging but personally rewarding years for young adults and I'm excited to work with all of you!
Chequita S. Brown

Chequita S. Brown is a doctoral student in education policy, organization, and leadership with a higher education concentration. Her research interests center on the lived experiences of minoritized populations in higher education, specifically college access and retention, student engagement and development, and educational equity and diversity. Her professional experience includes post-secondary administration, instruction, and course and program development. She holds a bachelor's degree in sociology and a master's degree in English studies, both from Illinois State University.
Ade Akinrinola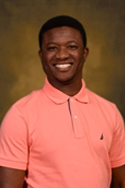 Congratulations and welcome to Illinois! My name is Ade, and I am a doctoral student in the education policy, organization, and leadership program at the University of Illinois at Urbana-Champaign, with dual specializations in global studies in education and higher education. I have been with LAS first year experience for over two years. You made it to Illinois because you have what it takes to succeed here, and I feel honored to be a part of the team that will support you in the adventure of designing your first year at Illinois! Enjoy the process—you've got this!
Mary Jo Licht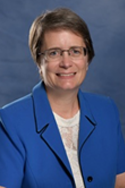 Hi, I'm MJ, and I work as an Instructional Technology Specialist for the LAS First Year Experience (FYE) program. I maintain the Moodle website and work with ePortfolios, Digication, and eText, but I also help out with program development and events. I have been with the program for over 6 years, and it has been fun watching incoming freshmen advance through the College of LAS, sometimes becoming LAS 101 interns themselves! Work hard and enjoy your college years — they are over before you know it!
Amanda Smith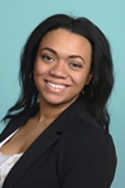 Amanda Smith is an LAS first year experience teaching assistant and doctoral student in the Department of French and Italian at the University of Illinois at Urbana-Champaign. She received her bachelor's in French and her master's in French literature and pedagogy at the University of Cincinnati. After spending several years in the finance industry as a banker and then as a mortgage officer following her matriculation from the graduate program, she decided to pursue a Ph.D. in French literature with a minor in African-American studies at Illinois. Her research interests include comparative literature, post-colonial studies, and black France.
Nolan Vallier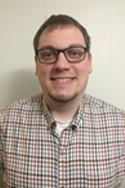 Nolan Vallier is a PhD candidate in musicology. Nolan's research interests include: 20th century concert festivals, minimalist and postminimalist music, sound studies, urban studies, and the intersections between music, soundscapes, and landscape architecture. His interdisciplinary and historiographic dissertation, "Of Sacred Grounds and Natural Sounds: Constructing, Sacralizing, and Listening to Midwestern Architecture," examines several Chicago area summer concert festivals and musical organizations that have fostered symbiotic relationships between local music and Prairie Style architecture since the 1960s. Nolan has previously taught as an instructor of music history at Roosevelt University and Ball State University.
LAS 101 interns
Using the class section listed, find your intern's email address and view his or her LAS e-portfolio.
Learn more about becoming an LAS 101 intern.
Section 1




Section 2




Section 3




Section 4




Section 5




Section 6




Section 7




Section 8




Section 9




Section 10




Section 11




Section 12




Section 13




Section 14




Section 15




Section 16




Section 17




Section 18




Section 19




Section 20




Section 21




Section 22




Section 23




Section 24




Section 25




Section 26




Section 27




Section 28




Section 29




Section 30




Section 31




Section 32




Section 33




Section 34




Section 35




Section 36




Section 37




Section 38




Section 39




Section 40




Section 41




Section 42




Section 43

 

Section 44

 

Section 45




Section 46




Section 47




Section 48




Section 49




Section 50




Section 51




Section 52




Section 53




Section 54




Section 55




Section 56

Section 57




Section 58




Section 59




Section 60




Section 61




Section 62




Section 63




Section 64




Section 65




Section 66




Section 67

Section 68




Section 69

Section 70

Section 71




Section 72




Section 73




Section 74




Section 75

 

Section 76

 

Section 77

 

Section 78




Section 80