LAS 101: Design Your First Year Experience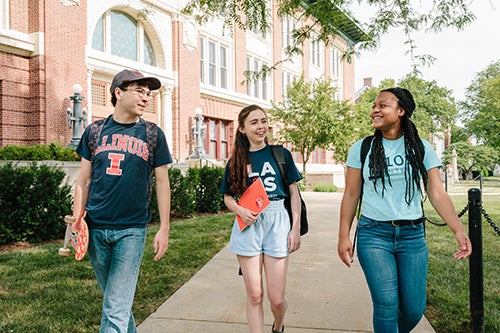 LAS 101: Design Your First Year Experience is a one-credit, graded course designed to assist you in succeeding at Illinois. These small-group classes meet weekly and are led by an LAS 101 intern—a successful junior or senior student mentor whose goal is to help you get off to a strong start.
In LAS 101, you will:
learn skills to successfully transition to college

have immediate access to a peer mentor who can answer your many questions about your new life as an Illinois student

learn about important and valuable campus resources

enjoy a small classroom environment and meet other people who may become life-long friends

learn about the values of the College of LAS

use design thinking methods to design your first year at Illinois
All first-year students are required to enroll in and complete LAS 101. Exceptions include students admitted to chemical engineering, who will enroll in ENG 100, and students admitted as James Scholars, who will enroll in LAS 122.