LAS 100: College Success for International Students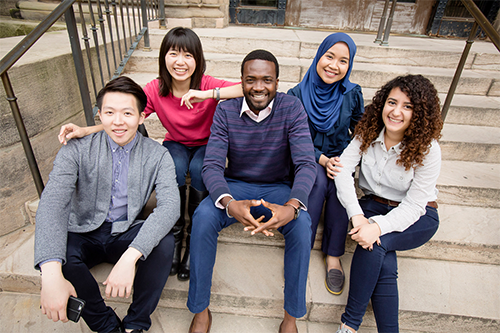 LAS 100: Success in LAS for International Students will help you succeed at Illinois. This course supports international students as they transition to a new culture and education system. 
In LAS 100, you will:
Examine your expectations for college life in the U.S.
Explore the purposes and values of the higher education experience from U.S. perspectives
Investigate critical learning skills regarding your academic program
Increase your understanding of your social identity through engaging with topics on social justice

Consider your leadership role in addressing global social challenges

Plan for your personal, academic, and professional development throughout your undergraduate career
LAS 100 is designed for incoming international students and serves as a complement to LAS 101/102/122 (for all LAS incoming students). Therefore, students new (or relatively new) to the U.S. higher education system should enroll in both LAS 100 and LAS 101/102/122. 
2 credit hours. Meets weekly the first eight weeks of the semester. Restricted to new LAS international students.
 
---
"Fresh from my eight weeks of LAS 100, I have arisen a slightly changed person—thankfully for the better—in my opinion. I have learned to be more inclusive of others' opinions even if I don't exactly agree with them because I have recognized that all of them have value."
-ISHAN JOSHI, FALL '20
---
"LAS 100 meant more than a class getting international students ready for the college life. I learned how to appreciate different cultures, to seek out the meaning of education, and to step out of my comfort zone. I sincerely appreciate the course director, instructors, facilitators, interns and my peers who made LAS 100 one of my favorite classes."
— HYUNJOON OH, FALL '16
---