The 'third wave' brings the world to Illinois.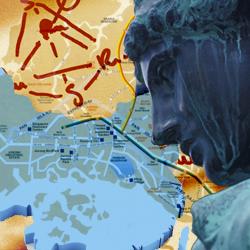 For much of her day, Youyon Liang's world is limited to her chemical and biomolecular engineering lab, where she is hunting for ways to multiply liver cells outside of the body—all part of a quest to discover new treatments for liver failure. To reach this goal, however, her world is much bigger than a single lab. In fact, she is drawing on the best of two worlds: Singapore and the United States.
Liang and her fellow PhD candidate, Noel Xu, are on track to becoming among the first University of Illinois students to receive joint degrees from the U of I and another institution—in this case, the National University of Singapore. When they graduate, their PhD degrees will bear stamps and signatures from both institutions—one of the few such arrangements in the country.
"We are the first department on campus to offer a multi-institutional degree," says Ed Seebauer, head of chemical and biomolecular engineering at U of I. "Other departments are thinking about the option, but ours set the template for others to follow."
This type of joint degree is at the forefront of a new wave of international experience for students, adds Barbara Hancin-Bhatt, director of international programs for LAS.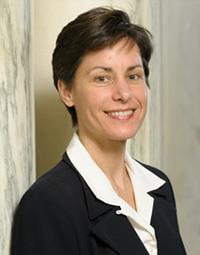 The first wave, she says, brought the kind of semester-long or yearlong foreign exchange programs that students have been enjoying for decades. With the second wave, starting about 10 to 15 years ago, the U of I began offering a greater variety of international experiences, such as field experiences or intensive faculty-led courses that were abroad for only a couple of weeks.
Advances in technology now make possible a third wave. This generation of innovation includes joint classes, in which students on both sides of the world attend the same virtual classrooms through videoconferencing. It also includes joint degrees, such as in chemical and biomolecular engineering.
"What students are getting, which they may not get in a typical exchange experience, is faculty on both sides of the pond talking to each other and contributing to the degree program," says Ann Mester, LAS associate dean. For instance, with the arrangement in chemical and biomolecular engineering, PhD students have an advisor in both Singapore and at U of I, and students split their time between the two countries.
Under the program's initial arrangement over the past few years, students received their degree from Singapore and a certificate from U of I. But the degree has recently become truly multi-institutional, Seebauer explains. Both institutions now appear on one degree.
In fact, Liang and Xu say that the joint degree was one of the reasons they chose the U of I over MIT, which offers a certificate and not a true multi-institutional degree.
The concept of the research university is evolving," Seebauer says. ... "These new, innovative international experiences give students a unique skill set that will help them land jobs, particularly with multinational corporations."
"The concept of the research university is evolving," Seebauer says. "It began with the German universities in the 19th century, and it tacitly presupposed that universities were local. They might have had some branches nearby, but universities were local entities. Now, many decades later, we have easy and affordable air travel, we have the Internet, we have Skype, we have all sorts of ways for collaborations to take place."
These international collaborations are taking many forms. The U of I chemistry department, for example, is in the third year of a program in which professors travel to Vietnam to teach the Illinois curriculum at the Hanoi University of Science. The goal is to eventually export the Illinois chemistry curriculum to all other universities in the Vietnam system. The U of I is also in discussions with three other universities about offering a joint certificate in global studies, Hancin-Bhatt says.
These new, innovative international experiences give students a unique skill set that will help them land jobs, particularly with multinational corporations, Seebauer says. The U of I, meanwhile, benefits by being able to draw upon a new pool of students—some of the finest students available from other countries.
"Whenever you collaborate, you make yourself stronger, assuming you collaborate with a strong partner," Hancin-Bhatt adds. And as Mester points out, Singapore is clearly a strong partner, with excellent lab facilities and strong faculty.
Singapore is a city-state—almost 5 million people crowded into an urban landscape. That's why Liang says that coming to farmland-locked U of I was such a shock. She says she will never forget the shuttle bus ride from Chicago to Champaign, passing miles and miles of corn.
"Initially, I was thinking, 'What did I get myself into?'" But today she is thriving. She and Xu both say they benefit from the different styles of teaching and research in each of the countries.
As Seebauer explains, the Singapore system provides a strong base of factual knowledge in engineering, while the U.S. system puts more emphasis on open-ended design problems. "You put those two approaches together, and it creates an educational experience that has the best of both."