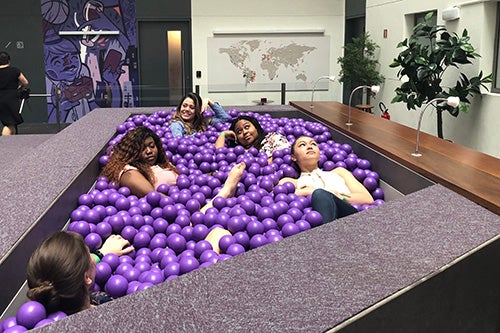 The opportunity to study abroad will enrich your college experience in ways you never imagined.
Study abroad offers a wonderful opportunity to not only see the world, but also advance the ways you learn about your major, yourself, and your opportunities in an increasingly interconnected world. Planning is essential to reach your goals for your time at the University of Illinois and to augment your study abroad experience.
You can go on a short-term or a semester- or year-long experience. You can also ensure your trip fits your goals and passions by planning carefully. 
Study abroad can be as affordable as or more affordable than studying on campus. Many scholarships are available for Illinois undergraduates who plan to study abroad on an approved program. Financial aid applies to most study abroad programs. Learn more about scholarships and financial aid for study abroad.
Here are five steps to help you plan your study abroad experience at Illinois.