Alumnus shares love for campus through support of archaeology, history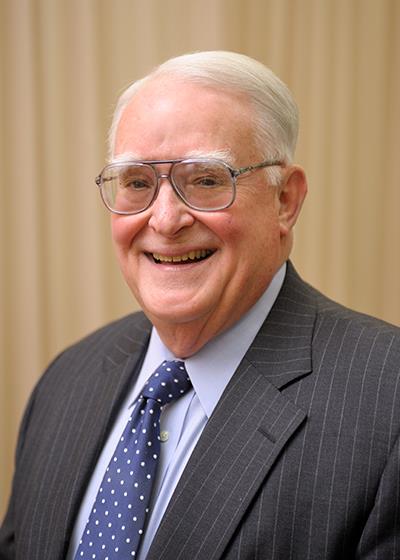 The water was extremely clear, even at 170 feet. Allan C. Campbell (BS, '65, zoology) had never dove to such a depth, 70 feet deeper than a recreational dive, but in 1991 he couldn't pass up the chance to see the oldest excavated shipwreck in history up close. At the bottom of the Mediterranean Sea, he spotted it—a ship from the Late Bronze Age lying on a steep incline.

"Teredo shipworms had eaten the exposed wood, but inside the ship were 10 tons of copper ingots and one ton of tin ingots, as well as numerous artifacts," recalls Campbell, a 1965 LAS alumnus in zoology. "Nobody had touched these artifacts for several thousand years."

Although his profession is in medicine, Campbell always harbored a fascination for archaeology and history. So, as a member of the Institute of Nautical Archaeology, he dove down twice to the Uluburun shipwreck, located just off the coast of Turkey. 
Campbell has also poured his passion for archaeology and history into the University of Illinois Spurlock Museum. He and his wife Marlene donated funds for the Greek and Roman gallery of the museum in honor of his parents. They also donated funds for the Spurlock lobby and a rotating gallery. In addition, he has served on the Spurlock Museum board since 1995 and was past president of the board. Since 1990, he and Marlene have been Presidents Council members, and they reached Centuria Circle status in 1999.

For his faithful support of the U of I, Campbell is a recipient of the 2014 LAS Quadrangle Award.

Campbell has always had a close connection to the U of I, growing up on a farm just two miles northwest of Champaign on the Dewey-Fisher Road, now called Mattis Avenue.

"It was the complete Old McDonald type of farm, with dairy and beef cattle, hogs, chickens, a bit of garden, and some fruit trees," Campbell says. Being so close to Champaign, their family drove into town every Sunday for meals at the Illini Union. He also recalls visiting the World Heritage Museum, forerunner of the Spurlock Museum, tucked away in the fourth floor of Lincoln Hall. Fittingly, he was most drawn to the Greek and Roman dioramas at the World Heritage Museum.

But Campbell's Illini roots run even deeper than one or two generations. His great great grandfather's farm, sold in 1869, is now the location for U of I's Memorial Stadium and a portion of the Roselawn cemetery just east of the stadium. What's more, the name of his uncle—his father's twin brother—is etched into stadium tablets alongside other Illini veterans who died in U.S. wars since World War I. His uncle was killed in World War II when a Japanese shell struck him on the island of Okinawa.

Growing up in Champaign County, Campbell attended a one-room schoolhouse, where he says they had "six grades and an outhouse." When he reached junior high, he attended the brand-new Franklin School in Champaign, followed by Central High School (then known as Champaign High School). 

As a junior in high school, Campbell decided to set his sights on medicine. He says there was never any doubt he would choose the University of Illinois, so he finished his B.S. degree in zoology from U of I in 1965. After receiving his medical degree from Washington University School of Medicine in St. Louis in 1967, he did his internship in Houston and residencies in St. Louis and Dallas. Then in 1973 he joined the U of I College of Medicine in Peoria, where he helped set up the electron microscope laboratory. 

Campbell was a pioneer in dermapathology, the clinical laboratory side of dermatology, in which he did the lab work to identify various skin diseases. He trained at Mayo Clinic to use a special technique known as direct immunofluorescence, in which they use antibodies to distinguish different skin diseases. In particular, he focused on malignant melanoma.
Campbell served as the acting chair of the Department of Pathology at the U of I College of Medicine in Peoria from 2001 to 2002 and has been chair of the Department of Dermatology since 2008.
Recently, Campbell combined his medical and archaeology interests by writing an article for Spurlock magazine on medical artifacts that can be found in the campus museum. Among the artifacts is an ancient cuneiform tablet that describes various skin diseases and incantations used to heal them.

He says his favorite items in the Spurlock Museum are the Parthenon friezes—the plaster of Paris copies made in the 19th Century of friezes that came from the famed Parthenon in Athens. The original Parthenon friezes are kept in the British Museum, but Campbell says the Spurlock copies preserve details no longer visible on the originals.

As a long-time member of the Spurlock board, Campbell has helped to bring many internationally renowned speakers to the museum, including George Bass, the famed archaeologist who directed the excavation of the ancient shipwreck that Campbell saw first-hand, 170 feet underwater, back in 1991.

"The Spurlock Museum has five major galleries, and there are artifacts from all over the world covering a broad range of time," Campbell says. The museum is one of the features, he adds, that makes the University of Illinois "a great and historic university."