Targeting cancer with T Cells
Biochemistry professor is a researcher and an entrepreneur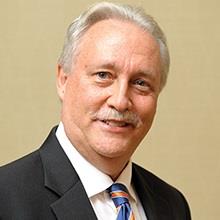 When David Kranz was growing up in the Chicago suburbs, his parents would pack their six children into the station wagon and head up to Wisconsin. There, he and his identical twin brother tracked down snakes and turtles, and went swimming and fishing.
These trips fostered a love for biology, and today Kranz still travels to Wisconsin to go fishing. But his love of biology also led to a career that has involved fishing expeditions of a different sort–microscopic fishing expeditions. He co-created a technology that makes it possible to fish through millions of mutant molecules in the hopes of finding one that can combat disease, and he has also found ways to mobilize the body's immune system to battle cancer.
Kranz, a University of Illinois professor of biochemistry, focuses on therapies that make use of the body's T cell receptors–a critical player in the immune system's response to foreign invaders. In fact, his lab was the first to engineer T cell receptors with a therapeutic potential, and two highly successful start-up companies resulted from this and other work.
For his strong record as both a researcher and an entrepreneur, Kranz is one of the 2015 LAS Alumni Achievement Award winners.
After constantly being paired up with his identical twin throughout grade school and high school, Kranz and his brother Robert decided it would be healthy to attend different universities. So Robert went to Northern Illinois University, while David went to Illinois State, where he received bachelor's and master's degrees in biology.
But the twins still wound up back together, when David received his PhD from Illinois in microbiology in 1982, and Robert got a PhD at the U of I in biochemistry. (Today, his twin brother is a biology professor at Washington University in St. Louis.)
Kranz was drawn to the U of I for his PhD so he could work with immunologist Ed Voss. And after graduating from Illinois, he did his postdoctoral work at MIT, which in the '80s was known as "the mecca for molecular biology," he says.
At MIT, Kranz trained under Susumu Tonegawa, who went on to win a Nobel Prize in 1987 for his work in immunology. But his most influential mentor was another world famous immunologist, Herman Eisen.
"Herman Eisen's influence was not just scientific," Kranz says. "He also taught me to view science as a noble pursuit. He didn't believe in hyping research. Just let the science talk for you."
After finishing his postdoc work at MIT, Kranz returned to Illinois as a professor, and his first 10 years of research focused on studying precisely how T cell receptors worked.
"T cells are absolutely critical in your immune system's defense against viruses, bacteria, and cancer cells–almost any infectious agent," he says. "AIDS is the perfect example of what happens when you don't have T cells."
T cells have many types of receptors–molecules that bind to, or "recognize," various foreign agents in the body. When a T cell recognizes an invader, the immune system takes over and the few T cells that bind to the foreign agent will rapidly expand to millions, taking care of the infection. This process creates "memory T cells," which remember the foreign agent and respond even faster the next time an infection occurs.
Kranz has brought in over $20 million in grants to support his research. He is also a keen collaborator, teaming up with former U of I professor of chemical engineering, Dane Wittrup, who did research on another key part of the immune system–antibodies. Kranz and Wittrup worked together on a yeast display system, which made it possible to display an entire "library" of antibody and T cell receptor mutants, contained in a test tube.
This display allowed scientists to run the mutants through a high-speed cell sorter, which fished through the antibodies and T cell receptors, looking for one that could be used as a possible drug candidate. A high-speed cell sorter can go through a million cells in 100 seconds, searching for that needle in a haystack that can be used to combat a specific disease.
In 1998, Wittrup and Kranz founded a start-up company, BioDisplay Technologies, which featured this technology, and it immediately drew interest from biotech companies.
"It's a rare thing to start a company and get other companies interested in it in a matter of months," Kranz says. But that is precisely what happened with BioDisplay Technologies, and several years later the company was acquired by Abbott Laboratories–although Kranz and Wittrup continued on as consultants.
In the 1990s, Kranz says the technology was used more for engineering antibodies to combat disease, because there had been much more work done worldwide on antibodies than on T cell receptors. But in the 2000s, research on T cell receptors as therapeutic drugs began to catch up.
So Kranz founded his second company, ImmuVen, which built on his research showing that you could engineer T cell receptors to target specific cancer cells.
"The goal is to use the receptors as a drug that would recruit all of the T cells in the body to fight against the cancer," he says. This technology is still a few years away from clinical use.
ImmuVen was purchased by a multinational pharmaceutical company in December of 2014, but the details have yet to be officially released.
Josef Lakonishok, CEO and founding partner of LSV Asset Management, says, "Dave was able to navigate ImmuVen through the trials and difficulties that typically plague a biotech startup, while maintaining a highly productive academic research portfolio on top of his teaching responsibilities."
As Lakonishok puts it, this is "no small feat."