Twelve from LAS receive high profile graduate research awards
National Science Foundation fellowships will benefit publicly engaged researchers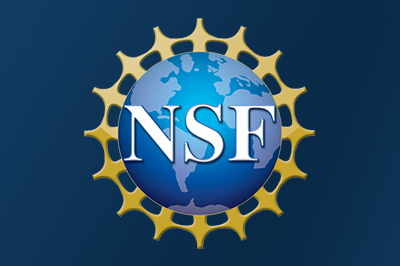 Twelve students from the College of Liberal Arts and Sciences have been offered Graduate Research Fellowships from the National Science Foundation. An additional 12 students from the college were accorded honorable mention.
In all, 22 students from Illinois received the fellowships. Forty received honorable mention.
Created in 1952, the NSF Graduate Research Fellowship Program (GRFP) is one of the nation's oldest and most prestigious of fellowship programs.  Supporting students pursuing research-oriented master's and PhD degrees in science, technology, social science, engineering, and mathematics fields, the program aims to strengthen the nation's scientific workforce. 
"We are extremely proud of the recipients of this year's NSF Graduate Research Fellowships," said Feng Sheng Hu, Harry E. Preble Dean of the College of LAS. "Our graduate students are critical contributors to research in the college, and these fellowships will help us advance knowledge in several areas of study."
As with all of NSF's grant and fellowship programs, applications are evaluated according to two criteria: intellectual merit and broader impacts.  To fulfill both criteria, applicants must demonstrate potential for becoming not only exemplary researchers but exemplary publicly engaged researchers who will use their knowledge and skills to benefit society. 
Awardees receive three years of support for their graduate educations.  Support includes a $34,000 annual stipend along with a $12,000 cost-of-education allowance that covers tuition and fees. Awardees also have access to two professional development programs: the Graduate Research Opportunities Worldwide (GROW) program, which supports students conducting research in overseas labs, and the Graduate Research Internship (GRIP) program, which provides on-site experience in federal agencies.  Fellows also enjoy access to supercomputing resources through XSEDE, the Extreme Science and Engineering Discovery Environment. 
Wojtek Chodzko-Zajko, dean of the Graduate College, commended the awardees. 
"What a remarkable honor our students have earned.  I applaud their achievement, and I applaud the National Science Foundation for its continuing investment in this tremendously valuable program," he said.  "The outstanding graduate students of today will become the science leaders of tomorrow, but their training costs money, and NSF is doing a great service by helping students and universities meet those costs."
Listed below are the currently enrolled students from the College of LAS who were offered awards and accorded honorable mention.  A complete list of winners nationwide is available on the NSF-GRFP FastLane website (to see U of I recipients, click the "Current Institution" column, then advance to pages 36-38).
Awardees:
Jason Shelby Adams (chemical engineering)
Julia Cisneros (geology)
Sudharsan Dwaraknath (chemistry)
Lucas William Hernandez (chemistry)
Jason Madinya (chemical engineering)
Erin J. Nissen (chemistry)
Alexander Michael Pane (integrative biology)
Amalia Reyes (linguistics)
Yusef Abdurraheem Shari'ati (chemistry)
Raul Sun Han Chang (chemical engineering)
Aleczandria Tiffany (chemical engineering)
Katherine Wood (psychology)
Honorable mention:
Robert Gregory Andrews (mathematics)
Thomas Bearrood (chemistry)
Connor Ian Daly (chemistry)
Sada Egenriether (ecology, evolution and conservation biology)
Joseph Franklin Ellis (chemistry)
Hailey Jane Knox (chemistry)
Janice Ng (psychology)
Uzoma Nwabara (chemical engineering)
Nathan William Reed (chemistry)
Christopher John Reinhardt (chemistry)
Kathryn Elizabeth Schafer (psychology)
Vinh Hoang Vu (biochemistry)
Jonathon Michael Young (chemistry)
News Source
College of LAS and the Graduate College