An English alumnus in Hollywood brings an epic story to light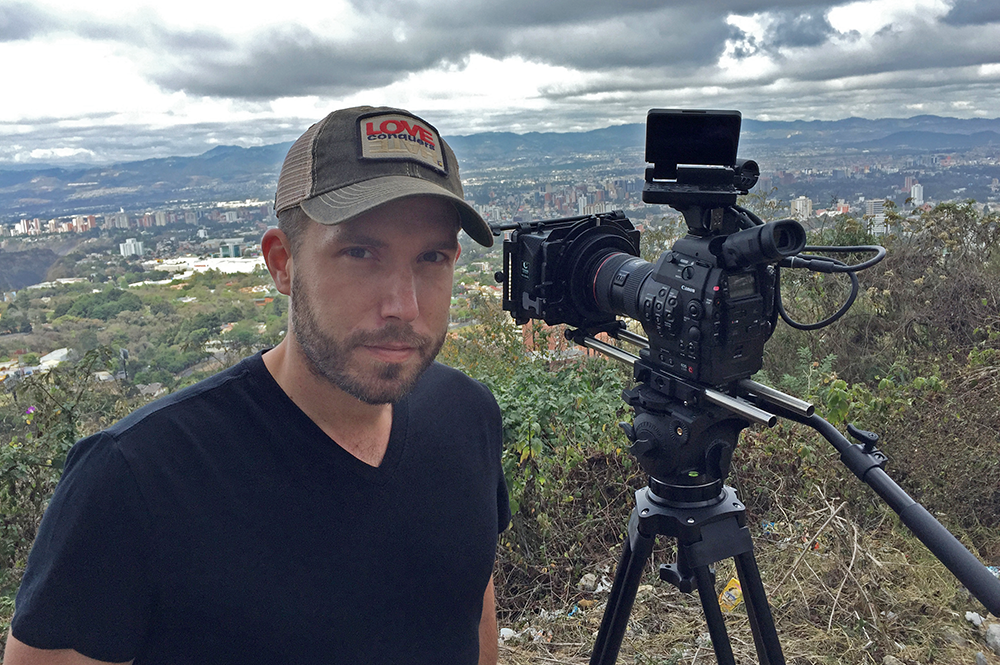 Many moviegoers were touched deeply by "American Beauty," the 1999 Academy Award-winning drama about the midlife crisis of a frustrated 40-something dad named Lester Burnham. For Ryan Suffern (BA, '99, English), now head of the documentary division at The Kennedy/Marshall Company in Santa Monica, California, the film was life-changing.
As the end credits rolled, Suffern, then living in Chicago and fresh out of college, turned to his girlfriend, Kim Garr (BA, '98, English)—now his wife—and uttered, "I wish I could have done anything on that movie. I wish I could have carried coffee on that movie."
It was no small impulse. Soon thereafter, Suffern quit his job to take an unpaid position on the set of a small, independent film. One thing kept leading to the next: The unpaid position led to a paid set position, which led him to working on major films in Los Angeles, which eventually led to a position working directly with Steven Spielberg.
Now, in a few days, Suffern will see the national release of "Finding Oscar," a documentary he directed and produced with Frank Marshall (with Spielberg as executive producer) which Suffern calls the high point of his career. Last fall, the documentary, which tells the story of an epic search for a Guatemalan genocide survivor, premiered at the prestigious Telluride Film Festival.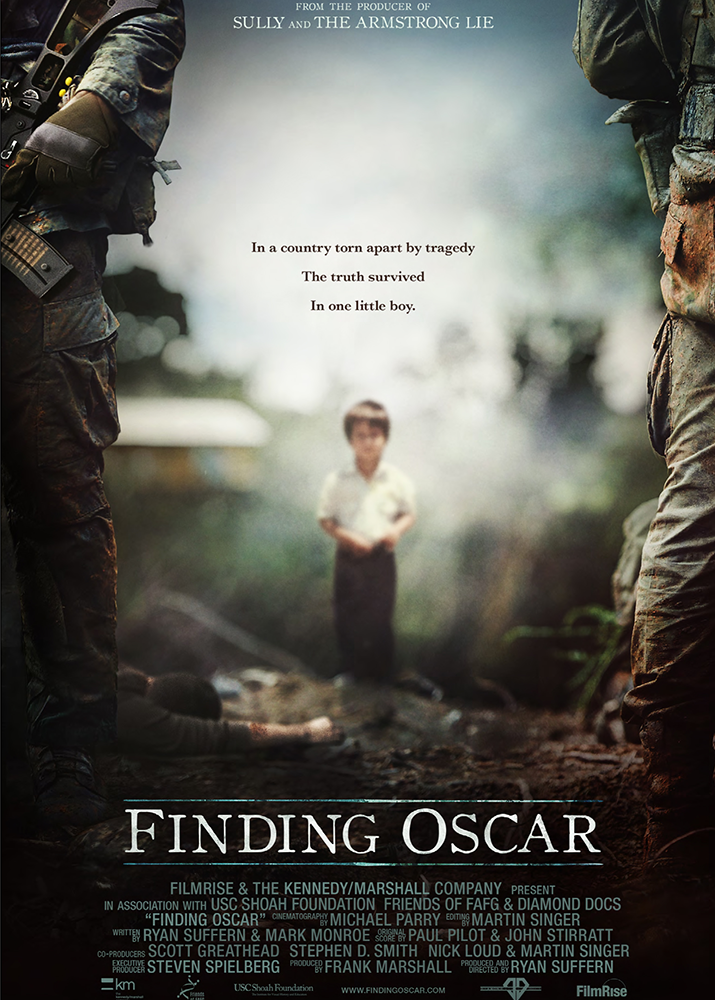 On May 4, Suffern will attend a free screening of the film on campus (see below for details). He will also take part in a question and answer session following the film.
"Making 'Finding Oscar' was certainly not without its challenges, but it has been all the more gratifying to have been able to do it, and to have hopefully told the story in a very compelling way," Suffern said.
The story of Suffern's storytelling career has roots going back to when he was deciding on a major at Illinois. He didn't want to limit his career options, so he selected English, which, ironically, was his weakest subject in high school.
"I thought at the very least it would help me to improve my communication skills no matter what I ended up choosing to do after college," Suffern said.  "And it's done just that, and then some. I'd like to think I'm a better communicator as a result of my time studying such amazing literature. I'm also a better storyteller. That's a direct connection between what I'm doing now, and what I studied in college."
Of course, that connection wasn't yet complete when Suffern, enchanted by "American Beauty," quit his job as an associate publisher for an entertainment magazine to work for free on the set of a film nobody has probably every heard of. But that job led to paid positions as a second assistant director on two other independent films, and then Suffern heard that a new film, "Road to Perdition," starring Tom Hanks, would be filmed in Chicago. It was being directed by Sam Mendes, who had directed "American Beauty."
Suffern landed a job with the film as a set production assistant. He recalled the day on the set when the call came over the radio for someone to bring a coffee to the director.
"I'm on it," Suffern replied quickly over the radio, and that was how, 10 months after he told his girlfriend that he wished he could have carried coffee on the set of "American Beauty," that he found himself actually carrying coffee to the film's director.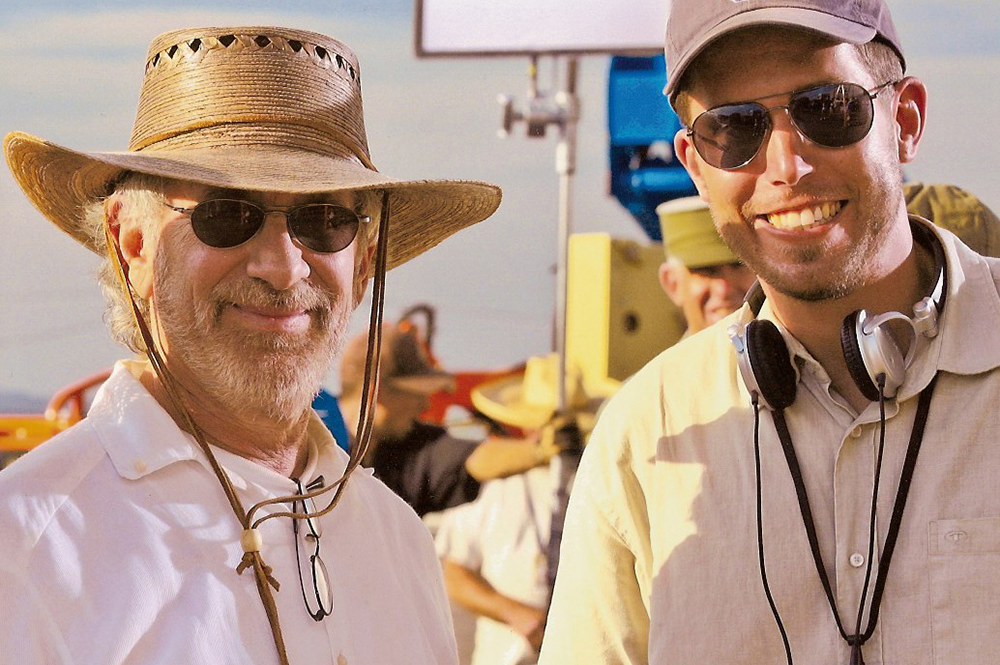 Significant as the moment was, it was just the beginning for Suffern. He went on to Los Angeles, where he worked on several more large films, such as "Matchstick Men," "Tears of the Sun," and the "Cat in the Hat." In 2004, he earned an even bigger break: He landed a job as Steven Spielberg's main on-set production assistant.
His first film with Spielberg was "The Terminal" (starring Tom Hanks), followed later by "War of the Worlds" and "Munich." Until that point, Suffern's film career was spent directly on sets, but, working under Spielberg, Suffern learned a new side of the film industry—seeing how the studio worked as well.
One of his duties on set was carrying a small video camera with Spielberg as he worked, filming the behind-the-scenes of the movies being made.
"I found myself documenting one of the greatest filmmakers of our time, making films," he said. "When they gave me that ball, I ran with it, and probably in a far greater way than some of my predecessors had, particularly because it was right around the time that HD prosumer camera gear was available, and so the technology was about to take a leap forward."  
His work with Spielberg earned him a role specifically filming the behind-the-scenes on the set of "Indiana Jones and the Kingdom of the Crystal Skull," in 2007. That's how Suffern met Frank Marshall, producer of all the Indiana Jones movies, in addition to numerous other Hollywood blockbusters such as "Back to the Future" and the "Bourne" films. When Marshall was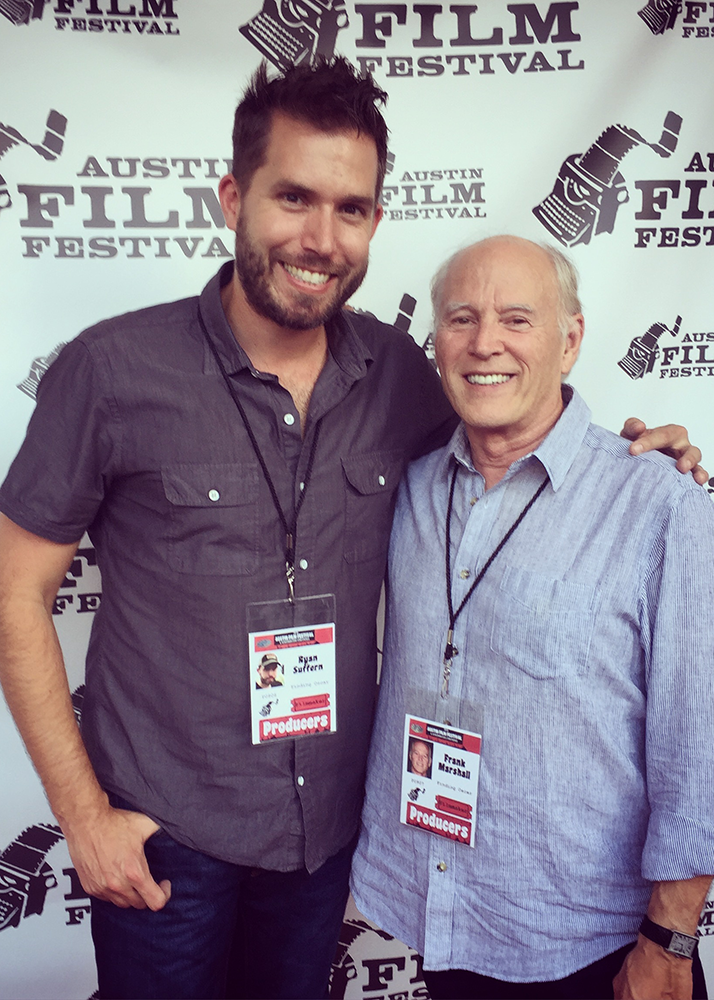 commissioned to direct one of ESPN's first acclaimed "30 for 30" documentaries, he called Suffern to help with filming and editing.
"I think we both enjoyed the experience, and that lead to the creation of a documentary division at The Kennedy/Marshall Company, of which I oversee," Suffern said.  "In the years that it's been going now, we've developed a full slate of projects that includes a host of feature documentaries, along with several doc series."  
The most remarkable project, Suffern said, began in 2014, when Suffern learned of Oscar Ramírez, who survived the Dos Erres massacre in Guatemala in 1982. Ramírez, a young boy when the massacre took place, was abducted by one of the soldiers responsible for commanding the troop of special forces. Ramírez grew up thinking the soldier was his own father—a belief he held until his early 30s, when a special prosecutor from Guatemala tracked him down at his home near Boston and told him the truth.
Over the span of two and a half years, Suffern filmed the documentary in Guatemala, Winnipeg, New York City, Washington, D.C., Miami, and Los Angeles. The result was "Finding Oscar," which opens in select theaters across the country on Friday, April 14.  
"Making 'Finding Oscar,' and now being a part of its release, is without a doubt the high point of my filmmaking career," Suffern said. "The subject matter is indeed heavy, but it also brings with it a burden of responsibility to make sure we told the story right, and that we would help to shine a light on the issues and the people vested in that story."
It also brought him full circle to what he set out to do in the first place.
 "I love chasing a story, I love working, I love being out in the field with a cinematographer, and then being in the edit room and trying to make sense of all of it," Suffern said." To me that's the most enjoyable part of the process."  
Screening of "Finding Oscar"
When: 6:30 p.m. Thursday, May 4
Where: 1090 Lincoln Hall
Admission: Free to attend. RSVP is required
A question-and-answer session with the documentary's director and co-producer, Ryan Suffern, (moderated by Brett Ashley Kaplan), will immediately follow the screening.
*This event is hosted by Holocaust, Genocide, and Memory Studies, Center for Latin and Caribbean Studies, Department of English, and Program in Comparative and World Literature.