Examining racial violence in the news
Researchers study how word of conflict spread in the 19th and 20th centuries – and how it relates to today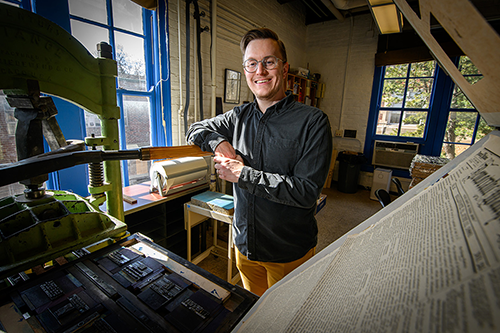 A project led by information sciences and English professor Ryan Cordell will examine the way in which stories about racial violence circulated in late 19th century and early 20th century newspapers and how those stories relate to social media reports of racial violence today.
"The Virality of Racial Terror in US Newspapers, 1863-1921" is a collaboration between the U of I, Northeastern University, and Washington University in St. Louis. The project recently received a three-year, $500,000 grant from the Mellon Foundation through its Higher Learning program.
The research builds on Cordell's work with the Viral Texts project, which uses methods such as text mining to examine how information traveled around the country and the world through reprinted newspaper stories in the 19th century. The Racial Violence Archive, based at Washington University, sought to adapt the methods used by the Viral Texts project to track how information about racial violence spread, Cordell said.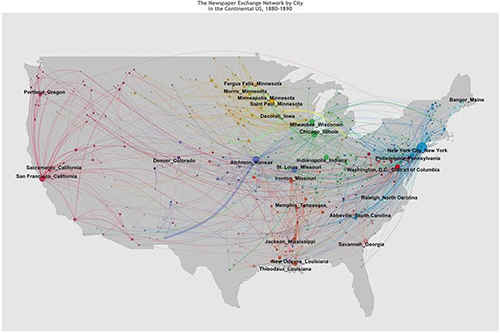 The Racial Violence Archive identified eight highly publicized violent incidents. Cordell said the project will examine the large collections of newspapers in digital archives around the country to determine where and how these incidents were reported.
"We can study how the reporting about these sorts of incidents changes over time and how the characterization shifts over that 60-year period. How do the stories get reported in the white mainstream press versus Black newspapers at the time? How does the same event get covered by communities with a different relationship to the events?" he said.
By tracking where stories of these incidents spread and then looking to see if there were reports of violence in those areas following publication of the stories, the scholars also are interested in determining whether reports of racial violence sparked additional violence.
"We tend to think of reporting as positive because it sheds light on what is happening. But a lot of the newspapers were not necessarily sympathetic to Black Americans who were subjected to violence. Sometimes the way it gets reported sparks more violence," Cordell said.
The team will develop a series of algorithms to search not only for reprints of stories but also for a broader variety of writing and more abstract connections to topics related to racial violence. Cordell said the work of the Viral Texts project likely has generated a lot of data on stories of racial violence that can be useful for the new research.
The project team will link what they find in historical media to the trends in contemporary social media, he said.
"There are different dynamics in how quickly and the ways things spread online versus in print, but we think there are ways of looking at history that will be helpful in looking at the present," Cordell said. "The past few years have demonstrated how social media can amplify toxic voices and the ways in which misinformation can spread and have dire consequences for people. Looking at a time when newspapers were less regulated is useful in coming up with better ways to interact with each other online."
News Source
Jodi Heckel, Illinois News Bureau