Renovated: The Natural History Building reopens
Students and faculty enjoy upgraded space on first day of class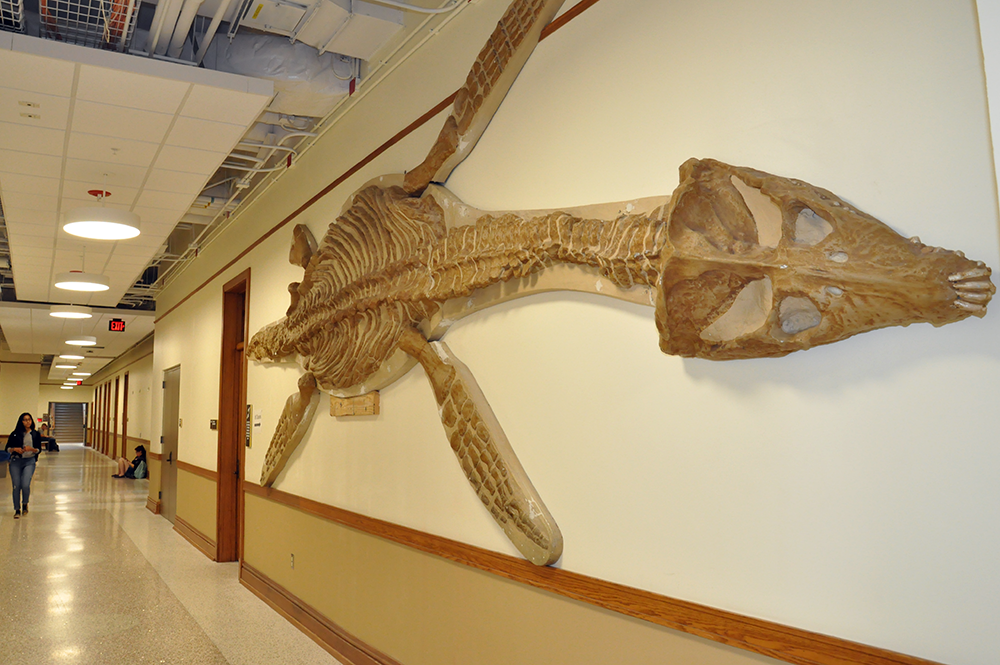 Monday was a big day for the renovated Natural History Building—it was the first time since 2014 that the 125 year-old campus landmark reopened for classes. Many of the students who passed through were impressed by the building's new interior.
"I was walking in and I said, 'Wow, this is quite the upgrade,'" said Nicole Mittelstaedt, junior studying anthropology.
This is also the first time the entire School of Earth, Society, and Environment (SESE)—including the departments of Atmospheric Sciences, Geography and Geographic Information Science, and Geology—has been housed under the same roof. The 148,000 square-foot Natural History Building also houses teaching programs in the School of Integrative Biology, which includes the departments of Animal Biology, Entomology, Plant Biology, and the Integrative Biology Honors Program.
The building, however, will serve students from all across campus. More than 4,660 students will use the building per week this semester.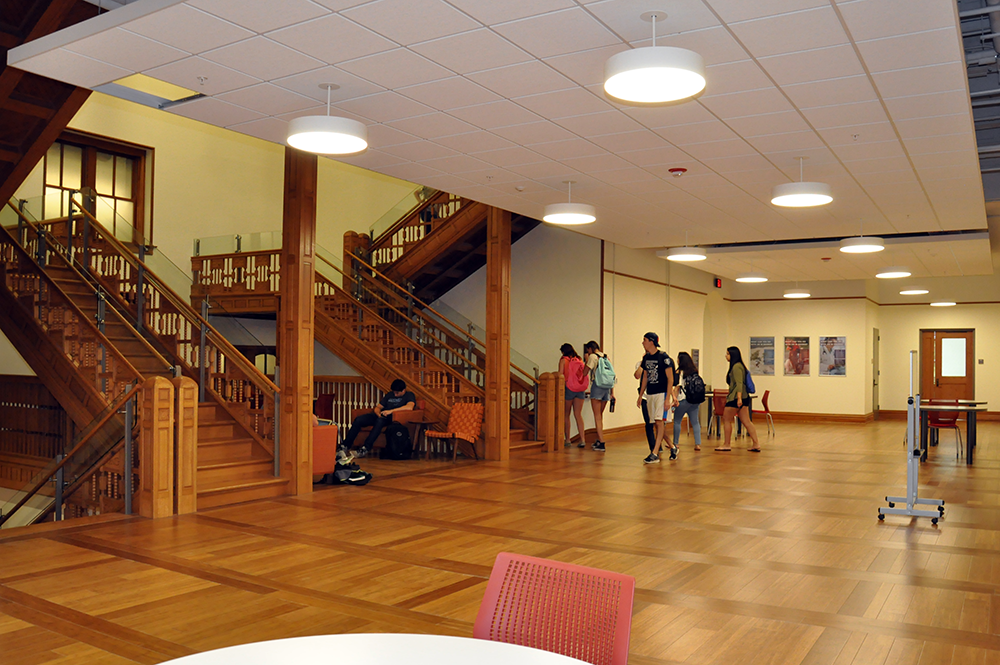 Mittelstaedt said she was impressed with the polished stone embedded into some of the flooring, which sparkles noticeably in hallways as a way to highlight the work in geology. The building is one of the oldest on campus and workers preserved much of its interior, such as some of the original wooden floors and carved wooden staircases.
But beyond being a beautiful space filled with interesting display cases and new furniture, the roughly $70 million renovation transformed the Natural History Building into a 21st century learning space. The building offers state-of-the-art laboratories and classrooms as well as comfortable study spaces, such as the SESE Student Hub, which is a large, open space equipped with tables, couches, and white boards.
And for Lydia Jaja, a senior in atmospheric sciences, this new study space gives her an adequate place to study outside of class time.
"In the last building, I would study in the snack room or the optic lab among people working on computers all the time," Jaja said. "There really weren't that many seats, so this is really cool with all the white boards and the seating. It's really nice to be able to study in your own space even amongst all these people."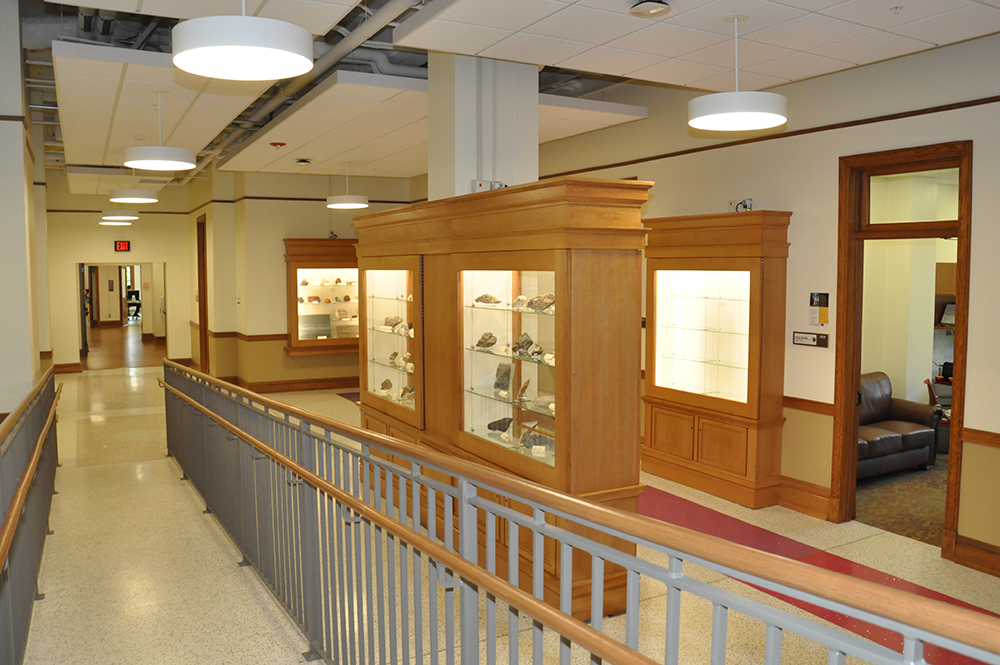 Aside from labs and plenty of places to study, the renovated Natural History Building has flexible classes and a brand new auditorium.
"The classrooms are good, the lecture hall is great. The classrooms are very flexible," said Ryan Sriver, a professor of atmospheric sciences. He added that it will be very beneficial to bring the various departments in SESE together in one building.
"I would say it's nice to have all of SESE together. That's going to be a big benefit," Sriver said. "Before, the departments were spread all around campus. I think it's going to enable a lot more collaboration between departments."
Mousa Jodeh, a junior studying human nutrition, said it's a pleasant place to hangout in between classes.
"It's actually just very nice," Jodeh said. "You can tell everything is brand new."