College of LAS names Conrad Scholars
Designation recognizes outstanding professors in humanities
Three professors from the College of Liberal Arts & Sciences have been granted the distinction of a Conrad Humanities Scholar beginning this academic year.
John Tofik Karam, professor of Spanish and Portuguese and associate director of the Lemann Institute for Brazilian Studies, Soo Ah Kwon, professor of Asian American studies, and Marc Hertzman, professor of history, will receive $5,000 a year until the academic year of 2021-2022.
According to Feng Sheng Hu, Harry E. Preble Dean of the College of LAS, these three recipients have been recognized for their scholarship in the College of LAS and on campus.
"The Conrad Humanities Scholar designation was created to recognize outstanding mid-career scholars in humanities fields. We are excited about their future as leaders in the humanities at Illinois," Hu said.
The Conrad Humanities Scholar awards are funded by a gift from the late Arlys Conrad, whose estate gift shared by the College of LAS and the College of Agricultural, Consumer and Environmental Sciences is intended to assist and retain promising mid-career faculty.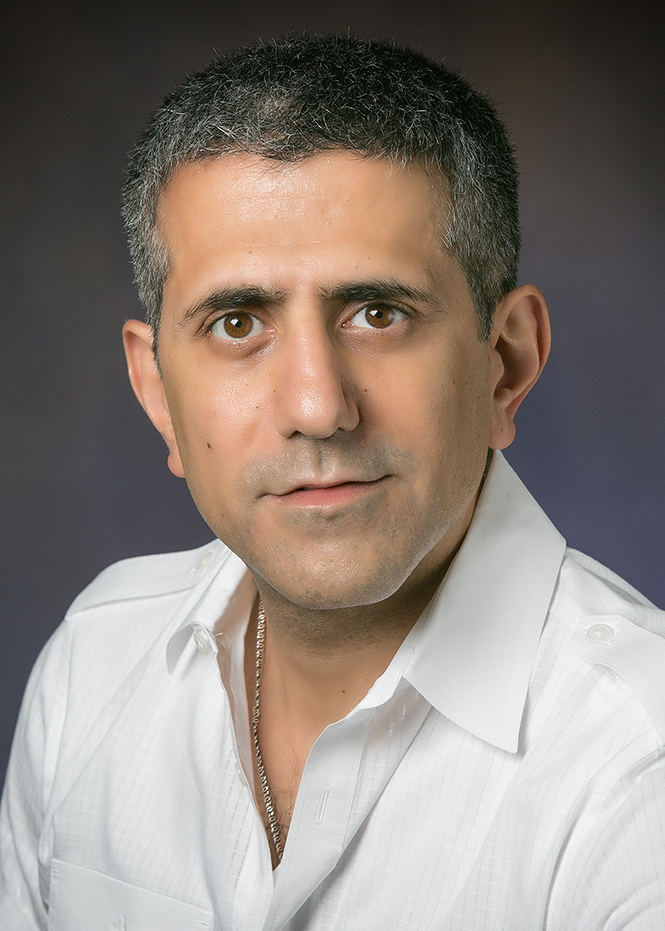 John Tofik Karam
For John Karam, the borders on maps don't always lend to the complexities and relationships he studies. As professor and researcher, Karam has come to see the globe in a unique way.
With around 20 years of experience studying Brazil and South America, Karam is close to completing a solo book project titled "Manifold Destiny: An Arab Crossroads of the Americas," which delves into a multitude of unexpected relationships.
"It explores how mostly Lebanese and Palestinian traders at the trinational border between Brazil, Paraguay, and Argentina unevenly connect multiple hemisphere centers of power. Through these and other projects, I attend to flows across world areas and ethnic boundaries," Karam said.
Karam, whose department is part of the School of Literatures, Cultures, and Linguistics, plans to use the $5,000 to build relationships with colleagues in Latin America who work on Middle East area and migration studies, as well as with colleagues in the Middle East who specialize in Latin American studies and migration studies.
On campus, Karam teaches courses on culture and power in Brazil, Brazil in the hemisphere and world, and an introductory course to Latin America. Through teaching these courses, Karam demonstrates his passion for the humanities.
"My interest in the humanities was sparked by the still ongoing provincialization of North America and Western Europe, especially as transit points or destinations of migrants, monies, and ideas," Karam said. "I am interested in the interface between imagined peripheries that are usually thought to be separate or distant from one another. Yet what is at stake in my intellectual agenda is neither Latin America nor the Middle East, but rather an alternative vision of global order."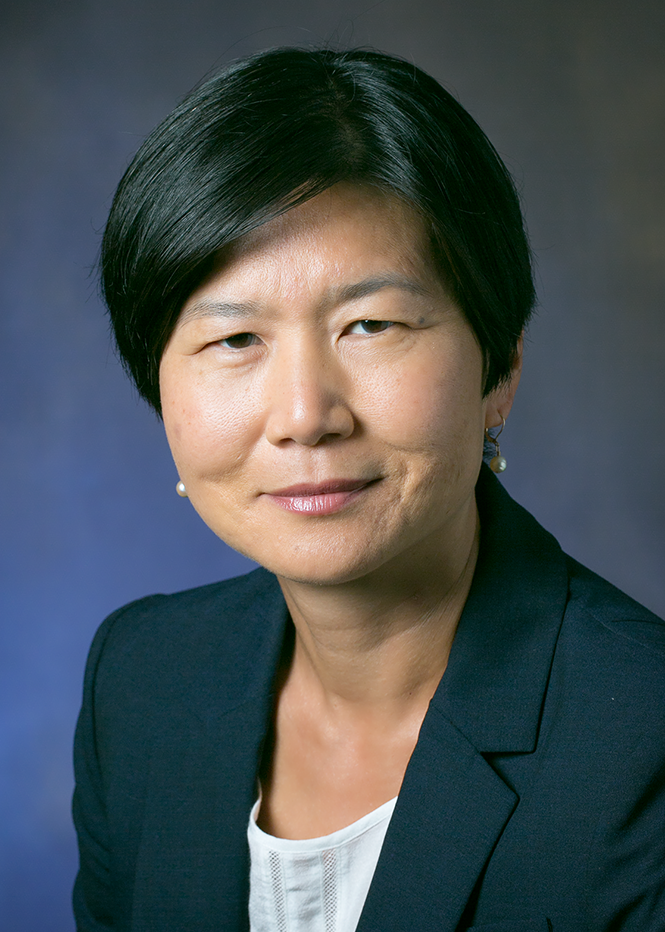 Soo Ah Kwon
When Soo Ah Kwon was an undergraduate student, she hoped to one day become a doctor — until her unrealized interest in the humanities changed those plans.
"I have been interested in the humanities since I was an undergraduate student when I took courses in ethnic studies, art, and anthropology to supplement my pre-med major," she said. "My interest in humanities changed my perspective and led me to switch majors during my junior year."
Now, Kwon's works are recognized globally. Kwon specifically focuses on the practices and struggles of young people as they become engaged in politics. She also analyses the relations of power that shape these practices in the United States and abroad. Her book, "Uncivil Youth: Race, Activism, and Affirmative Governmentality" explores the links between youth of color activism and the making of democratic citizen-subjects.
"This interdisciplinary work rests at the intersection of humanities and social science, and draws on works in comparative ethnic studies, cultural anthropology, feminist and postcolonial theory, political theory, and cultural studies," Kwon said.
Kwon plans on using the $5,000 grant to complete a book manuscript that examines the relations of modern power to govern and constitute an ideal global citizen, she said.
"It is based on my ethnographic and discursive analysis of the various youth empowerment efforts initiated by the United Nations since 2011," she said.
Other notable work by Kwon includes her role as co-principle investigator of "The American University Meets the Pacific Century," a collaborative research project with others at Illinois that examines the rapid surge of international undergraduate students, particularly from East Asian countries.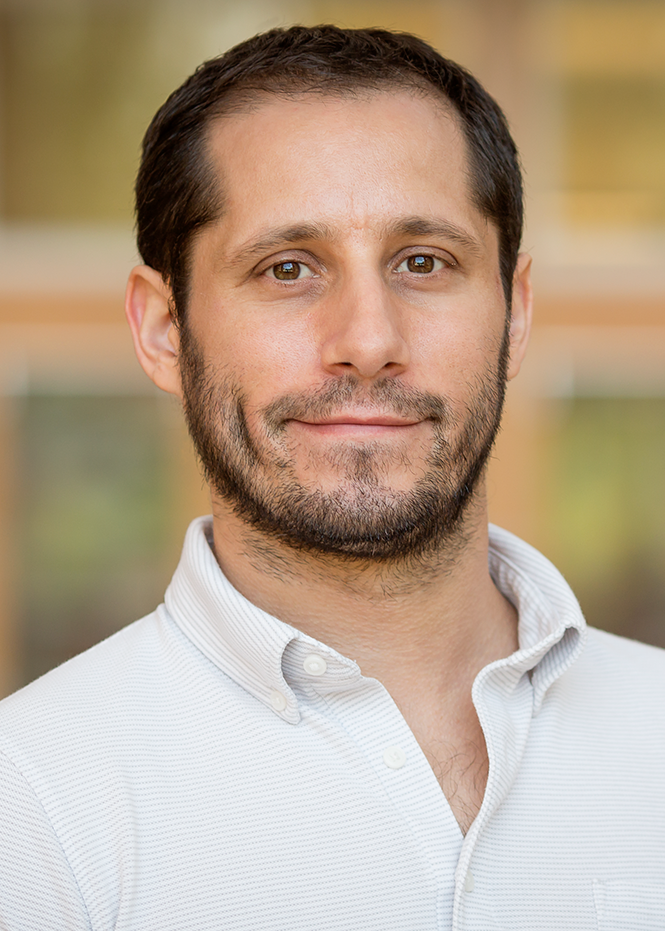 Marc Hertzman
While Marc Hertzman often travels to Brazil, it's not for a vacation, but he is passionate about his trips as they sit at the center of his studies.
Hertzman is continuing research on Zumbi, an important figure in Brazilian history who is best known for his resistance to slavery in the 17th century. However, a centuries old controversy has surrounded Zumbi's death, as the cause has remained a point of contention since his passing.
"Some people say he killed himself, others say he was brutally murdered, but it turns out the contestation over how he died has been very important for 300 years, so the project is about how the death has been narrated over the past 300 years," said Hertzman, who is also an affiliate of the Center for Latin American and Caribbean Studies.
And the only way to dig deep into this mystery is for Hertzman to get on a plane and head to South America to look at various documents and interact with Brazilian scholars.
"It's not like I have a lab here, I have to go there," Hertzman said, adding that he was likely going to use the funds from the Conrad Humanities Scholar distinction to assist him in his travels.
Other notable projects Hertzman, who also serves as director of undergraduate studies in his department, includes History 104, or Black Music.
Throughout the course, students analyze the idea of Black Music, how it came into existence, and how exactly it is defined.
"The course focuses on the United States but also Brazil, Cuba, and we spend some time talking about Black Music in Japan," Hertzman said.
The course also has a component where musicians from local high schools were brought into the class and taught a repertoire that was then performed at a jazz concert. 
"I find teaching meaningful and I find research meaningful, and going beyond the university is also really nice," Hertzman said.