Visit the renovated Natural History Building
Campus landmark will host an open house during Homecoming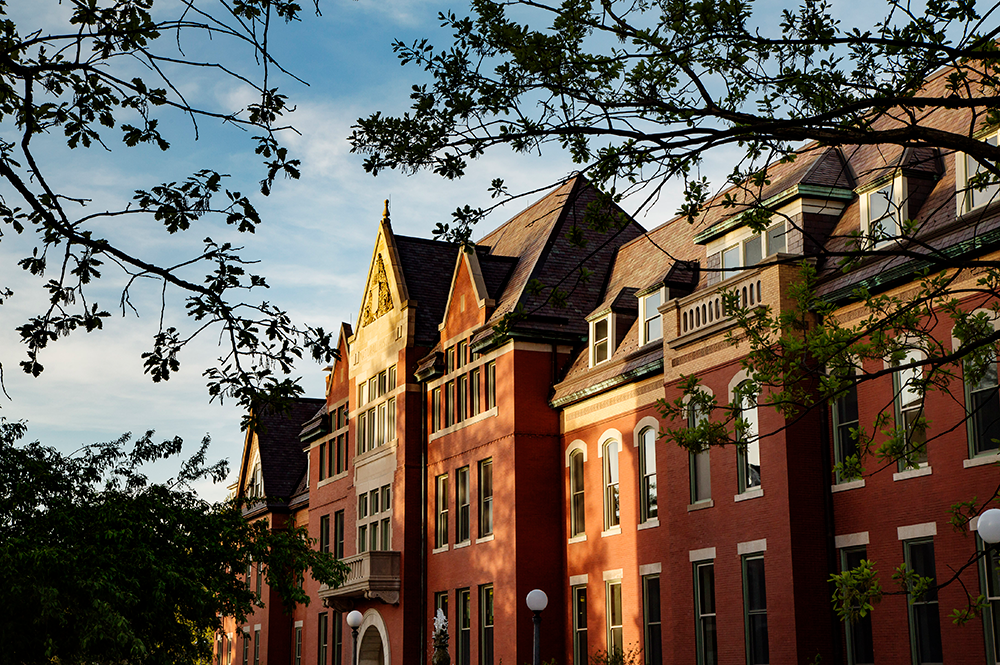 The Natural History Building is hosting an open house during Homecoming to celebrate its recently completed renovation. Students and faculty can take a self-guided tour of the building to learn how the University of Illinois created a modern learning space inside the historic landmark from 2-4:30 p.m. on Saturday, Oct. 28.
In 2010, an inspection revealed that certain sections of floor in the Natural History Building were not sufficiently load-bearing.  That led to a three-year, $70 million renovation that upgraded the structure to 21st century safety and technological standards.
The renovation was extensive and required that the Natural History Building remain closed between May 2014 and its reopening earlier this fall. During the closure, the building was converted into a state-of-the-art learning space. On top of offering modernized laboratories and classrooms, the building now boasts a plethora of comfortable study spaces such as student hubs with large, open, and collaborative spaces equipped with tables, couches and white boards, as well as flexible classes and a brand new auditorium.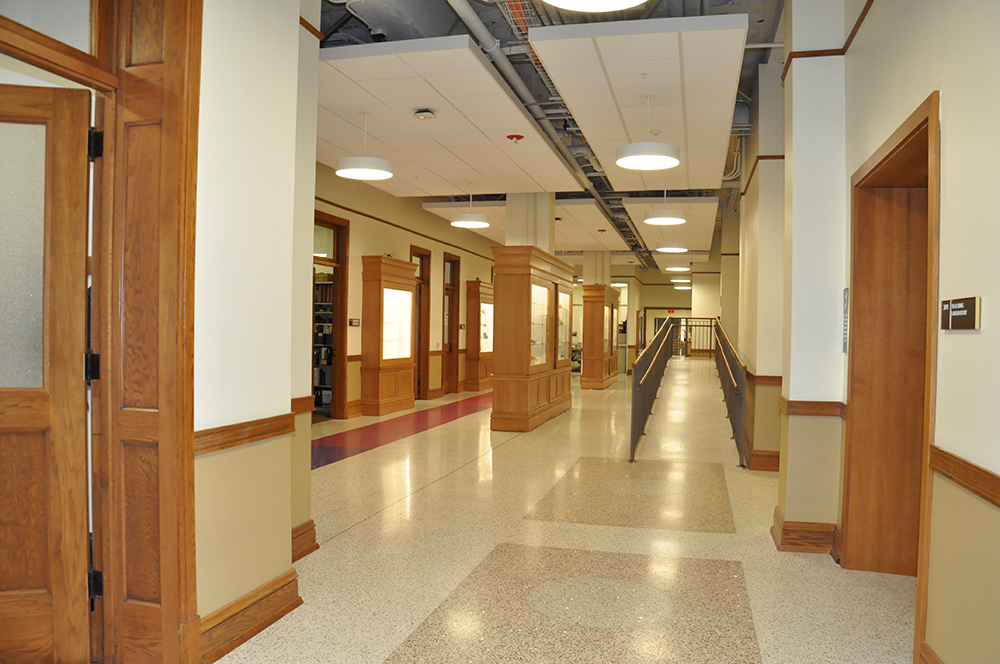 However, as the structure is one of the oldest on campus, workers preserved much of its interior; remnants of the old building include some of the original wooden floors and carved wooden staircases.
"The renovation of Natural History Building is a great feat. It upgrades one of our most important buildings into a 21st century learning environment while also respecting our past," said Feng Sheng Hu, Harry E. Preble Dean of the College of Liberal Arts & Sciences. "We hope and expect to see many visitors during Homecoming."
This renovation marks the first time that the entire School of Earth, Society, and Environment—including the departments of
Atmospheric Sciences
, Geography and Geographic Information Science, and Geology—is housed under one roof, in a development that college and school officials anticipate will encourage even more cross-disciplinary research and scholarship.
Natural History Building is also home to teaching programs in the School of Integrative Biology, which includes the departments of Animal Biology, Entomology, and Plant Biology. The Integrative Biology Honors Program is housed in spaces such as the Integrative Biology Student Commons and the Integrative Biology honors suite.
The 125-year-old landmark is on the National Register of Historic Places and was designed by the renowned Nathan Ricker—Illinois alumnus and first architectural graduate in the U.S.
The open house will take place inside the entirety of the building, located at 1301 W. Green Street.