Michael J. Sofia receives a 2017 College of LAS Alumni Achievement Award for discovering the cure to Hepatitis C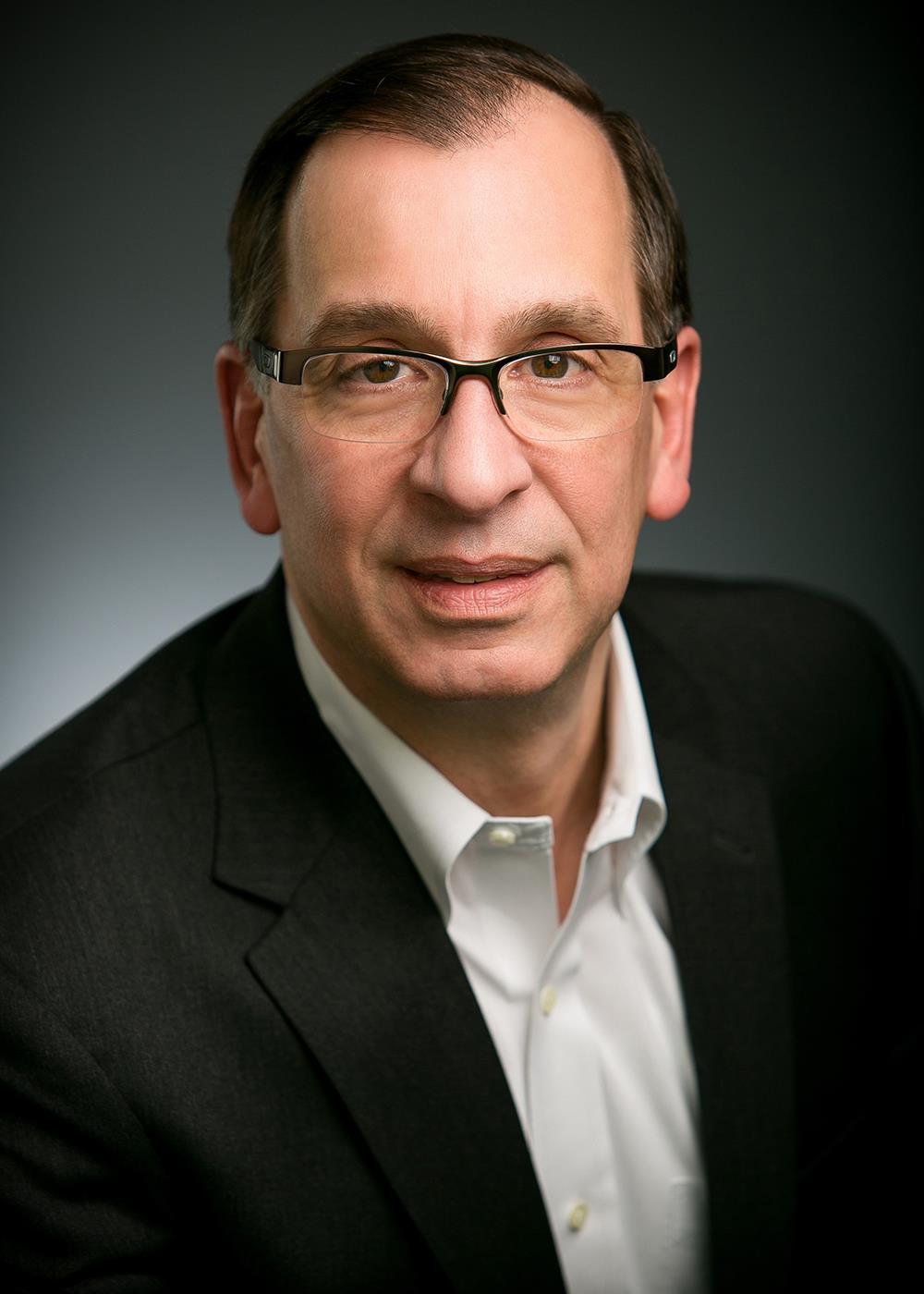 Charleen Sofia was at a church function when one of the men in her group shared that he had recently been cured of Hepatitis C after taking a new drug in clinical trials. Prior to this drug, the man had gone through a liver transplant and two rounds of interferon treatment, but nothing worked, and he had become essentially bedridden.
Charleen proceeded to stun the man when she informed him that her husband, Michael, had invented the drug that cured him.
"This man believed he would never see his grandchildren grow up," said Michael Sofia (PhD, '84, chemistry). "But today he plays with them on the beach of Cape May."
Sofia led the team that created the Hepatitis C drug, sofosbuvir. The novel approach behind the drug was also his idea, and the result was the most successful drug launch in history at the time, with sofosbuvir doing over $11 billion in sales during the first year after being approved in 2013.
Even more importantly, the drug has cured over 1.2 million individuals worldwide—although the actual number is probably much higher because it's hard to obtain accurate statistics in underdeveloped countries. For this world-changing accomplishment, Sofia is a 2017 College of LAS Alumni Achievement Award winner.
Sofia grew up in Baltimore, where he was captivated by science, devouring biographies about Pasteur and Newton and dreaming about making the next big scientific discovery. Finances were tight growing up, but when Sofia received $10 every year for Christmas, he made sure he put it into his scientific passion, buying a microscope, telescope, and chemistry set in successive years.
He attended a magnet high school specializing in math, science, and engineering, which launched him into chemistry at Cornell University. As an undergraduate, he even landed an internship at Johns Hopkins University, creating molecules that inhibit an enzyme implicated in breast cancer. 
Because of this work, his professor pointed him in the direction of Illinois and John Katzenellenbogen, a chemistry professor renowned for his research in breast cancer. So, in 1980, Sofia came to U of I for his graduate studies.
"John was a great mentor," he said of Katzenellenbogen. "He gave me a lot of guidance, but there was also a tremendous amount of freedom to express your own scientific thoughts."
With this freedom, Sofia's graduate work at U of I took him away from breast cancer to developing molecules that inhibited certain enzymes. Then, after a postdoc, he entered the world of big pharmaceutical companies in 1986, doing groundbreaking research on cholesterol medicines at E.R. Squibb and working on drugs for pulmonary inflammations at Eli Lilly.
But Sofia said that although the big companies do outstanding research, he learned that the dynamism of small, entrepreneurial companies was more his style.
"Maybe it's in my DNA," he said, "but I realized that I enjoyed the high-paced environment of a smaller biotech company that is really nimble, making decisions quickly and doing the risky experiments that you may not want to take at a larger company."
Therefore, in 1993 Sofia left the security of a job with a major pharmaceutical company to build a research program from nothing at the startup company, Transcell Technologies, in New Jersey. The company focused on antibacterials, and although Transcell ultimately didn't succeed, this entrepreneurial crash course was invaluable for Sofia.
He then went back to Bristol-Myers Squibb for six years, only to be lured to another small biotech company that had just come together in 2005—Pharmasset. Although Pharmasset's original goal was to work on HIV and AIDS, this is the company where Sofia began his hunt for a drug that would cure Hepatitis C. The disease strikes the liver and is contracted through contaminated blood supplies, intravenous drug use, and sexual contact.
Although many do not know it, an estimated one in 30 baby boomers are infected with Hepatitis C because they came of age when blood supplies were not as thoroughly screened and sexual and drug experimentation was on the rise, he said.
When Sofia began to work on the problem, interferon was used to treat Hepatitis C, but patients had to take it for 48 weeks, "with horrible side effects, so most of the patients never completed therapy," he said. "You had flu-like symptoms the entire time you were on the treatment, so imagine having the flu for a year."
Sofia's idea was to develop molecules that specifically targeted the liver, inhibiting enzymes that the Hepatitis C virus needed for replicating itself.
"No had one had done this before, and most of the prevailing scientific literature said it wasn't going to be viable," Sofia said.
Aiming for a drug that could be taken orally, Sofia's team used the Trojan Horse concept, in which the drug molecule is masked, or hidden, as it is ingested into the gut. Once the drug reaches the liver, it is chopped up, exposing the molecule and allowing it to do its job of preventing the virus's replication.
The drug, sofosbuvir, went through rapid development from 2006 to 2013 because it turned out to be extremely safe, with essentially no side effects. It also turned out to be extremely effective. Today, it has a 99 to 100 percent cure rate, depending on the patient population.
Sofosbuvir also became the first drug to ever completely cure a chronic disease and was declared an "essential medicine" by the World Health Organization. It is now the backbone of a cocktail of drugs that patients take.
Pharmasset was eventually purchased by Gilead Sciences, but in 2012 Sofia went on to found another company, OnCore Biopharma (now called Arbutus Biopharma), which has taken aim at Hepatitis B. Many people assume the treatment for Hepatitis B is similar to Hepatitis C, "but it's actually a very different virus," he said.
What makes Hepatitis B challenging is that it has a "viral reservoir"—viral genetic material that resides in the nucleus of liver cells. To kill Hepatitis B, you have to find a way to eradicate that reservoir.
In the meantime, Sofia continues to cross paths with people whose lives have been transformed by sofosbuvir. He recently received an email from a man whose wife suffered from Hepatitis C for 20 years before being cured by sofosbuvir. And when he returned to U of I to deliver the convocation speech for the Department of Chemistry in 2017, a woman came up afterward to shake his hand because she too had been cured of the disease.
"This is more than just a job for me," Sofia said. "It's a mission."