College of LAS wins energy conservation awards
Astronomy and other buildings continue to be recognized for using less electricity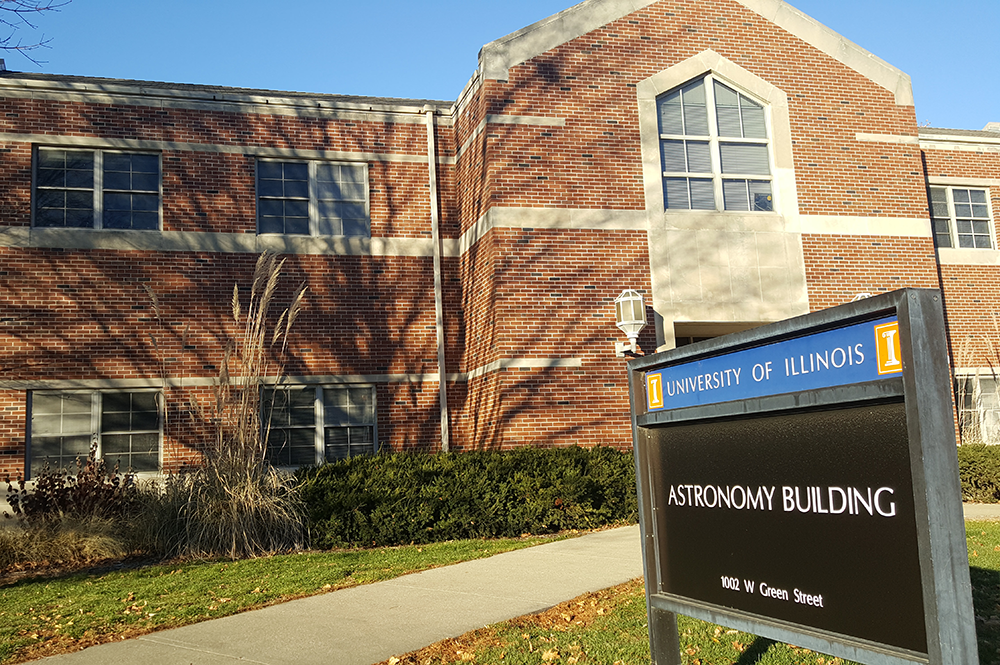 One way to save (a lot of) money is simply by doing things more efficiently, as building managers in the College of LAS have taken to heart five years into a new energy incentive program on campus. Two LAS buildings—the Astronomy Building and the building housing the Department of Latina/Latino Studies—recently won awards under the Energy Conservation Incentive Program (ECIP).
The College of LAS has been consistently receiving ECIP monetary awards every year since the program started in 2013, with other buildings such as Spurlock Museum, Davenport Hall, Lincoln Hall, and others being recognized in previous years for notable strides in conserving energy.
The Office of the Provost established ECIP, which is managed by University of Illinois Facilities & Services, as a way to recognize outstanding individual and team efforts that make the university more energy efficient. In the 2016-17 fiscal year, the Astronomy Building reduced energy usage by 23.4 percent, saving more than $7,000 annually. That earned the building a third place award of $10,000 in the Energy Advancement Category.
Meanwhile, the building housing Latina/Latino Studies at 1207 W. Oregon St., in Urbana, reduced energy usage by 19.4 percent, saving more than $1,350 annually and earning a third place award of $15,677 in the Occupant Action Category. 
The Occupant Action award recognizes building users' efforts, and the Energy Advancement award is given to facilities that partnered with Facilities & Services to complete a large-scale energy conservation project.
Significant steps in conserving energy have been recognized in LAS in the past five years. In the 2015-16 fiscal year, Davenport Hall was first in the Energy Advancement Category with a 25.8 percent reduction in energy usage. The Atmospheric Sciences Building was first in the Occupant Action Category with a 7.5 percent reduction. The Latina/Latino Studies building was fourth in the same category with a 2.9 percent reduction.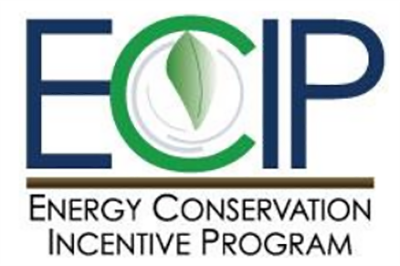 In the 2014-15 fiscal year, David Kinley Hall and Lincoln Hall were first and second in the Energy Advancement Category with a 39.9 percent and 32 percent reduction in energy usage, respectively. Davenport Hall was fourth in the category with a 19.6 percent energy reduction. Spurlock Museum was fourth in the Occupant Action Category in 2013-14 with a 6.42 percent energy reduction. In 2012-13, Spurlock reduced energy usage by 44.5 percent, which was second in the Energy Advancement Category, after Atmospheric Sciences Building, which reduced it by 53.3 percent.
Derek Fultz, director of facilities at LAS, said that one of the most notable ways LAS has saved energy has been through technological progress, as LAS is spread throughout 55 buildings across campus, many of which are among the largest, and oldest, academic buildings.
"We work to update and modernize our buildings in order to not only provide nicer spaces for faculty, staff and students, but to reduce energy consumption," Fultz said. "By renovating an older building we are able to update the aged and generally inefficient building systems to modern, digitally controlled and highly efficient systems. This provides additional occupant comfort and reduced energy consumption, but also the ability to monitor and track usage and savings."
Fultz also noted that energy conservation is as possible as people's willingness to partake will allow, and sees no significant objective hurdle towards further progress.
"Wide spread conservation on campus or elsewhere is really just a matter of changing people's perceptions of what they need and how they get it," Fultz said. "Getting people to adjust their thermostats, turn off monitors, and reduce water use is an educational process that takes time. There are many groups and people on campus working on these goals. Particularly the folks at the Institute for Sustainability, Energy and Environment (iSEE), who are pushing forward with actionable campus policies and ideas that are changing the culture of energy consumption on campus. We, as a campus, are moving in the right direction."
Fultz said that two College of LAS faculty members in particular have been highly involved in energy conservation across campus: Marian Huhman, adjunct assistant professor of communication, and Benjamin McCall, professor of chemistry, who both worked very closely with iSEE. He added that the Facilities & Services utilities and energy services retrrocommissioning team has contributed significantly to energy conservation on campus. This group works to optimize a building's heating, ventilation, and cooling systems and controls to maximize energy savings while maintaining occupant comfort. Their efforts have contributed to great savings over the last 10 years and they work closely with the college to find opportunities for additional savings.
Fultz said the college has plans to further lower the amount of energy used in our buildings by reducing energy consumption in large systems like fume hoods and large building HVAC systems, as well as implementing as many LED lights as possible, and making the most efficient use of building space as possible.