Junior faculty highlighted as LEAP Scholars
College of LAS program supports promising assistant professors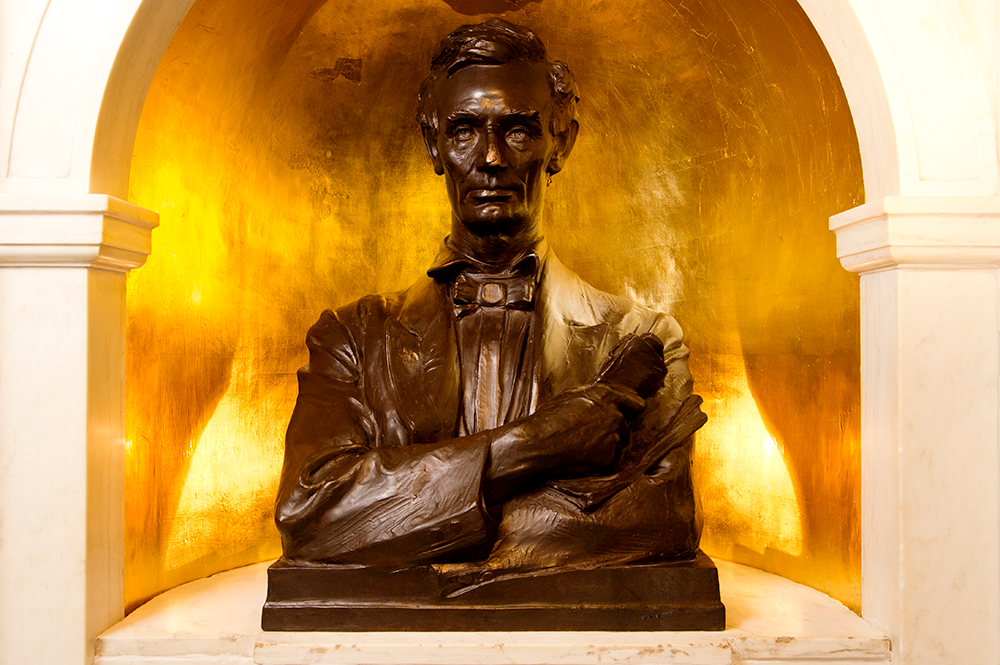 Four assistant professors have been recognized for outstanding teaching and research as part of an ongoing program to spotlight and support promising junior faculty in the College of LAS.
Eric Calderwood, comparative and world literature; Jenny Davis, anthropology, American Indian studies, and gender and women's studies; Wendy Yang, plant biology; and Sihai Dave Zhao, statistics, have received the Lincoln Excellence for Assistant Professors (LEAP) Award, which is granted to faculty based on scholarly productivity and contributions to the educational mission of their departments and the college.
The LEAP Scholars will retain the award for two years, receiving $5,000 in discretionary research funding each of those years. The recipients were nominated by executive officers in departments across the college, and they were selected by a committee of senior distinguished faculty across several units.
"The LEAP Scholars represent a bright future for the College of LAS," said Feng Sheng Hu, the Harry E. Preble Dean of the College of LAS. "They are exemplary teachers and researchers, and I am confident that they will continue to develop into strong leaders in their fields and on campus."
Read summaries of the LEAP Scholars below:
Eric Calderwood, comparative and world literature. Calderwood joined Illinois in 2014 after earning his doctoral degree from Harvard University. His research interests include North African literature and film, modern Spanish literature and film, al-Andalus (medieval Muslim Iberia), modern Arabic literature, Mediterranean studies, colonial and postcolonial studies, historiography, Catalan literature and culture, and travel writing. He has a book on Spain and the making of modern Moroccan culture scheduled for 2018.
Jenny Davis, anthropology, American Indian studies, and gender and women's studies. Davis earned two bachelor's degrees at Oklahoma State University and her master's and doctoral degrees in linguistics at the University of Colorado. She arrived at Illinois in 2015. She is a citizen of the Chickasaw Nation and directs the Native American and Indigenous Languages Lab. Her research focuses on contemporary indigenous language(s) and identity, with dual focuses on indigenous language revitalization and indigenous gender and sexuality.
Wendy Yang, plant biology. Yang earned her bachelor's degree from Harvard and her doctoral degree from the University of California at Berkeley before arriving at Illinois in 2013. Yang's research focuses on how human activities are changing the function of natural and managed ecosystems and how ecosystem responses to global change can accelerate or slow future global change.  Her research is in terrestrial biogeochemistry and ecosystem ecology with a focus on determining process rates and drivers of chemical transformations in the environment.
Dave Zhao, statistics. After receiving his bachelor's, master's, and doctoral degrees from Harvard University, Zhao came to Illinois in 2014 to serve as an assistant professor in statistics. Zhao also works as a faculty affiliate at the Carl R. Woese Institute for Genomic Biology where he researches gene networks in neural development and plasticity and computing genomes for reproductive health. Other research topics Zhao studies include statistical genomics, high-dimensional statistics, and survival analysis.
News Source
Samantha Jones Toal and Dave Evensen