For Fred Stahl, U of I summons memories of his children, Altgeld, and a first-of-its-kind wedding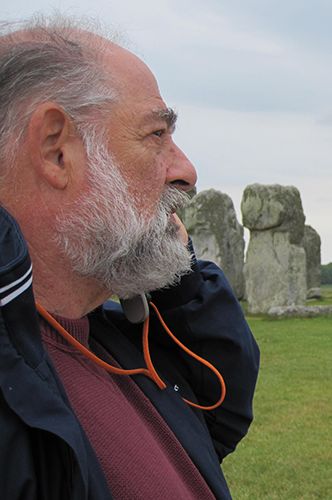 When Fred Stahl stepped off the plane to attend the University of Illinois in 1962, he wondered if he had made the right decision. Hailing from a suburb just outside of New York City, Champaign-Urbana struck him as quite different, to put it lightly.
"It was like going to a foreign country for me," Stahl (BS, '66; MS, '68, mathematics; PhD, '74, computer science) said. "The flatness, the farms in the area, the ruralness. Those were all things I was not used to."
But Stahl stayed at Illinois for 11 years, meeting a myriad of accomplishments and building a foundation for his life and career.
"After four or five years I loved it out there," Stahl said. "I really loved it out there."
Stahl intended to attend Illinois for its actuarial science program, but during his first semester he took the only computer course offered and knew he had found his passion. At the time, there was no such thing as a degree in computer science, so Stahl received his undergraduate degree in mathematics. He also completed his master's degree in mathematics before becoming one of the first PhD candidates in computer science at Illinois.
In 1973, while a graduate student, he also published a Spanish dictionary, "A Reverse Dictionary of the Spanish Language," through the University of Illinois Press. He did all the work as an undergraduate.
From there, Stahl taught as a professor at Ohio State University and then Columbia University, before starting his own consulting firm.
"The firm eventually had 28 employees and I specialized in forensic computing, which deals with investigating things related to computers for either civil or criminal matters," Stahl said.
That meant that, oftentimes, Stahl was the one taking the stand in court for civil and criminal cases, testifying on what he had found. He said that it was an interesting and exciting experience to break open a case, to the likes of classic TV detectives such as Perry Mason and Columbo.
"I participated in some incredible cases where I provided the key to open the case and got the desired effect," he said. "I've been in many court houses. Sometimes it was simple, corporate-type situations, some of it criminal. In the older days, it was a lot easier. People were much more ignorant about what was going on in the computers and it was easier to find the smoking gun. Now it's getting really complicated."
During and after his time at Columbia University, Stahl also served as a Goodwill Ambassador for IBM in Latin America. Stahl minored in Spanish during his time at the University of Illinois, and continues to frequent Latin America and keep up with his Spanish.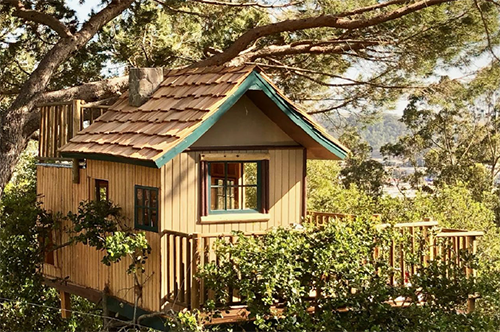 "I could travel 6-8 weeks a year, go down there, and work with universities and government agencies," he said. "IBM told me, 'The only thing you're not allowed to do is promote IBM, but you have to make it known IBM is paying your bill.'"
As a Goodwill Ambassador, Stahl worked with universities and various government agencies to improve their educational systems and technologies. Additionally, Stahl was a UNESCO expert advisor to Venezuela on improving the educational and infrastructure and a visiting professor of mathematics and computer science at Universidad Simon Bolivar in Caracas.
"I'm pretty proud of my work in Latin America through the years," Stahl said. Stahl and his wife, Meredith, visited Costa Rica this year.
Meredith also attended the University of Illinois and met Fred Stahl at the Illini Union. The two clicked and went on to marry at the university president's house. According to Stahl, they walked up to the door and asked President David Henry's wife, Sara Koerper Henry, if they could marry in the garden. They became one of the first couples to ever do so, and on June 7 the couple celebrated their 50th anniversary.
Fred and Meredith had two children while living in Champaign-Urbana. Recently, Fred built a picturesque treehouse at his home in the Bay area for his grandson.
"In a way, building a treehouse has brought a certain awe back into my life," Stahl said in a story he wrote about the treehouse. "What it is to dream of something and then to see that dream become a reality – and what it is to see the sparkle in a young boy's eyes of a fantasy come to life right before him."
Meredith's grandfather attended law school at the University of Illinois, which at the time was taught in Altgeld Hall, a place that also holds much significance for Fred, as it became the home of the Department of Mathematics at Illinois. Fred and Meredith have an original sketch of Altgeld Hall from 1920 that has been in the family for years, and they are working on sharing this with the university. 
"It feels as if I lived many years inside that building. It was the math building so a lot of my classes were in that building. Other than that, I feel like I know every nook and cranny," said Stahl, a supporter of the Campaign for Altgeld and Illini Halls, which is raising money for renovations to Altgeld Hall. "I was just soaking it up when I was there."
Even in retirement, Stahl continues to funnel his passions through the collection of scientific instruments and computing devices. He's currently putting together his collection for an exhibit at the SFO Museum. 
"It obviously was a transformational period in my life," Stahl said about his time at the University of Illinois. He remembers doing research at the Coordinated Science Lab as a graduate student and research associate.
"The facilities that were available to me were just unheard of. They most incredible facilities in the world you could ask for and the access I had to those facilities were just phenomenal. So, I couldn't have done better at any other university in the world," he said. "I could've gone to Berkeley or Stanford, but I stayed at Illinois. It was a great place and it still is."