Illinois announces Investment for Growth projects
Four proposals in the College of LAS receive funding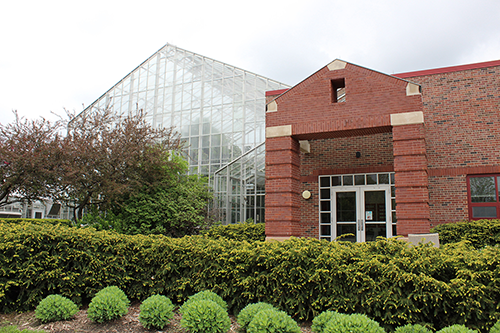 The University of Illinois at Urbana-Champaign is generating new sources of revenue while continuing to invest in education, research, and public engagement. Through the Investment for Growth initiative, 18 projects from colleges and institutes across campus, including four in the College of Liberal Arts & Sciences, will receive a total of more than $24 million in funding over a three year period to benefit institutional excellence, education, and research.
Last fall, colleges and institutes were invited to submit project proposals with details on funding models, demand and potential impact. Associate Chancellor and Vice Provost for Budget and Resource Planning Paul Ellinger said criteria included projects focused on continued excellence, financial feasibility, enhancing the student experience, alignment with industry demand, likelihood of stability, and increasing efficiency.
Proposals were evaluated by the Campus Budget Oversight Committee, deans and other senior leadership. Out of 35 proposals, nearly half were chosen for funding. Many of the funded proposals have three-to-five year plans to be profitable, and all solidify Illinois' commitment to excellence and transformative learning experiences. Ellinger said he is optimistic about their futures.
The LAS projects are as follows:
Securing the future of transformative plant science research
A new cross-college project will transform shared plant science research facilities between the College of ACES and the College of LAS. Plans include the renovation of the Plant Sciences Laboratory, associated greenhouses, and growth chamber spaces with the construction of a dedicated high-throughput phenotyping facility. Additionally, this project will support faculty hiring in photosynthetic biochemistry and a new support staff member to manage the phenotyping facility to further Illinois education and research in plant sciences.
Growth for the School of Earth, Society, & Environment
Three new online master's degree programs in the School of Earth, Society, & Environment will provide educational advancement for off-campus students. The degrees will leverage the three departments' expertise in geospatial data science, weather and climate risk, and groundwater science while preparing students to succeed as leaders in government and industry. New online courses developed through these programs will be available to on-campus undergraduate and graduate students, increasing course quality and availability for current students as well.
Illinois Microbiome Initiative: A cross-campus collaboration to enhance multidisciplinary research and education in microbial sciences
A cross-campus collaboration will help spearhead the university's contribution to breakthrough microbiome studies. By harnessing the breadth of expertise in microbial sciences and leveraging interdisciplinary strengths across campus, the university will develop a new master's degree in microbiome analytics. In addition, new coordination will create a cross-campus strategic hiring program to fill critical expertise gaps and stimulate new interdisciplinary research.
Professional MS degree in chemical engineering and professional development in the Department of Chemical and Biomolecular Engineering
A new professional master's degree in chemical engineering and professional development will combine chemical engineering with a range of topics including financial analysis, leadership, management, and strategic planning. The new degree program will provide a unique learning experience that addresses the intersection of engineering, management, and marketing. Engineers will learn how technical knowledge and business knowledge affect decision-making skills, process benchmarking, and business management.
See a complete list of projects across campus here.
News Source
Katie Watson, Public Affairs