Erika Jones to serve as winter convocation speaker
Humanities alumna facilitates leadership training at United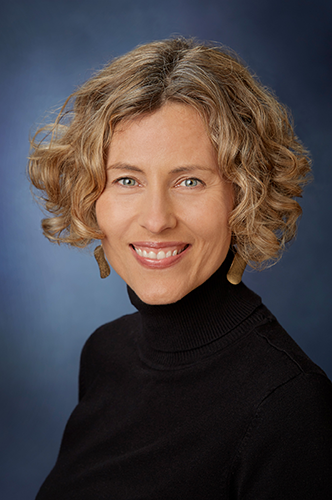 Erika Jones forged her connection with campus as an undergraduate working at the Illini Union. As a student worker in catering, Jones spent time maneuvering around tables where important people made significant decisions. When she took the job, she thought she would only be pouring coffee; however, the opportunity put her in rooms where she witnessed the vital role alumni play in the success of the university.

Since graduating, Jones (BA, '96, humanities) has consistently returned to campus to serve through a variety of avenues. However, when she returns Saturday, Dec. 21, it may be one of her most memorable visits yet, as she will take the podium as the College of Liberal Arts & Sciences winter convocation speaker.

Today, Jones is a career development professional specializing in workshop facilitation, writing, and speaking. In her role at United Airlines, she creates and facilitates dynamic training programs, leads career management initiatives, and partners with senior leadership to recommend targeted learning and talent solutions for all levels of management and administrative employees across the globe.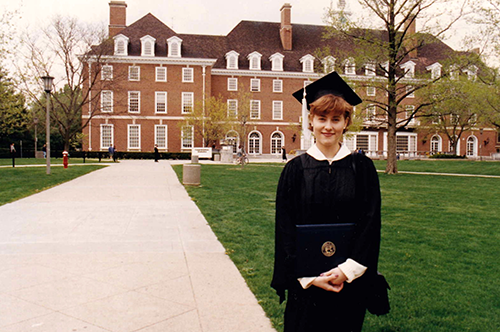 "I love that I am able to meet and engage with different people every day," she said. "I've learned that everyone shares the same frustrations. We share the same challenges and joys, and I think that's ultimately something that connects us."

Her primary passions are in the areas of early career transitions, emotional intelligence, and strengths discovery, although, this role wasn't on her radar as she entered the professional workforce. She was in training for her first job when she concluded there must be a more creative way to learn how to do a job.
"So, I took a stab at creative training," she said. "With my major I enjoyed working with people and listening to them, learning their skills and what made them tick."

The experiences she gained while at Illinois and studying within the College of LAS helped her to learn empathy and how to understand other points of view, which are skills she uses at the office each day.

As she delivers her message to the graduates, Jones said she hopes they realize the worth of their experiences and degree as they enter new territory as a professional.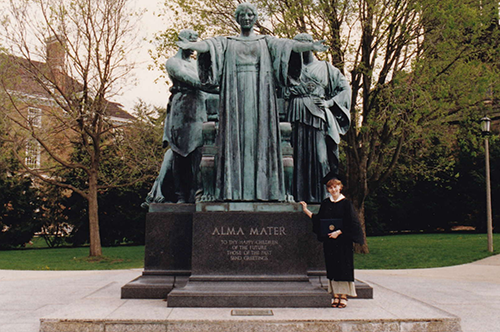 "It's important to lean in to the adventure of the unknown, and it's OK to be unsure," she said. "Keep trying different things and moving forward. It's OK to feel fear and jump anyway. Grab any opportunity to contribute and engage with people. Really I think we are all making it up as we go. Follow the green lights, and you'll find a way to get there. If (the graduates) keep that in mind they might just surprise themselves."

When not consulting, teaching, or working with young professionals, you can find Jones volunteering, writing, wrestling with her dog, or taking photos of her favorite food. She is a member of the Society for Human Resource Management, National Career Development Association, and the UK Career Development Institute.
Editor's note: Listen to what Jones has to say about improving workplace relations in her contribution to the College of LAS' alumni advice series.