Lighting a way toward home
Jenny Davis focuses campus efforts to return Native American remains and objects to tribal communities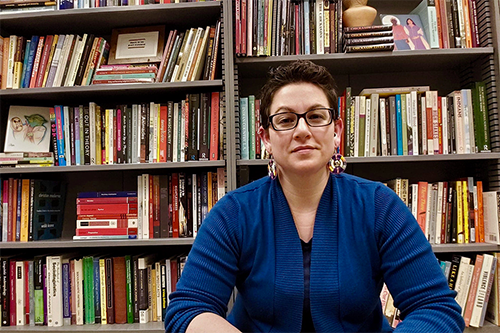 As a trained linguist, Jenny Davis knows the power of history. In her 2018 book, "Talking Indian: Identity and Language Revitalization in the Chickasaw Renaissance," Davis explored how native language revitalization efforts were connected to U.S. relocation policies and economic realities in the Chickasaw Nation—of which she's a member— around the Arbuckle Mountains of south-central Oklahoma.
Over the past couple of years Davis has seen how the remains of history, in the most literal sense, matter, too. She remembers clearly the day that she learned there were Native American human remains on campus. It was 2017 and she had recently joined the Department of Anthropology from the Program in American Indian Studies where she had been the last remaining faculty member.  
Davis had heard of other universities struggling with the question of what to do with Native American remains, obtained over the course of more than a century, but she didn't realize that the University of Illinois faced the same issue.
"I said to a colleague, 'Thank goodness we don't have any Native remains on campus,'" Davis recalled. "And they said, 'Actually, I think we do.'"
For Davis, there was but one thing to do: act. First, however, she had to do her research. It was no small task for a junior professor to pull back the veil of time from collections of Native American human remains and artifacts that had, in many cases, been stored away in dark spaces and forgotten as the collections of another era. But it became a mission.
In 2018, she filed a report of noncompliance with the Native American Graves and Repatriation Act (NAGPRA) with a team in the Chancellor's office that was looking for ways to repair the university's relationships with Native nations. It prompted campus to look anew at its collections and develop a process for cataloging, curating, and repatriating related items.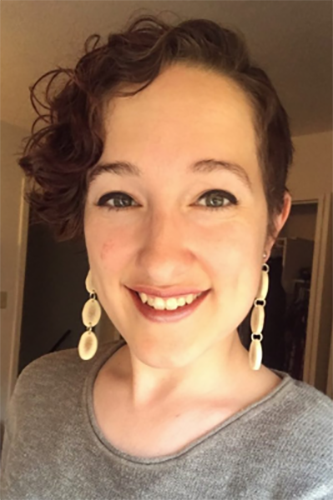 NAGPRA was established as federal law in 1990 for the "repatriation and disposition of certain Native American human remains, funerary objects, sacred objects, and objects of cultural patrimony," according to the U.S. Department of the Interior. For years Native American remains and artifacts had gone unprotected—and in fact, Davis noted, until 1970 federal law even forbade Native American religious ceremonies, and many such artifacts were seized by authorities.
Over the years, collections of Native American remains and objects grew even as times and attitudes changed. Compliance and awareness of NAGPRA has gradually picked up steam, and in recent years growing numbers of museums and universities are reexamining their historical collections in a new light.
At Illinois, Davis has been pointing the spotlight. She led an early campus audit that revealed that the remains of up to 800 Native Americans exist on campus, as well as at least 12,000 Native American artifacts. The magnitude of this situation prompted a response, and in 2019 campus named Davis the Chancellor's Fellow of Indigenous Research & Ethics to advise on issues related to NAGPRA and diversity.
In 2020 a NAGPRA compliance office was established in the Office of the Vice Chancellor for Research and Innovation; Davis, along with Ripan Malhi, professor of anthropology, co-chair the NAGPRA advisory council, which offers input and perspective to the office's new director, Krystiana Krupa.
Susan Martinis, vice chancellor for research and innovation who oversees the compliance office, said that Davis has been instrumental in raising cross-campus institutional awareness about NAGPRA and the return of human remains and cultural items to tribal communities.
"Minimum compliance is not our goal. Dr. Davis has been a tireless and generous advocate as we launch and build out processes to fulfill legal obligations and our campus' new vision for our relationship with Native Americans—even when conversations have been difficult," Martinis said. "Jenny's voice and leadership have been game-changing for our campus as we seek to develop truly meaningful relationships with Native American communities."
Davis's leadership in NAGPRA preceded another significant leadership role. In 2020, she was named director of the Program in American Indian Studies (AIS), an important step in securing the program's future. Despite the pandemic, she's made significant strides in strengthening the program; AIS plans to add two new faculty positions to the program by fall, with hopes for several more in the near future.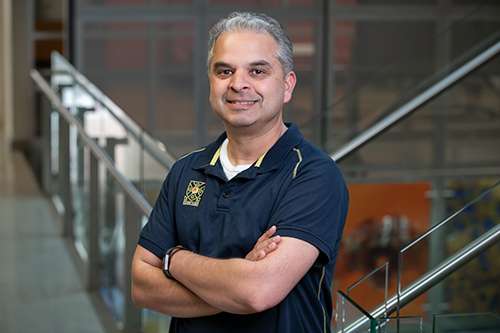 Davis said she'd like for the program to be formally named a department within three or five years.
"We have a commitment from the university that's hopefully going to be maintained moving forward," Davis said. "It's the chance to come build something and be a part of a moment where we're working towards not just thinking about things in terms of American Indian studies but about campuswide initiatives that are connected to what we are doing."
Gene Robinson, interim dean of the College of Liberal Arts & Sciences and Swanlund Chair in Entomology, said that Davis's leadership in the AIS has been invaluable.
"Jenny Davis has been a forward-looking and optimistic leader for a program that's crucially important to the College of LAS," Robinson said. "Some chapters of American history are shameful. We must come to terms with that history and respect what was lost. Through innovative research and public engagement, Jenny and her colleagues are helping us move forward with more wisdom and compassion, while expanding our knowledge in areas of thought and culture that enrich us all."
Davis balances her duties as professor and program director as her efforts toward NAGPRA compliance continue. With support from the compliance office and others around campus, such as Malhi, who has many years of experience working with Native American communities through his genomic studies, Davis has raised awareness of related issues and has opened lines of communication with Native Nations.
One of the first acts by Davis in her new position was to reach out to some of the tribal nations that have ancestors or objects on campus. Some of them were back in Oklahoma; she spent nights at her mother's house when she visited them in person.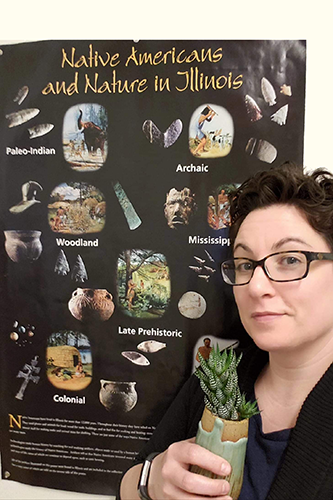 "They were relieved that we were finally doing something," Davis recalled. "I think there's a lot of wariness. They want to make sure that what we're promising is actually going to happen, but I think a lot of that was mediated by the fact that I was coming to them as a Native person with a reputation that they could look into. So those were great starting conversations."
Davis is pleased at recent campus initiatives that have sprung up to not only help with NAGPRA compliance but to make the campus climate more welcoming for Native Americans in general. For example, the university recently announced in-state tuition rates for all students who are citizens of Federally Recognized Tribes.
Undoing so many years of history hasn't been easy, however.
"There have been a number of moments that have been both traumatic and catalyzing," she said. "Because I was the person who was working on NAGPRA issues, I was once brought a box of Native American skulls that someone found in a storage room. Nothing about my life up until that point had prepared me for the experience, and nothing has since."
More than six years after arriving on campus, however, she keeps in mind that there's something that would have bothered her more than even the contents of that box: not doing something about it.