Taking a deeper view of conflict
The Cline Center for Advanced Social Research provides insight into how societies change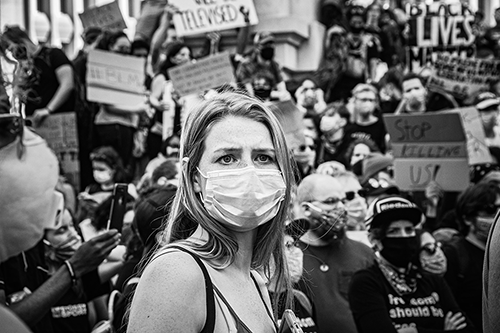 The Cline Center for Advanced Social Research is well-recognized in academic circles, but many outside of campus learned of it for the first time earlier this year when the U of I social research and analysis organization classified the January 6, 2021, attacks on the U.S. Capitol as an attempted coup.
The classification, which the Cline Center shared after conducting analysis of news reports and video of the event, was intended to help clarify the cause of the event. The center's conclusion was shared by news and research organizations such as Poynter, Politifact, Newsweek, CNN, and others, making it one of the most prominent announcements the center has ever made. It was, however, just one of many insights produced by this multifaceted, data-driven unit devoted to informed discussion of social issues and conflict around the world.
The Cline Center is in its 17th year of operations, having launched in 2004 as the Center of Study of Democratic Governance. In 2007, after receiving an endowment from Carole and Richard G. Cline (BS, '57, political science), it moved to its current location in the campus Research Park, under the new name Cline Center for Democracy.
In 2017, the center changed its name again, to the Cline Center for Advanced Social Research to better describe the way that it serves people and organizations in a full range of social science, humanities, and STEM disciplines.
In short, the Cline Center gathers raw information—including news stories, reports, and other documents—and constructs high-quality data that gives researchers and decision-makers from around the world ways to develop deeper insight into the causes and consequences of social conflict.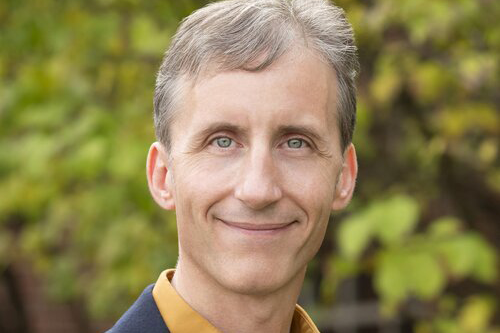 The Cline Center's Coup D'etat Project, for example, started in 2013 in order to better understand and define when political power is transferred at the national level in irregular ways, but the project is just one of many that the Cline Center has engaged in. In the 2020-21 academic year, almost 70 researchers were working on projects at the center. That includes professional staff members, student research employees, and interns.
One of the Cline Center's more well-known resources is its Global News Index, which gives researchers access to information extracted from over 150 million historical and current news reports, from newspaper stories to newsreels, dating back to 1915. Earlier this year, researchers at U of I used the Global News Index to analyze 25 million articles published by The New York Times, Washington Post, and four international wire services between 1977 and 2019 to demonstrate how news coverage was overlooking the plight of pollinating insects in regards to climate change.
"We're a translational site where methods expertise and subject matter expertise get put together to address important challenges facing societies around the world," said Scott Althaus, professor of political science and communication as well as director of the center. "The Cline Center specializes in monitoring and producing high quality data about human conflict processes."
The Cline Center divides much of its research into nine thematic areas, which include democracy and development, conflict processes, religious and ethnic identity, news analytics, natural disasters and climate change, data science fundamentals, class projects, collaborative research, and supported research.
The center analyzes a wide variety of data to shed light on major societal events, such as how dictators are removed, the growth of various ethnic and religious groups, and the impact of severe weather on societies. A weather project, for example, included a comparison of storms and floods with corresponding civil unrest to gauge human reaction to natural disasters.
Another initiative, the Rule of Law Project, developed cross-national measures of how law-based order has been institutionalized. The project was conceived and supervised by Peter F. Nardulli, professor emeritus of political science and founding director of the Cline Center. The project was a multi-year effort that compiled historical data on legal periodicals dating back to 1773 and legal education programs dating back hundreds of years before that. The data, along with other measures allowed researchers to build a model to predict a country's legal infrastructure over time.
Upcoming and current projects include the creation of a national database on police shootings, which the Cline Center hopes to make available to researchers sometime in 2022. The project compares rates of lethal force used by law enforcement between different areas in the country, and several other data projects are expected to arise from this initiative.
Although every project is different in terms of how the data are collected, there is always a priority of high quality data, Althaus said. Some of the Cline Center's projects rely mainly upon human analysts while others rely on computerized systems to collect data. The Coup D'etat Project, for example, relied on human analysts to assess coup attempts across the world. In this and similar cases, analysts are trained to categorize events correctly based on the Cline Center's definition because it's not always clear how to define a social event. 
"That quality check is going to be an important part of every data project that we do but it's going to look differently depending on what kinds of algorithm strategies or different components of the judgement process that we build in," Althaus said.
Above all, the Cline Center is transparent about their methods and measurements, Althaus said. The Cline Center takes the topics seriously and knows that clear and consistent interpretation are vital for decision-makers, Althaus said.
"People can choose for themselves whether we've done a good job or not, but we've given them all the information that they need to be able to be confident in what we've done and how we've approached it," he said. "For us that's really important. There are all kinds of claims about all kinds of things in the world, and if policymakers or researchers or government officials were to place important decisions on a foundation of poor quality insight from poor quality data, then that could have some very serious negative effects."