LAS Staff Spotlight: 'We can help them on their journey'
Hartman works for ATLAS Internship Program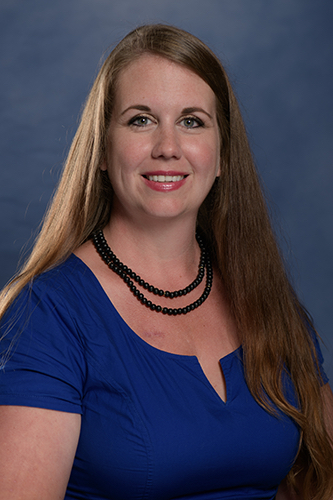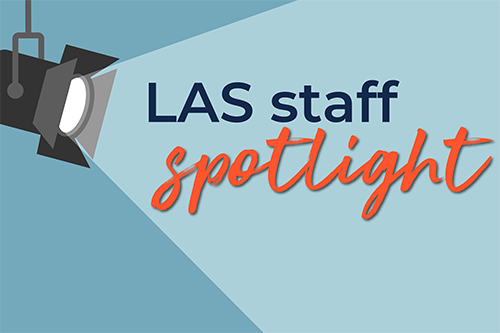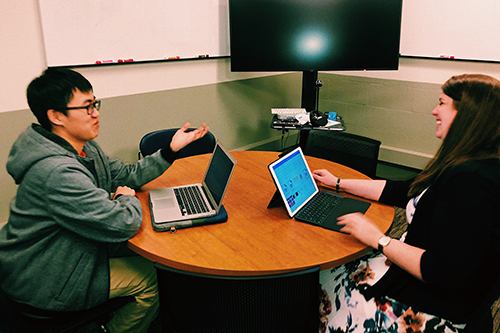 Name: Julia Hartman
Title: Assistant coordinator for the ATLAS Internship Program
Applied Technologies for Learning in the Arts & Sciences (ATLAS) provides College of LAS students with a unique opportunity to blend their experiences in the classroom with a technology driven internship. Julia Hartman is the assistant coordinator for the program, and, for four years, she has placed student interns into opportunities where they will build versatile skills and find success.
Briefly describe your responsibilities.
I enjoy the challenge of talking to undergrads and figuring out what internship will help them reach their college goals or help them obtain a job after they graduate. Many of our interns are participating in their first internship or even their first work experience period, so I help job coach them in their positions. Throughout the internship I work to help them succeed in finding a skill set, honing an existing skill, or come away with a new job outlook they didn't previously have. 
We have had almost every single major in LAS come through our program in the past four years that I have been working as an internship coordinator. I get to discuss projects and technological needs with clients both on and off campus that would be a good fit for our program. I'm in a unique position where I get to work daily with undergrad students, the public, non-for-profits, local community organizations, and schools as well as every unit on campus. 
What do you remember of your first visit to campus? 
How beautiful the Main Quad is. I originally had an office in the English Building, and I loved the history and architecture of that building. 
What do you enjoy most about your job? Every day is different. I can always count on communicating with several interns a day, meeting with multiple clients regarding projects, reading over reports, and looking over applications. I love working with College of LAS undergrads, especially the ones who don't know what they want to do when they graduate so that we can help them on their journey. 
Do you have a favorite memory or project from your work? 
In 2019, we started to explore virtual reality and create projects and games on the platform. I have been the coordinator on those projects, and it's been a great learning experience for interns, as well as, myself. We are exploring all the things you can do in virtual reality and have started to specifically look towards helping classrooms and labs be more accessible and inclusive using a virtual space. I'm hoping to continue to find ways that VR can be integrated into more university classrooms as a resource to students and faculty.  
What is the best part of your work day? 
When I went into the office more consistently, I loved any chance I got to walk to my next meeting even if it was on the other side of campus. My office doesn't have any windows but getting to walk and be in the fresh air while enjoying the beauty of campus is one of the best parts of my workday. I used to be a music teacher and working for a higher education institution has been a lot less stressful. 
Editor's note: This LAS Staff Spotlight profile is the first in a series that features College of LAS staff and the important work they do to support units across the college. Visit here to learn more.