LAS faculty member, alumni, and former professor elected to National Academy of Engineering
New members include William Hammack, founder of popular video series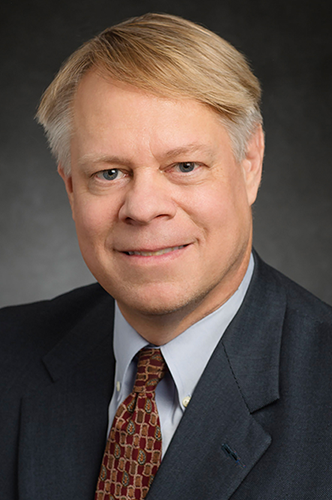 A faculty member, two alumni, and a former long-time faculty member from the College of LAS have been elected to the National Academy of Engineering, one of the highest honors in the field.
William Hammack, the William H. and Janet G. Lycan Professor in chemical and biomolecular engineering; Freeman A. Hrabowski III (MA, '71, mathematics; PhD, '75, education; honorary PhD, '04, education); Robert Madix (BS, '61, chemical engineering); and Nikolaos Sahinidis, a former professor of chemical and biomolecular engineering and mechanical and industrial engineering at U of I, were among 111 new members and 22 international members elected to the academy this year.
Also elected to the NAE were Youssef Hashash, the William J. and Elaine F. Hall Endowed Professor and John Burkitt Webb Endowed Faculty Scholar in civil and environmental engineering; and Klara Nahrstedy, the Grainger Distinguished Chair of Engineering in computer science and the director of the Coordinated Science Laboratory at the U of I.
According to the NAE, "Academy membership honors those who have made outstanding contributions to engineering research, practice or education, including, where appropriate, significant contributions to the engineering literature and to the pioneering of new and developing fields of technology, making major advancements in traditional fields of engineering, or developing/implementing innovative approaches to engineering education."
Hammack is the creator and host of the popular "engineerguy" video series on YouTube. He also has created more than 200 segments for public radio that describe what engineers do, why they do it and how. He is the recipient of many awards, most recently the Hoover Medal, given by a consortium of five engineering societies; the Public Service Award from the National Science Board; and the Ralph Coats Roe Medal from the American Society of Mechanical Engineers. He is the author of several books and teaching guides. According to the NAE, Hammack was selected "for innovations in multidisciplinary engineering education, outreach and service to the profession through development and communication of internet-delivered content."
Hrabowski is president of the University of Maryland, Baltimore County. According to NAE, he was selected for development of a national educational model for students from diverse backgrounds to excel in engineering and science.
Madix is senior research fellow at John A. Paulson School of Engineering and Applied Science, Harvard University. He was selected for development of quantitative models for predicting catalytic selectivity through fundamental understanding of reaction mechanism and kinetics.
Sahinidis is Gary C. Butler Family Chair and Professor, H. Milton Stewart School of Industrial and Systems Engineering, at Georgia Institute of Technology. Between 1991 and 2007, he served on the faculty at the U of I, initially as a professor of mechanical and industrial engineering and later as professor of chemical and biomolecular engineering. In 2007, he moved to Carnegie Mellon University. He was selected for contributions to global optimization and the development of widely used software for optimization and machine learning.
Hashash's research focus includes deep excavations and tunneling in urban areas, earthquake engineering, soil-structure interactions, and the resiliency and sustainability of built infrastructure. He also works on geotechnical engineering applications involving deep learning, artificial intelligence, visualization, augmented reality, imaging, and drone technologies. His research group developed the software program DEEPSOIL, which is used worldwide for the evaluation of soil response to earthquake shaking. According to the NAE, Hashash was selected "for contributions to geotechnical engineering, seismic safety and the evaluation, design, and construction of underground infrastructure."
Nahrstedt's research focuses on trustworthy multimedia distributed systems and networking; quality of service and resource management in wired and wireless systems and networks; real-time security for trustworthy smart grid; cyber-physical system security for electric vehicles; 3D tele-immersive systems; and advanced IoT-edge-cloud-based cyberinfrastructures for scientific instruments. She is the recipient of many awards for her research achievements, including the 2012 IEEE Computer Society Technical Achievement Award and the 2014 ACM Special Interest Group on Multimedia Technical Achievement Award. According to the NAE, Nahrstedt was selected "for contributions to managing quality of service in distributed multimedia systems and networks."
The new members will be formally inducted Oct. 2 during the NAE's annual meeting in Washington, D.C.
News Source
Diana Yates, Illinois News Bureau, and Dave Evensen