In pursuit of the dangerous squall line tornadoes
Atmospheric scientists from around the U.S. launch field campaign to better understand a little understood severe weather event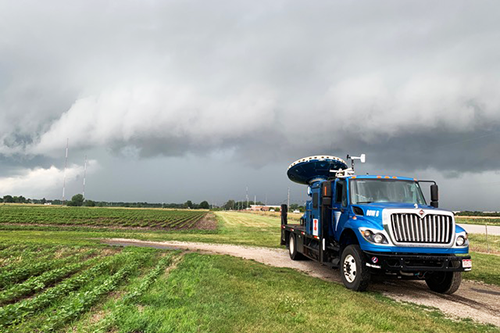 Atmospheric scientists from around the country will collaborate this spring to study the formation of particularly dangerous and little understood squall line tornadoes in the Southeast United States.
Scientists from the University of Illinois will help lead the multi-institutional project, called Propagation Evolution and Rotation in Linear Storms (PERiLS), in March and April to learn more about how squall lines generate tornadoes. Scientifically known as quasi-linear convective systems (QLCS), these thunderstorms cause hazardous weather, including tornadoes, in ways that are challenging to predict.
While many field campaigns have focused on a better understanding of supercell tornado formation, especially in the Great Plains, no campaigns have focused specifically on collecting data to understand QLCS tornado formation. PERiLS will be the first such project.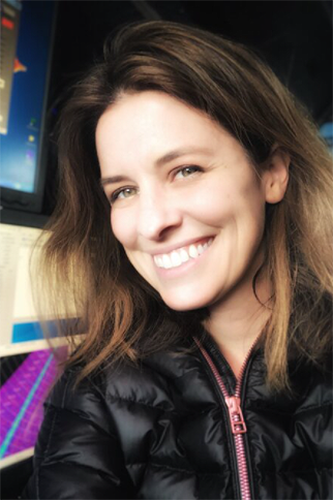 Karen Kosiba, lead scientist of PERiLS and research scientist in the Department of Atmospheric Sciences at the University of Illinois, said the Southeastern nighttime tornadoes can be particularly deadly and unpredictable.
"QLCS tornadoes are harder to predict than their supercell cousins. PERiLS is the first major project that directly focuses on understanding QLCS tornadoes," Kosiba said. "If we can learn how, why, when, and where QLCS-spawned tornadoes will form, then we can make better predictions, more precise and longer-lead time warnings, and save lives."
The data collected during PERiLS will lead to a better understanding of QLCS tornadoes and how these weather events can be predicted more accurately. QLCSs are responsible for approximately a quarter of all tornadoes in the U.S., with many occurring in the Midwest as well as Southeast U.S. Forecasting QLCS tornado events poses significant challenges, even more so than forecasting supercell tornadoes, as the small-scale processes and precise environments leading to these hazards are not well observed by current weather observing networks.
PERiLS will be based in Memphis, Tennessee, near an understudied severe weather hotspot with a history of deadly tornadoes that often spawn in winter and at night. Dozens of faculty, students, and other atmospheric researchers from the University of Illinois, North Carolina State University, and other universities and laboratories around the country will deploy several mobile weather radars, including Doppler On Wheels (DOW) and the C-Band on Wheels (COW) from the new University of Illinois Flexible Array of Radars and Mesonets (FARM).
"In addition to contributing to the development of advanced tools for operational forecasters, PERiLS will also serve as an experiential learning opportunity for 12-15 of our undergraduate and graduate students, who will help operate the various equipment," said Jeff Trapp, head of the Department of Atmospheric Sciences at the University of Illinois.
The equipment will also include an array of truck-borne mobile weather stations, a wind profiler, arrays of quickly-deployable, targetable, weather stations, and a fleet of vehicles releasing hundreds of weather balloons ahead of, and into, potentially tornadic storms. The research effort is supported by the National Science Foundation and National Oceanic and Atmospheric Administration.
"This is a broad effort, drawing in most of the leading tornado experts in the country," said Steve Nesbitt, professor of atmospheric sciences at the University of Illinois.
North Carolina State University (NCSU) will be fielding several mobile weather balloon systems. "We will be launching hundreds of weather balloons with instrument packages that measure temperature, humidity, and wind above the ground. This will help us learn what unique environmental features provide the energy and rotation for Southeastern tornadoes and other severe weather," said Matthew Parker, professor in the Department of Marine, Earth, and Atmospheric Sciences at NCSU.
Added Joshua Wurman, director of the U of I FARM: "By deploying the University of Illinois COW, DOWs, other mobile radars, together with targetable weather stations, mobile mesonets, and hundreds of weather balloons in collaboration with NCSU and others we will collect unprecedented data inside these lethal storms."
Frank Lombardo, professor of civil and environmental engineering at the University of Illinois, will also be participating in PERiLS. His team will be assessing the damage caused by the tornadoes, to estimate their near-surface wind speeds and characteristics. "This will ultimately help us construct more resilient buildings," said Lombardo.