Writing for a broader perspective
Eighteen U of I students receive Public Anthropology Awards for stories addressing racism and policing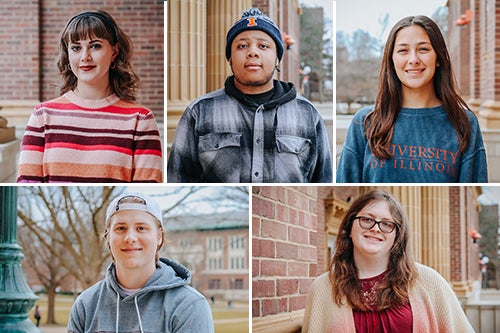 Eighteen U of I students enrolled in a fall introductory anthropology course have received Public Anthropology Awards from the Center for a Public Anthropology for their insights on racism and policing.
Under the instruction of anthropology professor Andrew Orta, the students were prompted to write stories about how two people of opposing perspectives on the topic of race relations and policing might open channels of communication across different political viewpoints. The stories were fictional but related to real-world, divisive issues.
The stories were each about 1,000 words long and took various approaches to the topic. In one, a girl disagreed with her mother on the topic of police harassment, and in another story college roommates butted heads when their differences in race and background come to a boil. Another story detailed how racist beliefs can evolve into physical violence, while another detailed two friends disagreeing about the Black Lives Matter movement. The common theme among the entries was an exchange of political views for greater understanding. 
Their stories were selected from about 1,000 entries submitted by undergraduate students across the United States. The Center for a Public Anthropology is a non-profit agency that encourages scholars and their students to address public problems in public ways.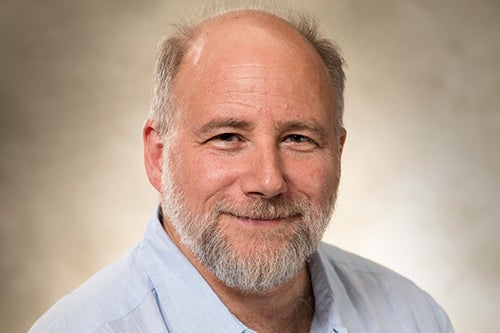 "We didn't want to encourage students to take a 'bothsidesist', everybody's right approach," Orta said, "Rather, it's a matter of understanding that people who disagree with you are coming from their own coherent view, and understanding where they're coming from might make it possible to engage with them in a productive way."
The winners included Brandon Baran, Michael Chai, Grace Cochran, Agilan Gunashankar, AJ Hood, Jeffrey Hudson, Tali Joelson, Luke McKenna, Elaine Oliver, Mykenna Osborn, Geetha Palchuri, Abhishek Saigal, Emilie Schramer, Mason Sotomayo, Chloe Sykora, Julian Trujillo, Karina Valdez, and Aniya Wilson.
Emilie Schramer, a senior double-majoring in speech and hearing science and linguistics, wrote her story about a Ghanaian girl who was adopted by white American parents. "Leah," the stories' main character, feels compelled to tell her parents about her personal experience with racism, but the conversation is difficult because her parents see the world differently.
"Even though I'm different from the main character, I've had similar conversations with my family," Schramer said. "Talking about political ideas, and racial politics with people in my family who have different perspectives, can be super frustrating. I've had to learn to navigate those conversations and to come to some compromise in the end."
Brandon Baran, sophomore in Earth, science, and environmental sustainability, constructed his narrative around two fathers whose sons get into a conflict at school. Inspired by the film American History X starring Edward Norton, Baran's story takes a dark turn when one of the boys gets violent.
"There's a racist individual, in the film, that influences other people to do bad things," Baran said. "I thought it was a really good representation of how someone in a family can become racist and have violent thoughts, and it can very easily trickle down to the other members of a family."
Michael Chai wrote about a college classroom discussion about police tactics that escalated, in an attempt to illustrate how today's political environment leads too quickly to hurtful and divisive arguments.
"In today's society, it is so easy to become polarized in a discussion over controversial topics," Chai said. "When this occurs, we are unable share ideas efficiently. The dialogue between the characters my story represents how inefficient communication can lead to misunderstandings."
In addition to feedback from classmates in their campus discussion groups, students participated in a peer review process that included anthropology classes across the country. Stories with the highest ranks in peer review received awards.
"I think the success of our class receiving 18 awards speaks to the ways students connected with the topic, and the way the narrative form engaged students," Orta said. "That also has to do with the aims of the class, which focused on the anthropological concept of culture and the ways anthropologists seek to understand different ways of living in the world and different points of view.  The project asks us to consider how an anthropological approach to political polarization can create the possibility of communication. I think the biggest risk in this assignment was confusing the work of describing another person's view of the world with agreeing with that view, and I think students were good at not falling into that trap."
Jeffrey Hudson wrote about two individuals on different sides of the story surrounding racial profiling in America: Grayson, a working-class African American man, and his wife, Cass, a white politician who advocates for police in a way that Grayson believes doesn't encompass the entire reality of police behavior.
"This project was a great way to get creative inputs from students surrounding a relatively sensitive topic," Hudson said. "I think receiving this award gives a voice to students who really don't have much of an audience to speak to."
Grace Cochran wrote about two friends, one white and one Hispanic, whose bond was disrupted one evening during a party when they became drunk and fought; one of the friends hurled racial slurs at the other. The friend later apologized, but "it somehow didn't really change the fact that he still used a specific slur word," Cochran wrote.
"This project was significant to me because it highlights prevalent issues in our society," Cochran said. "My story was not only about these issues, but also about how friendships are affected and how you can overcome them."