Creating bridges in the community
Graduate students devote their summer to service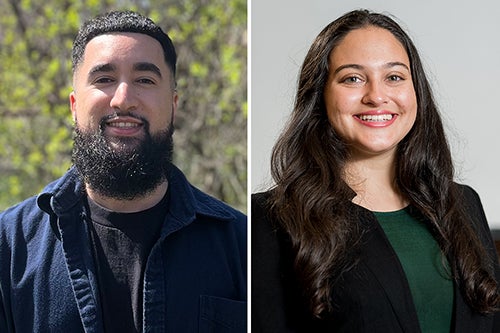 Graduate students in the humanities and social and behavioral sciences spent part of last summer supporting worthwhile causes:  They worked with community organizations in the Urbana-Champaign area to help them achieve everything from running shelters to preparing incarcerated individuals for life outside of prison.
They did so through the Summer Bridge Program, which was created by the Humanities Without Walls initiative, funded by the Mellon Foundation and housed at the Humanities Research Institute. With additional assistance from the Graduate College, the program allowed five humanities PhD-seeking graduate students to work for community organizations.  
In its third year, the program has now connected 13 graduate students to local organizations. The program helps graduate students address vital community needs while exploring career paths and different ways of community mentorship. Participants also said that it allows them to apply humanistic skills in new ways.
Over the summer of 2023, students contributed their efforts to The Strides Shelter, The Land Connection, The Education Justice Project, and Immigrant Services of Champaign-Urbana, among others. Omar Hernandez, an anthropology PhD student, worked with The Strides Shelter, a homeless shelter that provides low-barrier emergency shelter and resources to the unhoused community.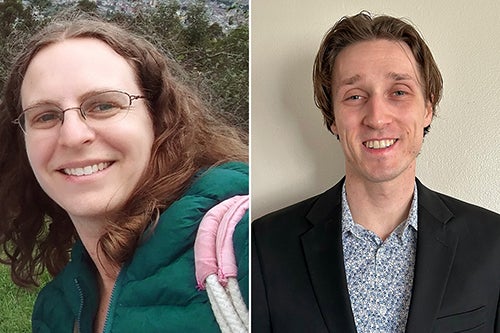 Hernandez focused on a resource project for Strides that entailed fully updating all files related to the shelter. This included sorting through mail and past letters the shelter had received to correctly catalog all of the shelter's information. He added, however, that community outreach can look different daily.
"They had a clothing drive, so I helped fold clothes for that and organize it," Hernandez said. "Whatever they need help with, I've been there for."
Not only did the experience give Hernandez a unique perspective on his academic pursuits, but the new relationships he created gave him a new lens through which to consider life.
"I think that if you have that guiding principle and you want to be involved in the community around you, there's so many different opportunities for us to do so. And not just (at) the university," Hernandez said.
Samuel Froiland, who is pursuing a PhD in history, worked with The Land Connection, a local organization dedicated to informing the public about their sources of food and training farmers with restorative farming techniques that improve food and environment quality.
"I'm interviewing farmers getting their stories, and then I'm writing up blog posts on their website, which will get shared with their newsletter," Froiland explained. "I've written a blog post. I've typed up transcripts. And then after all that, I've done some reflective writing on it. So that's what I've done with them in addition to attending their staff meetings and things like that."
Froiland's work with The Land Connection has given him firsthand accounts of the work the organization does. He recalled speaking with individual farmers about the problems that can arise when consumers get fixated on terminology such as "organic." Froiland explained that there are different farming practices that should be more widely promoted for the good of both consumers and the environment.
Alana Ackerman, a PhD student in anthropology, worked with the Immigrant Services of Champaign-Urbana, where she hoped "to learn more about the local context of social organizing, rights, and needs, whether these are related to migration, refuge, or asylum." She planned to identify how local organizations are attending to the needs of migrants and what care and community can look like from cross-border and transnational perspectives, according to an Humanities Research Institute press release.
Priyanka Zylstra, who is pursuing a PhD in history, worked with the Education Justice Project, an organization with the goal of creating an in-prison college higher education program and demonstrating the positive effects of higher education on incarcerated individuals.
Specifically, Zylstra assisted with a data reentry initiative the creates reentry guides for inmates who are about to reenter society and need guidance.
Zylstra advised other humanities studies to pursue community outreach to deepen their understanding of their academic fields.
"When picking a project or community partner to work with, don't be afraid to lean into something new, because you can learn a lot and build those connections and get out of your comfort zone," Zylstra said. "Make the most of the time you have, be prepared to jump in, ask questions."
The Summer Bridge Program is scheduled to resume for a new session in July 2024 and will continue to provide new scholars an opportunity to improve their community and enhance their academic pursuits.
News Source
Ella Dame and Christian Jones