My internship with BallotReady showed me the role elections play in democracy
Brendan McGovern is a senior studying English and political science. Originally from Mount Prospect, Illinois, McGovern has spent the summer working as an elections research intern for BallotReady, a nonpartisan political start-up in Chicago.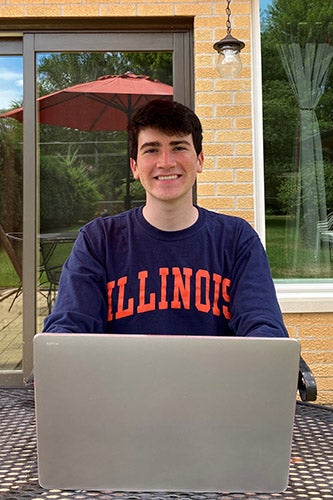 BallotReady works to ease the voting process for all voters by providing a free, online platform that will introduce you to the candidates on your ballot. After entering your home address, you will be able to read through all the candidates for federal, state, and local elections, which will help you make informed decisions come election season. BallotReady also serves a number of political parties, political action committees (PACs), and interest groups by creating products that showcase endorsements, questionnaires, and issue stances, helping thousands of voters connect to representatives.
As an elections research intern, I have learned a great deal about the role elections play in shaping democracy and the importance of translating your thoughts and beliefs through the ballot. Professionally, I have been able to:
Meet a large network of working professionals dedicated to BallotReady's mission of making democracy work better
Each project I have worked on has been supervised by a different Electoral Fellow or leader of the company who has explained their passion for the work they do. The ability to meet very like-minded and dedicated people further enhances the importance of the research I conducted this summer.

Develop advanced skills in research
One of the biggest unexpected benefits of this experience is the training I received in compiling, organizing, and presenting large sets of data, especially in Excel. While I first struggled to work with the many formulas, tabs, and shortcuts of each project, I quickly learned the beneficial role applications such as Excel and Google Sheets can have in making the research process more efficient, accurate, and organized.

Heighten my own sense of political efficacy
Voters often think that down-ballot candidate races are insignificant and that their vote holds little to no impact on them. I, too, felt the same way until I saw the impact local elections play in shaping decisions within my own community. This understanding has motivated me to be more civically involved within my community and help others find the same sense of importance when casting their vote.
BallotReady has helped me shape my future career and has confirmed my interest in seeking opportunities within public law and advocacy. I am incredibly grateful for the LAS Life + Career Design scholarship for making my participation in this program possible and for helping students pursue their personal and professional interests.