3 reasons I'm proud to be an Illini this semester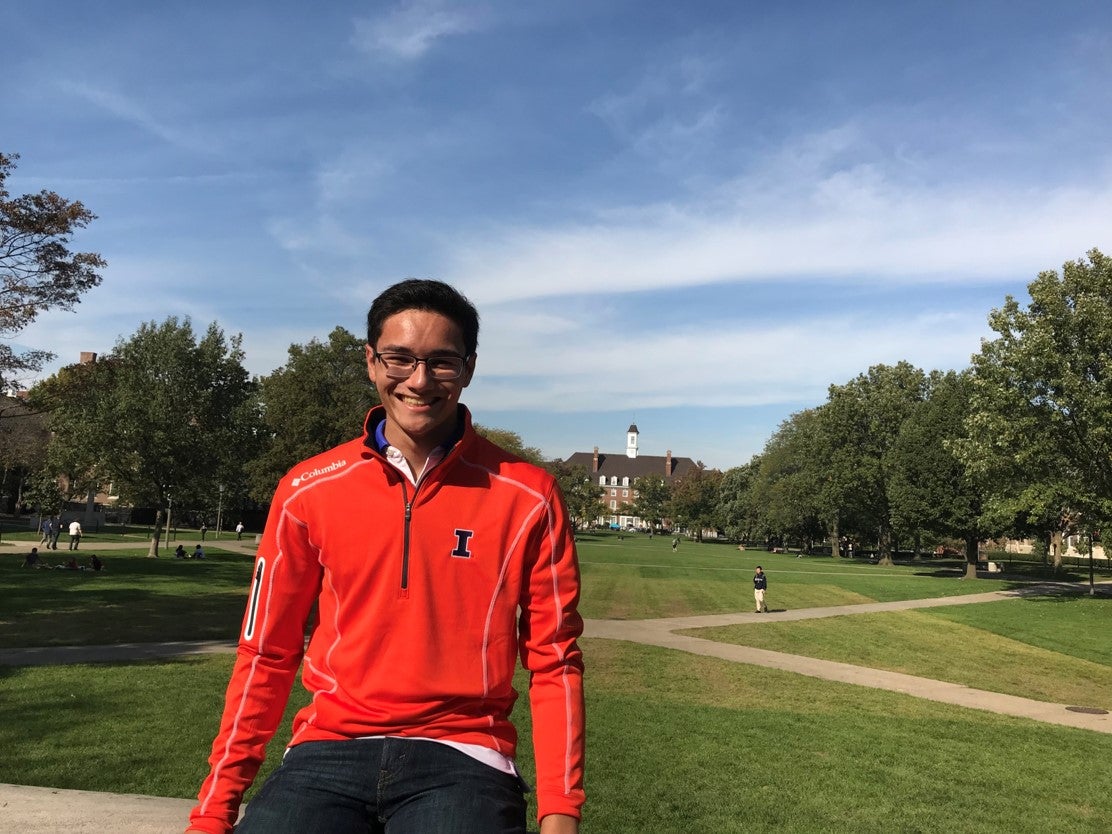 Michael Kraft is a sophomore studying chemistry and molecular and cellular biology at the University of Illinois.
As I reflect on this semester, which has been one of the most unique in our university's history, there are three reasons I'm proud to call myself an Illini.
1. Under Orange and Blue, we are a family
Under these most stressful times, it has been such a delight to be back on campus even with changes to our routines. It's been an adjustment for our entire Illini family—our campus has been so focused on doing our part to ensure safety, and that has allowed us to be back in an environment we love. Our big Illini family has been bustling this semester, even as the majority of our courses proceed online. It hasn't been easy, but it's been remarkable as we continue to be flexible with the administration's decisions and work in unity to keep our connections strong.
2. Our professors
The faculty and staff on campus are working diligently to offer as many opportunities for students to ask questions and be able to engage with the course materials. One anecdote in particular stands out here. One of my professors actually will sit on the Quad and wait for students to ask questions as they pass by or to just stop and chat while simultaneously hosting virtual office hours. Our professors have been working nonstop to provide the best instruction for us as students given the circumstances, and their efforts to give us a semester that will help us succeed later in life has not gone unnoticed.
From the get-go, we have seen the absolute best of our professors, from our rapid testing and contact tracing to our daily Zoom classes. We also cannot forget the quick response and guidance from Chancellor Robert Jones back in spring of 2020 and how he has been prudent in keeping students safe through the transition. And, as we venture further into the unknown of our school year, it is exciting to be on campus with the best and brightest professors at the best university!
3. Illini dedication
One of the biggest highlights of our fall semester has been the impact students have had on campus. It goes back to our Illini family ties that we are finding different ways to reach out to the Urbana-Champaign community through virtual and contact-less volunteer efforts. In these times, the simplest of donations has produced the the biggest impact, like those who have been making and donating homemade face coverings. The overall impact that we will see after this semester will be astonishing.
The work our students pour into everything we do has been what allows us to thrive as a tight-knit community on a large campus. It has been one of the hardest semesters for us, but we are Illini! We have already faced many different challenges and still strive for innovation every step of the way: through standing up against racial injustices, battling the virus, checking in with friends and family, and continuing to persevere through strenuous course loads. As Illini, we are dedicated to our campus community and will stand together to create another great semester on campus