Students gain new skills, confidence leading the Illini Statistics club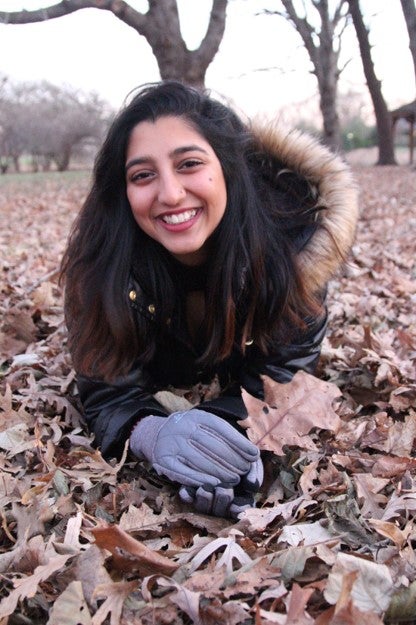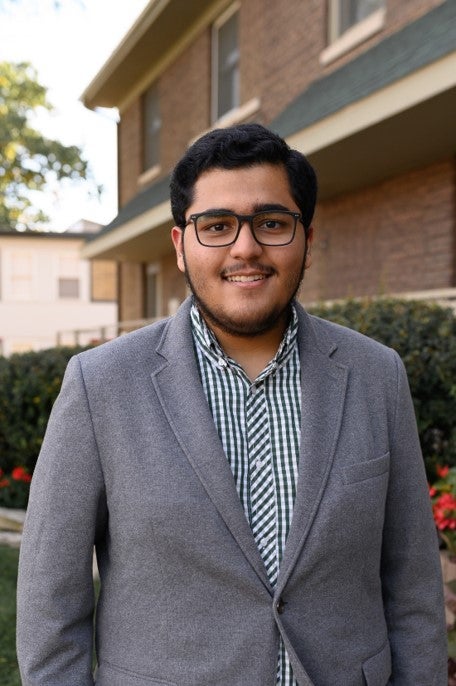 Surbhi Gupta is a senior in LAS where she studies economics and statistics. Originally from San Jose, California, Surbhi plans to work at Ankura after graduating in Chicago.
Ridha Alkhabaz is a junior in LAS studying Applied Mathematics and statistics. Originally from Saudi Arabia, Ridha plans to pursue an academic career.
The College of LAS caught up with both of them to discuss their roles with the Illini Statistics club, as well as the rest of their journeys at U of I.
Question: You are part of the Illini Statistics club. Tell me a little about your involvement with the club.
Surbhi: I was the president of the club this year and every year our main event is organizing the Datathon. Since it is a very big event for our club members and sponsors, it takes the whole year to plan. Throughout the year, we like to set up meet and greets with sponsors as well as various types of workshops to help our members professionally grow.
Ridha: I am the current vice president of the club. Last year, I was collaborating with sponsors to navigate the technical challenges of Illini Datathon. Besides that, I collaborate with commercial partners to make fun events for STEM students throughout the academic year.
Q: What has it been like to lead an student organization during the last year with COVID-19 throwing a wrench in so many plans? Have there been any positives?  
Surbhi: In the beginning, it was definitely very difficult as it is hard to coordinate virtually. Setting up meetings and finding time on everybody's calendars, taking into consideration their time zone and everything, can prove to be an obstacle. It is very easy to get delays in planning when its all virtual. However, it was also really nice since I could attend every meeting no matter where I am.
Ridha: Since in-person facilities were limited to essential use, many planned events were canceled. However, this COVID-19 challenge allowed us to innovate to figure out new ways to engage data science enthusiasts with our commercial partners.
Q: What skills do you think you've developed at Illinois in your major and the Illini Statistics club? How will those skills serve you well in the future?
Ridha: My soft skills are incredibly enhanced. Also, I needed to develop many technical skills to overcome the challenges of organizing events. Before joining the Illini Statistics club, I had a little experience pitching ideas to people. But now, by participating with the fundraising activities in the club, I am more confident to approach recruiters with ideas and projects.
Surbhi: I have learned a lot about using my resources. In school, it is really easy to fall behind in classes if you don't understand any concept and it's sometimes as simple as going to office hours and asking for help. In this RSO, if I didn't have the support of other board members and advisors, there is no way the Datathon would have taken place. I definitely learned a lot about communication and using all the resources available to me.
Q: What is your number one reason why an incoming freshman (or really anyone on campus with a statistics interest) should join the Illini Statistics club?
Surbhi: I joined in freshman year to meet other people in the same major as me! I think its great to know people in your classes. In addition, this club gives members so many networking opportunities with various companies. It can prove to be very useful when trying to get an internship or any sort of academic opportunity. Our Datathon also really pushes the students to use their skills in a real life setting. It can be a great showcasing opportunity for students and something unique to put on their resume.
Q: After spending several years on campus now, what advice would you give to seniors in high school that are considering the University of Illinois?
Ridha: Besides rankings, U of I campus life cannot be topped. Champaign-Urbana is an amazing college town. You always feel like you're a part of a big family.
Surbhi: U of I has so much diversity and such a large student population that it makes it very easy to have a great experience. With such a lively campus, there are things that are always going on. There is so much this campus has to offer!
Blog Source
Paul Elliott, Ridha Alkhabaz, Surbhi Gupta