Students recap their favorite moments from the first month of the semester
Now that we're a month into the new school year, we asked ten LAS students what the first month back on campus has been like. The return of in-person classes, fans at football games, and walks with friends on campus were among their highlights so far.
"I would say that being back this semester, my favorite thing was seeing how much more alive campus feels. It's amazing seeing people walking around campus during passing periods and hanging out with friends in between classes on the Quad. With online classes last year, I missed running into random friends I had made from the dorms and seeing people from different RSOs I was a part of; with in-person classes this year, seeing buildings filled with people laughing and doing work together has been such a nice change back!"
Alisha Alam, Political science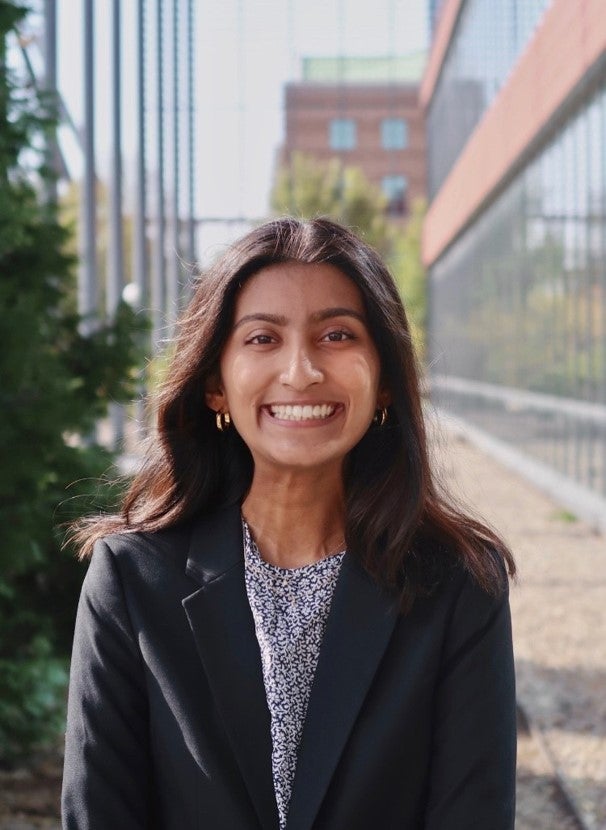 "I'm doing an internship this semester, so I would say my favorite thing about the first month of the fall semester has been learning new things, experiencing new places, and putting my class knowledge into real world applications."
Cathy Li, Chemical engineering
"My favorite thing about the first month of the fall semester is coming back to the familiar sights and sounds of Urbana-Champaign and getting to enjoy them with my friends! The beginning of the fall semester is a time to explore—my friends and I have baked brownies, gone stargazing, and watched movies. It's the feeling of community and friendship that has made this part of the year one of my favorite times!"
Neha Arun, Biology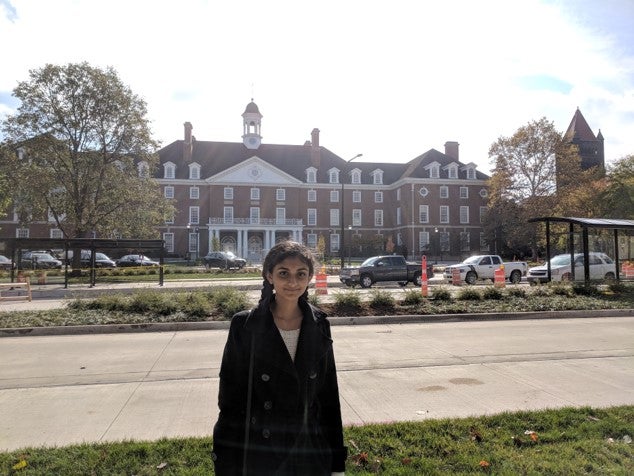 "My favorite thing about the first month of this fall semester has been being able to go back to an in-person setting. This is because I am so happy to be able to meet and make connections with people in my classes. Over Zoom everyone just left the call but in person I can walk with a friend or meet someone new! I recently met a girl in the same major and career path as me which I probably would not have if we were still on Zoom."
Alexa Flores, English
"It has been a blast being back on campus! There are already way too many things to list when it comes to reflecting on what I have enjoyed throughout the first month of classes. If I have to say, the best part of being back on campus has been the opportunity to have Quad Day in person. It was a blast to see everyone so passionate to find an RSO they want to be part of or get to know more about!"
Michael Kraft, Biology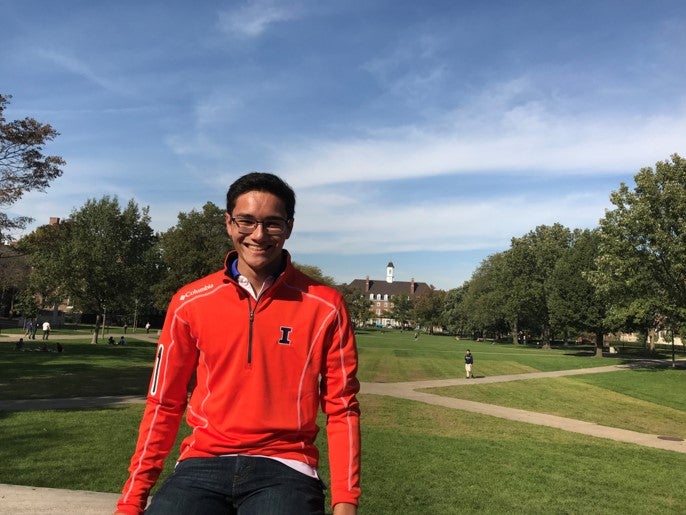 "I would say my favorite moment so far is just being able to see my friends again. I've also been able to explore the Champaign-Urbana area as well, which has actually been very fun. I am just trying to be outside as much as possible before it gets cold!"
Alison Green, Political Science
"My favorite thing about the first month of the fall semester is finally being back in-person. I missed going to in-person classes, studying on the Quad, or even just talking to my classmates. It's been a nice change from looking at a Zoom screen continuously."
Shreya Jayakumar, Biology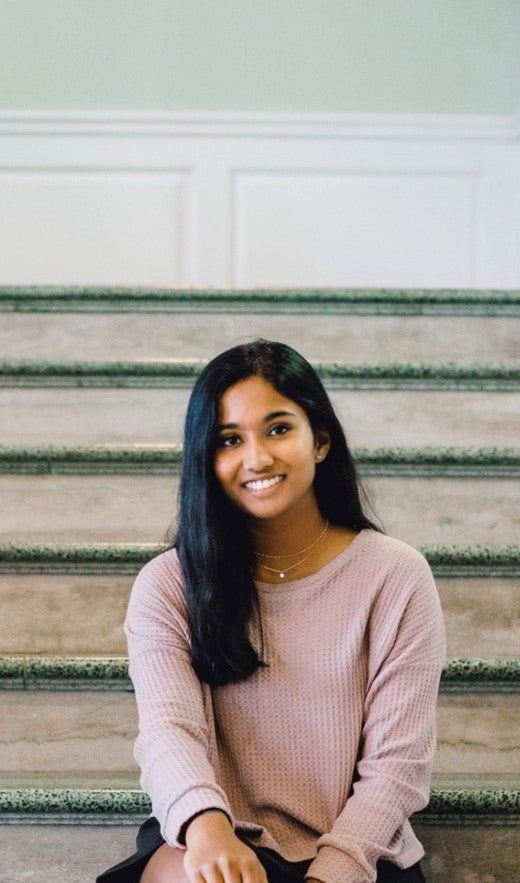 "There have been many enjoyable moments over the course of the first month of the fall semester. Our first football game of the season against Nebraska, getting to spend Labor Day weekend with friends, and much more. Yet, my favorite moment over the course of this semester isn't an exact event. It is not something that has come and went. It's still happening. My favorite thing about this whole semester so far is seeing campus so alive again. Having everyone here has revitalized the spirit of this university and has made campus animated again."
Jose Conde-Coss, Political Science
"One thing I loved the most about the first month of school is walking to class for the first time in 1.5 years. While I walk to class I run into people I know and get to enjoy the beauty of campus and the buildings I missed over the summer!"
Ailaa Ippensen, Communication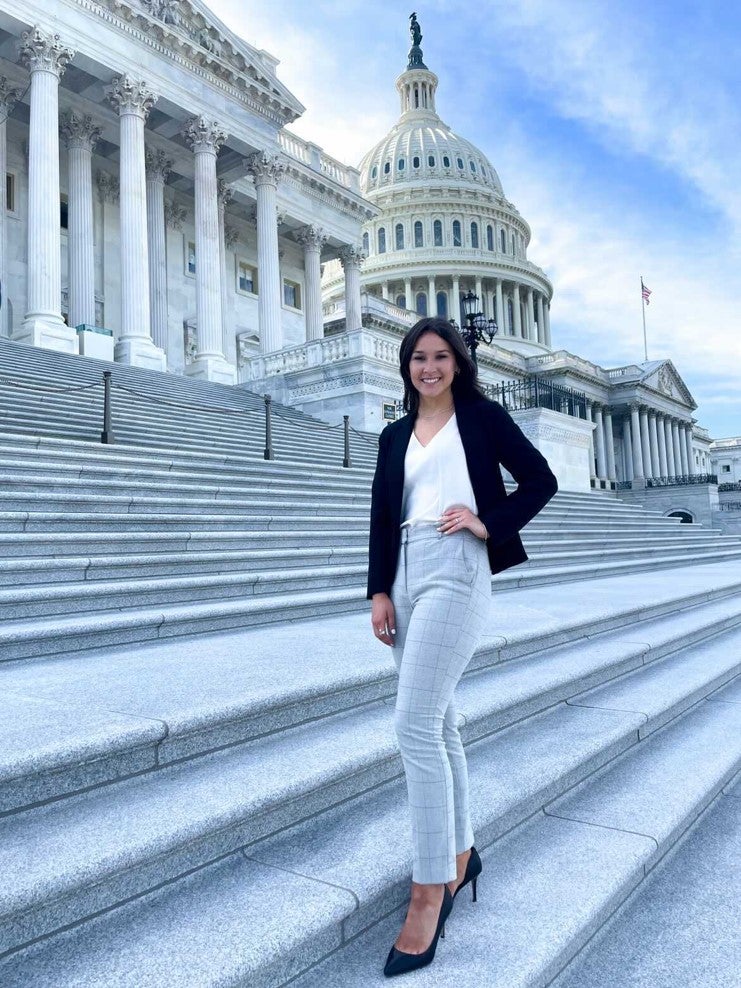 "For me, my favorite thing about this first month of the fall semester was being able to walk to my classes in different buildings in both the Engineering and Main Quads. I was able to see everyone else walking in the Quad, and it gave a sense of things getting better and a start to a good semester, especially when the sun is shining and the Altgeld chimes are ringing."
Isaiah Lopez, Biochemistry