Five under-the-radar places to visit in Champaign-Urbana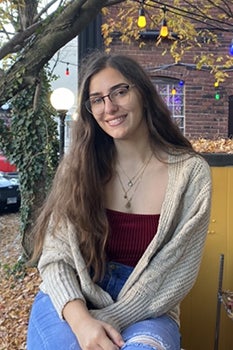 Daria Zelen is a junior pursuing a dual degree in psychology and advertising. During the school year, she works as a digital media intern for the College of Liberal Arts & Sciences. In her free time, you can usually find her listening to new music, embroidering her old clothes, exploring CU, or playing around with graphic design.
Deciding on where to attend college is a very difficult decision. I come from a big city, so when I was picking between colleges, one factor I considered was the number of fun activities in the surrounding area. UIUC ended up being the perfect balance between the city and small-town lifestyles, with loads of places to relax, take a break, and have fun. Here are a few of the hidden gems I have found so far:
1. Exile On Main St.
100 N Chestnut St #120, Champaign
If you ever find yourself needing a new record or wanting to try on some vintage clothes, Exile On Main St. is the perfect place for you. Situated in the historic old train station in downtown Champaign, the record store not only sells a variety of CDs, tapes, video games, and vintage items, but it also hosts live events on their well-known record-shaped stage. Exile is an amazing spot for a break. You can check their website to see if they are hosting an intimate show, or pop in when they are open to browse their selection!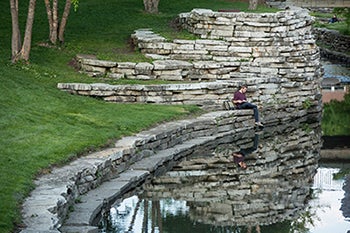 2. Boneyard Creek, Second Street Basin
302 S 2nd St, Champaign
Boneyard Creek is one of my favorite places to de-stress from being a full-time student. Whether you're simply going for a walk or run, looking for a quiet place to study, or want to watch ducks swim in a pond, it is one of the most peaceful places on campus to clear your mind. It has beautiful blooming flowers in the spring and summer and plenty of open grass areas, making it great for a picnic, either by yourself or with some friends. It's even gorgeous during the winter and has perfect hills for some sledding (trust me, I've gone with my friends and it was so much fun).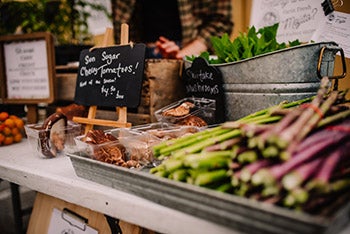 3. Champaign Farmer's Market
Parking lot at Neil & Washington in downtown Champaign
Strolling the Champaign farmers market is a wonderful option when I seek to escape my daily routine. Some of my favorite off-campus memories come from wandering the market and talking to the farmers to learn more about not only the local food system, but also the CU community. My friends and I have also started a new tradition, in which we visit the farmer's market to buy fresh produce, then head home to make a tasty meal! The Champaign farmers market is open every Tuesday between 3-6 p.m. from May 18-October 26.
4. Salt and Light
1512 W Anthony Dr, Champaign; 1819 S Philo Rd, Urbana
Going thrifting is one of my favorite activities to do when I am stressed. Though there is a good deal of different thrift store options in CU, Salt and Light is my absolute favorite! Not only are you helping the environment by reducing the chemical pollution required to create and buy new clothes, but you can also find some great vintage Illini gear. I bought an Illinois windbreaker from the early 2000s for $1!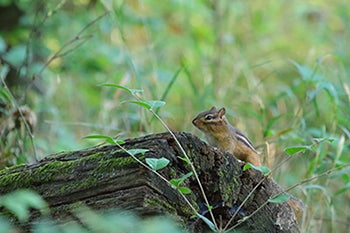 5. Busey Woods
1505 N Broadway Ave, Urbana
Busey Woods is perfect to fulfill your desire for adventure. It offers an easy hike with a wooden walkway (wheelchair accessible, woo!) and a few short trails off of it. Every time that I have visited Busey Woods with my friends, I have seen countless different types of wildlife, from birds to deer to opossums, and have snapped lots of great pictures. 
Regardless of whether you're trying to de-stress and clear your mind or are searching for fun new activities, Champaign-Urbana provides you with many opportunities to explore. No matter what your interests are, there is no doubt that you will find your favorite spots at U of I!