"The people you meet, the experiences you have, the opportunities you gain, and the memories you hold are all part of those building blocks that make U of I like no other place."
Three LAS students recently shared with us what they love about the University of Illinois Urbana-Champaign. Check out what they had to say on why UIUC is a uniquely wonderful place.
Shreya Majumdar, Sophomore in astronomy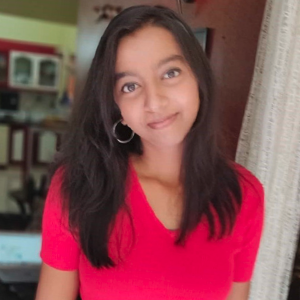 My friends made this big transition in my life fun and especially easy. I believe I have become a better version of myself because of them. I've also begun to realize things that I am passionate about and look for ways to get involved. Choosing from a large group of registered student organizations (RSOs) that spread love through dance helped me find people who share a common passion—k-pop. From showcases to dance challenges to even YouTube videos, I have had the opportunity to enjoy something beyond academics with my RSOs - Truth N Beauty (TNB).
Of course, your experience here is much more than that. We are here to pursue our majors and prepare to face the world, and that's when the U of I has got your back. Simply taking time to speak to your professors goes a long way. For example, I was very impressed with our contribution to capturing the very first picture of a black hole and joined a research project involving binary black holes my sophomore year.
When I came here, I was just an 18-year-old student with a dream of studying astronomy. The decisions I made from day one influenced all my wonderful experiences. If you are willing to take charge of the wheel, you are already halfway there—express yourself, and the chances to share your talent are countless.
Alisha Alam

, Junior in political science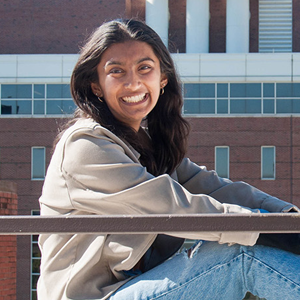 Growing up in the suburbs and having one of my parents as an alumnus, I was almost positive that I wasn't going to end up in Champaign-Urbana. I was going through that phase where I couldn't wait to be independent and start a new chapter in my life, and I imagined that chapter to be somewhere far away. But when I visited campus on a whim, driving through with my dad after a trip back from visiting another school, I got hit with the feeling of home. In that moment, I realized I could not imagine myself going anywhere else.
Now, being a third-year student here, I can without a doubt say that there is nothing else like it. The people you meet, the experiences you have, the opportunities you gain, and the memories you hold are all part of those building blocks that make U of I like no other place. Your four years at college are meant to be filled with some pretty major life-changing and character-developing moments, and I can say with a smile on my face that no other school compares.
Sarah Castle, Senior in creative writing and music performance
The day I became an Illini, my mom came into my room and wrapped a blue and orange scarf around my neck. Now that scarf makes me smile because it reminds me of who I used to be before I found out all that I did not know. The relationships I have forged from shared interests and class discussions have shown me that education is about much more than earning a degree.
Urbana-Champaign is filled with deep thinkers. Conversations are always moving forward and, to be quite honest, stretching my brain sometimes more than I feel like allowing it to be stretched. It's an education that carries far beyond the classroom. Believe me, that is rare. The environment here fosters charismatic and passionate relationships with the material we seek to understand, and also with the people we seek to understand. The education you receive at UIUC is more than a piece of paper at the end which says you are certified to work in the professional world. This campus will always be a place of depth and inspiration for me.