Humanities students gain real-world experience
Through the Humanities Research Institute, three students are prepping for their futures
UIUC's Humanities Research Institute (HRI) fosters interdisciplinary study in the humanities, arts, and social sciences. LAS students can get involved with the institute in many ways, including as undergraduate interns.
Elena Vara (Spanish, global studies), Amy Plickebaum (French), and Sarah Boghossian (English) served as interns for HRI during the 2021-2022 academic year, and they recently shared their experiences.
Why did an internship at HRI interest you?
Elena: I was interested in the David F. Prindable internship because I wanted to have professional work experience in the humanities. When looking at the description of what the job entailed, some of my past work experiences as a social media specialist as well my academic writing seemed applicable. I am working toward two humanities degrees, so it is a great opportunity to see the diversity of opportunities that my degrees offer.
Amy: I was looking for something different to do on campus, and the job description stuck out to me because I'm a huge proponent of communication. I really liked that this position offered me the opportunity to not only communicate, but to go into the community to talk about these things, to raise awareness and get people involved.
What are some current projects that you are working on?
Sarah: One of the main responsibilities myself and the other HRI interns have is doing undergraduate outreach and research. We tabled in mid-April to get people to take our survey, so we can gather data to market humanities opportunities more successfully to undergraduates. Other than that, I have worked on other projects, like social media posts and RSO research.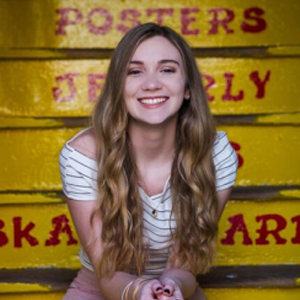 Amy: I've been working with the Book Mentor Junior Project, recording people. I work with volunteers, and I can see how much they care about [reading] and how much it's actually going to help children. I feel like the work that I'm doing is really going to have an impact on the community, not just on campus, but Champaign-Urbana as a whole.
What part of your internship has been the most exciting for you?
Amy: We are creating a film festival on campus, and that's pretty exciting. We're meeting with a lot of different professors and really trying to get this thing off the ground. We are also working with students and getting them involved. It's inspiring to see all these people come together to talk about the social issue introduced in our film.
Elena: I really love coming into the office every week. Everyone I work with is so friendly and willing to help me in any way they can. I talk to them about career and life advice, and it has been helpful to talk to people with a similar educational background about what options are available, even trying to navigate the real world in a safe place. The skills I have been able to learn go beyond the projects that I am working on, including learning how to write in a business setting, networking, and problem solving.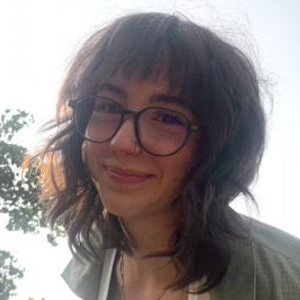 How has working with HRI influenced your future career goals?
Sarah: Working in a "traditional" office workspace has taught me general professional skills that I can carry to a variety of fields. I have learned about office etiquette and what it means to be part of a team that's part of an organization at a large institution. I have also learned what it means to present and share ideas and how our team make these come to fruition. I know what aspects I would like to see my future career have, and also what may not be the best fit for me. That's the beauty of an internship at a place like HRI; you get to try on a ton of different hats to see what suits you best.
Elena: What has been interesting to see was how many options there are for humanities majors from all disciplines. When I was getting offers for internships this summer, I went to [people in HRI] to get advice about what I should do and what would be a good fit for me. One of the best pieces of advice they gave me was to do things that felt true to me and always be open to opportunities. There are always new doors being opened to you with every decision you make.
To learn more about internship opportunities through the Humanities Research Institute, visit HRI's website.
Blog Source
Sarah Boghossian & Elena Vara