Why I love studying the humanities
October is National Arts & Humanities Month, a month dedicated to the importance of culture in America. To celebrate, some of our humanities majors shared with us why they love studying the humanities within the College of LAS.
Mia Vavaroutsos
Sophomore in Spanish and English
I love having humanities majors for a number of reasons, but above all, I love being able to pursue my academic passions in a way that develops professional skills. My biggest passion is easily literature; whether in English, Spanish, or translated from a language I don't know, I can never seem to pull my head out of a book. Having an English major lets me explore my love for literature in a context that develops critical thinking and analytical writing skills, which I will need for my intended career in law. Further, my wonderful English advisor, Anna Ivy, has been extremely supportive and helpful in guiding me towards which classes I should take, and also in picking up my Spanish major.
As for the Spanish major itself, it is simply fantastic. Every single professor and TA that I have had within the Spanish department is brilliant, kind, and an amazing educator; I feel as though I have gained more practice and experience in a year and a half than I ever did in high school. Overall, the humanities absolutely rock! Our counselors and professors are great, the coursework is challenging yet interesting, and above all, the humanities DO have real world applications.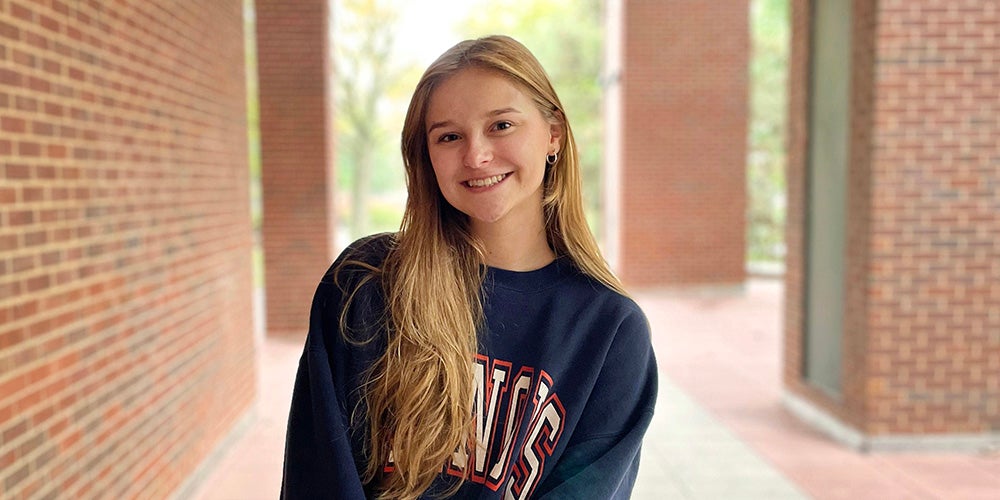 Ayden Maza
Sophomore in English and political science
There are three main reasons I love being a humanities major at U of I:
Being an English major allows me to develop critical reading skills, which are vital for my career goals.

Being in the humanities allows for more student lead discussions instead of only lectures.

Class discussions enable continued growth in learning how to disagree with someone's point of view; this furthers communication skills.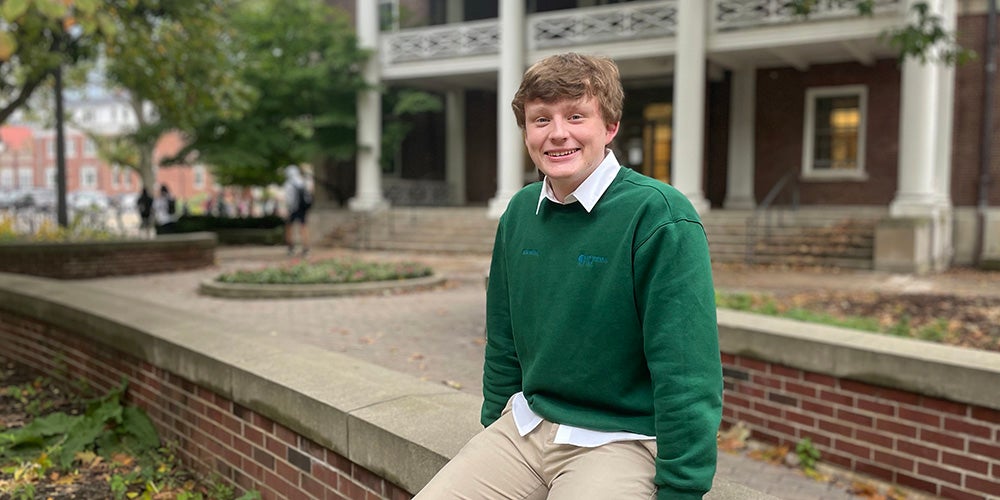 Kylie Corral
Sophomore in creative writing
As a creative writing student, I've come to see just how great the community of students, professors, and creative writers can be. I love being able to share my writing with others, which is something I'd never done before coming to college. Having people there to help you every step of the way as you discover what writing means to you has been one of the greatest things to discover in the creative writing program here.
The humanities at UIUC are a truly amazing place for students who are looking to learn everything that they can in four years. With so many subjects and classes, there's no stopping how much you can grow and explore your passions! In my major, I've been able to pursue my interest in writing fiction while also discovering my interest in creative nonfiction. Outside of my major, I have been able to find many classes that are just as interesting to me. The chance to be able to search across classes and find other subjects to study that might not be connected to your major, without having to step back from that major, makes all the difference in a college experience.

Emily Morrissette
Senior in gender & women's studies and psychology
I love being a humanities major because so many of my classes revolve around peer discussion and listening to diverse perspectives! In humanities classes, students learn about social issues, cultural values, and other valuable life skills that can be utilized in other areas of their life. The classes always have an atmosphere of open discussion among students. The gender and women's studies program focuses on educating students about current social issues, supporting marginalized communities, and influencing powerful social change within our campus community. I've met so many amazing friends in my GWS classes that have helped me expand my perspectives of the world.