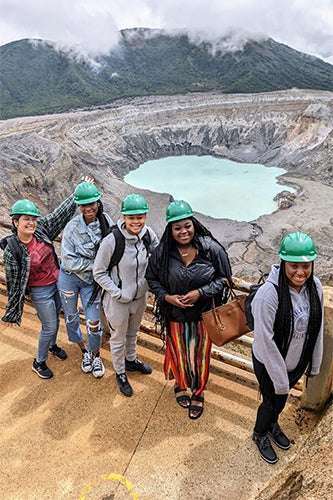 Study abroad through the Access and Achievement Program
Studying in Costa Rica provides opportunities to experience a country with a strong commitment to protecting its natural resources, all while exploring its volcanoes, beaches, rain forests, and cloud forests. 
In addition to being a fantastic study abroad opportunity, AAP in Costa Rica allows an alternative way for students to finish their introductory Spanish language courses, which can be a barrier for many students. Students are immersed in another culture, forever changed, and are able to look upon their studies with a new perspective.